Tennis with Tee March 2019
Year 1 and 2 children had a taster of a session with a Professional tennis coach, Tee, from Thornhill Tennis Club. Children and staff really enjoyed having a go at a sport that some had never experienced before.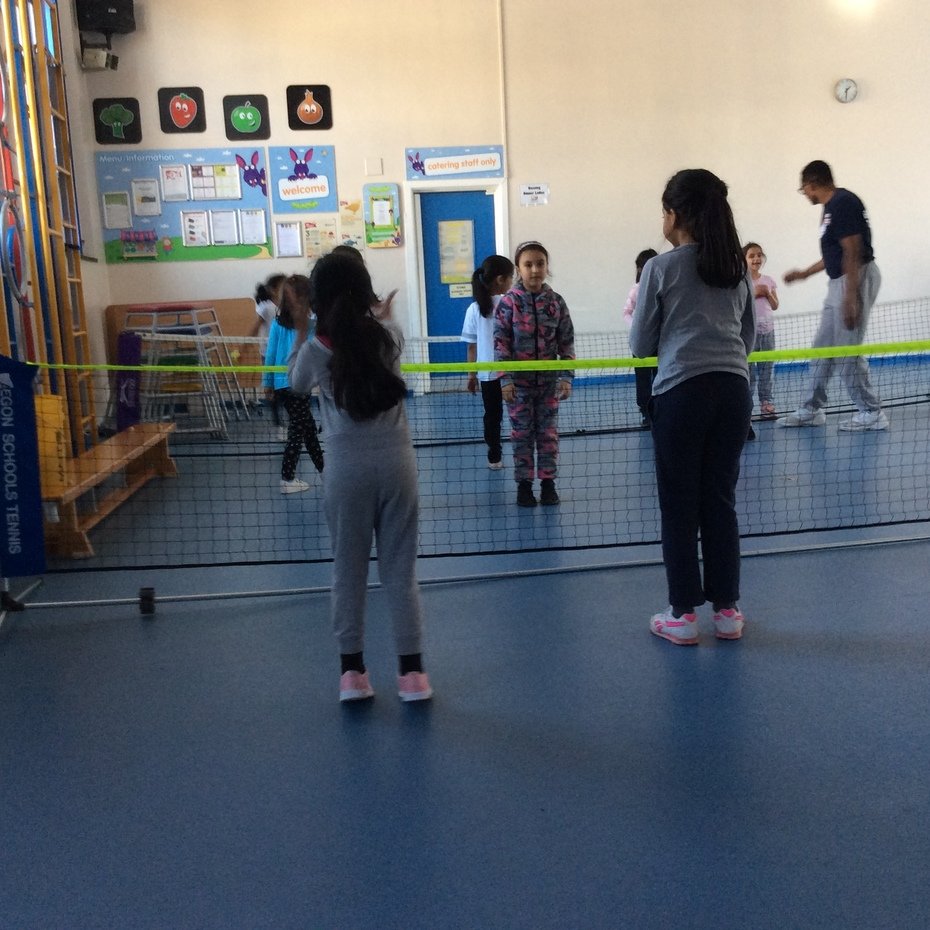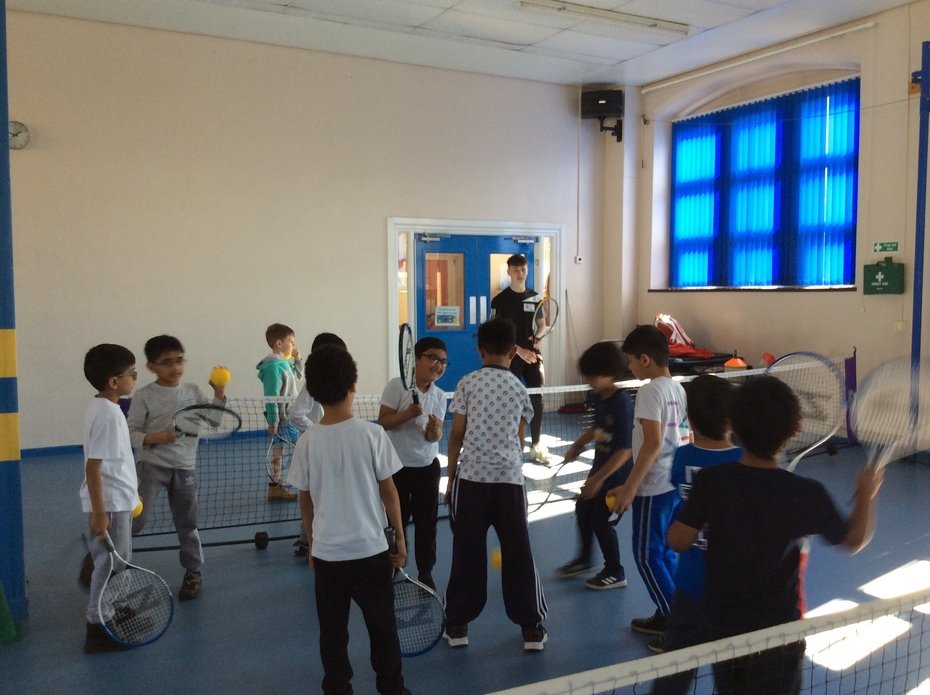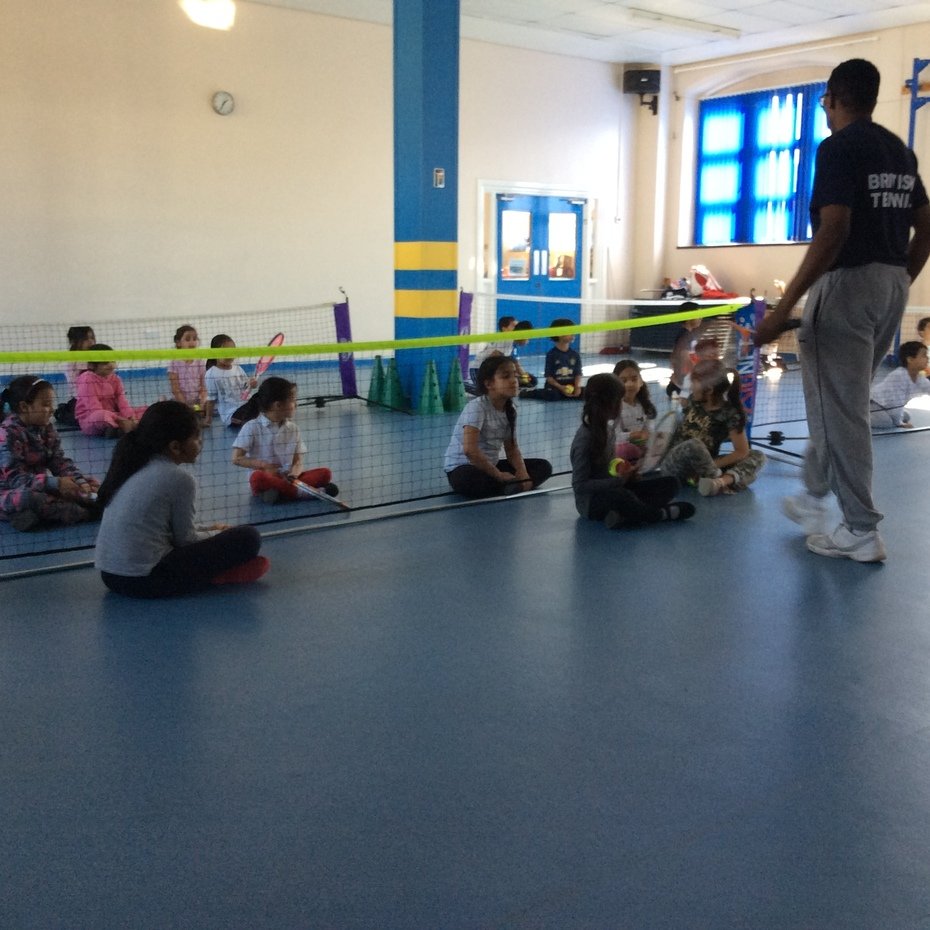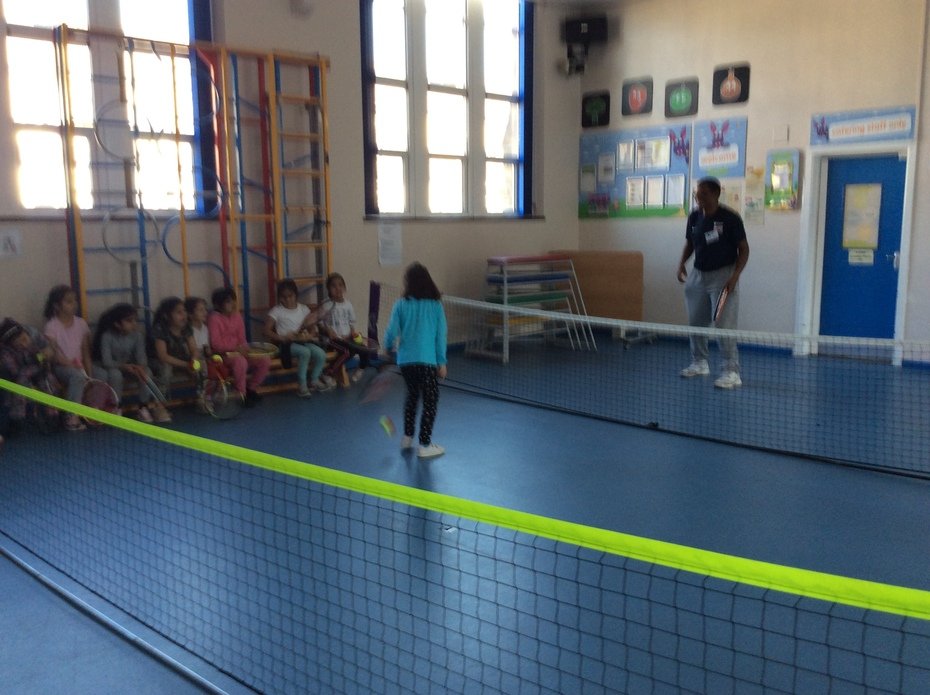 Football tournament Headfield Junior School March 2019
Mr Williams organised a fantastic football tournament at Headfield where Thornhill Lees played Pentlands and Saviletown infants. Thirteen children from the football club went along to represent our school and they certainly did us proud. Their behaviour both on and off the pitch was exemplary and it was lovely to see them supporting each other as well as putting their skills into action. A big thank you to Mr Williams for all your efforts!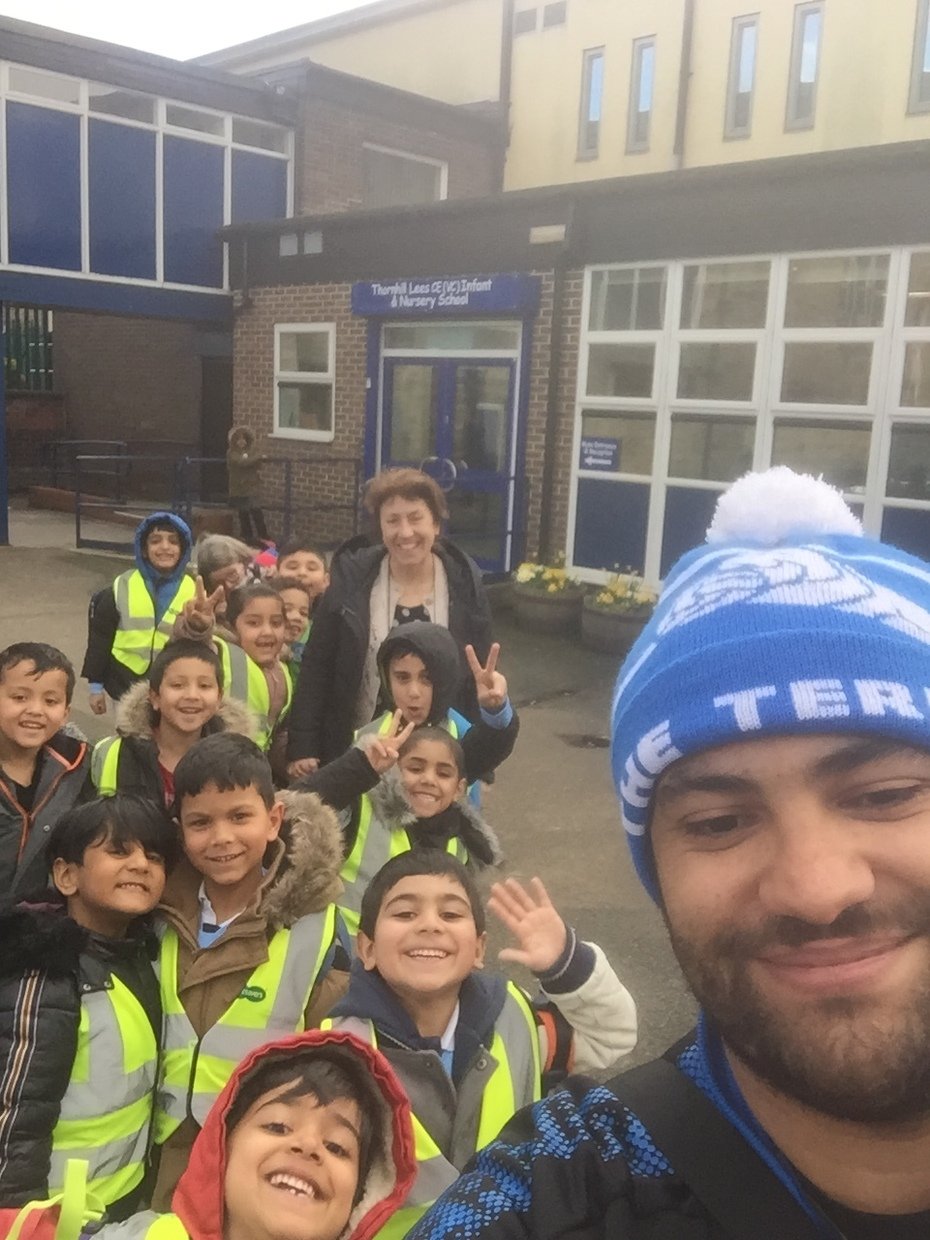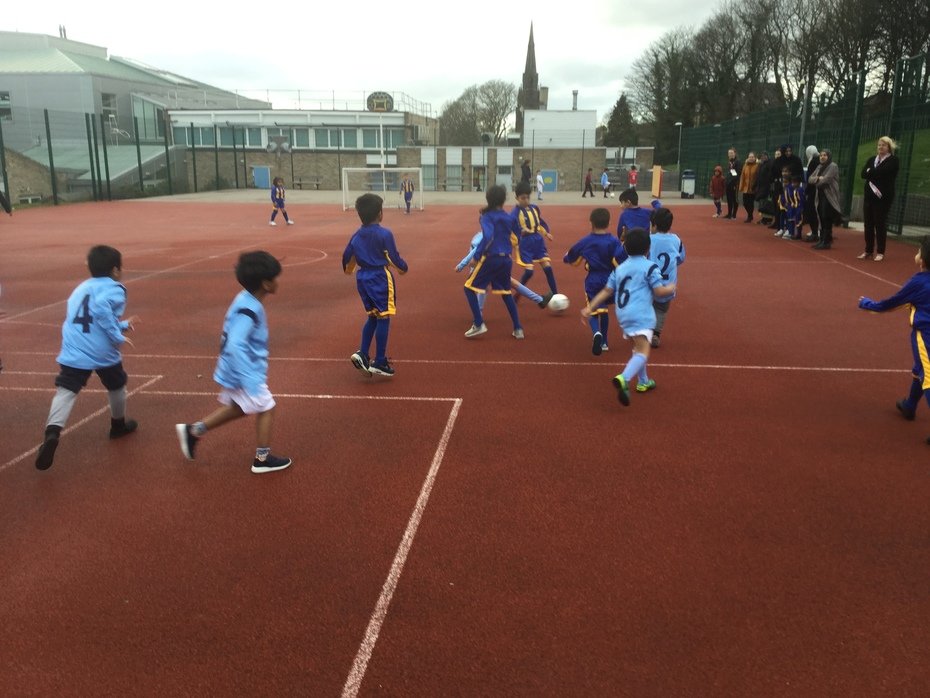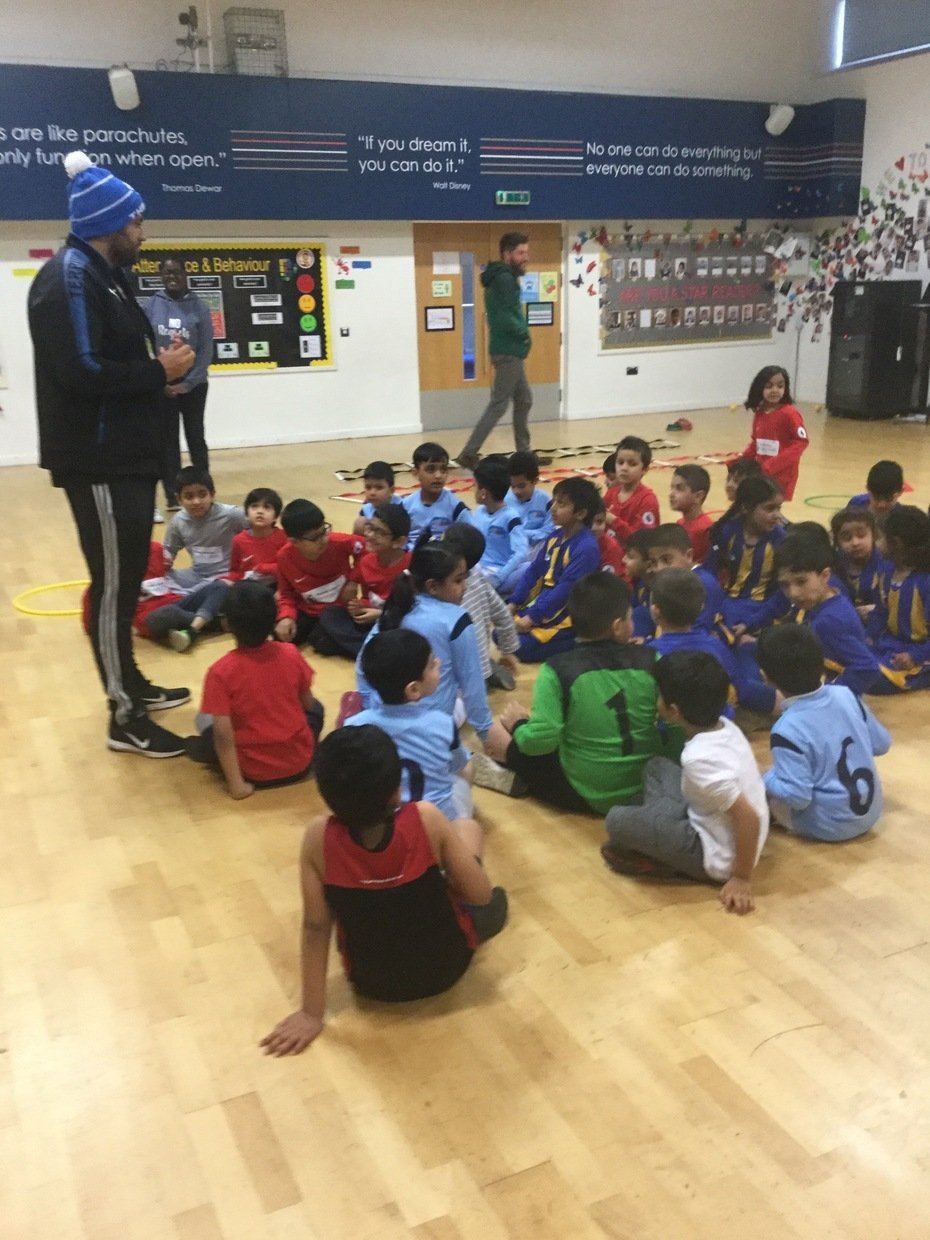 Balance Bike Training January 2019
Reception enjoyed a full day of training from 2 instructors with the balance bikes and the teachers saw their coordination really improve.
q
Cricket Coaching with Joe Spring 2019
Year 2 children have really enjoyed cricket coaching with Joe this half term. Their hand-eye coordination has really improved and Joe was particularly impressed with their team work.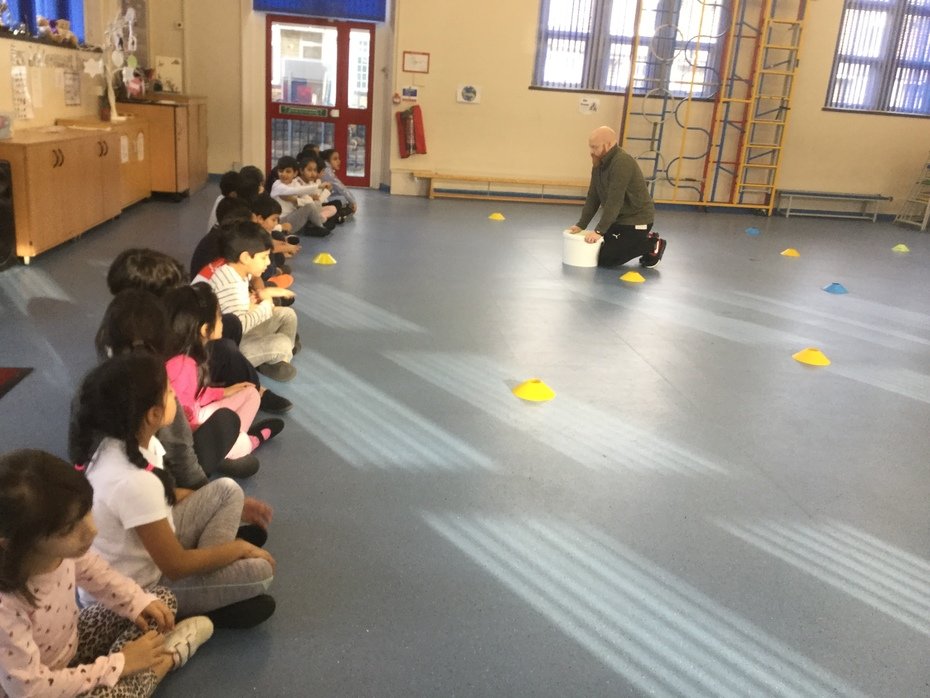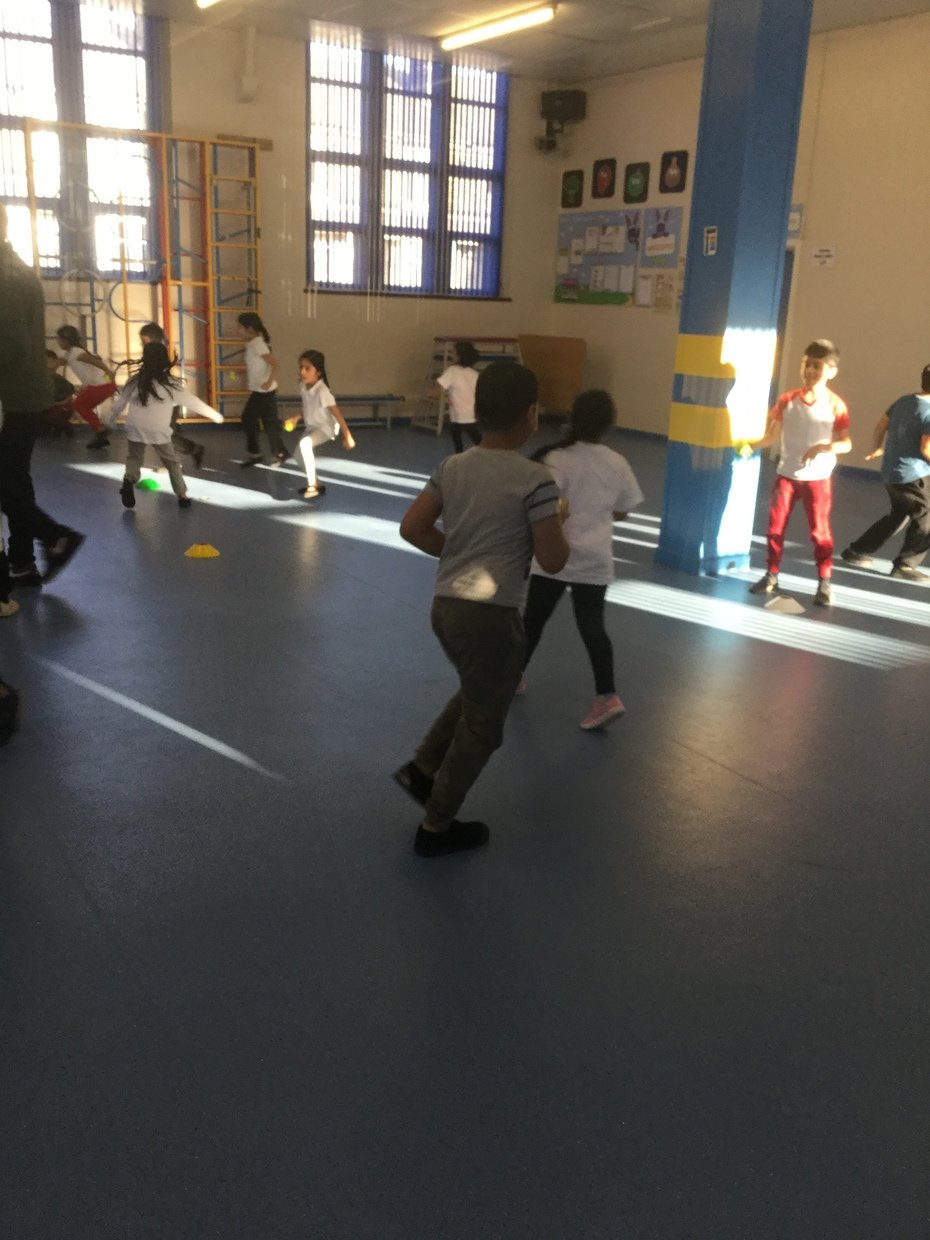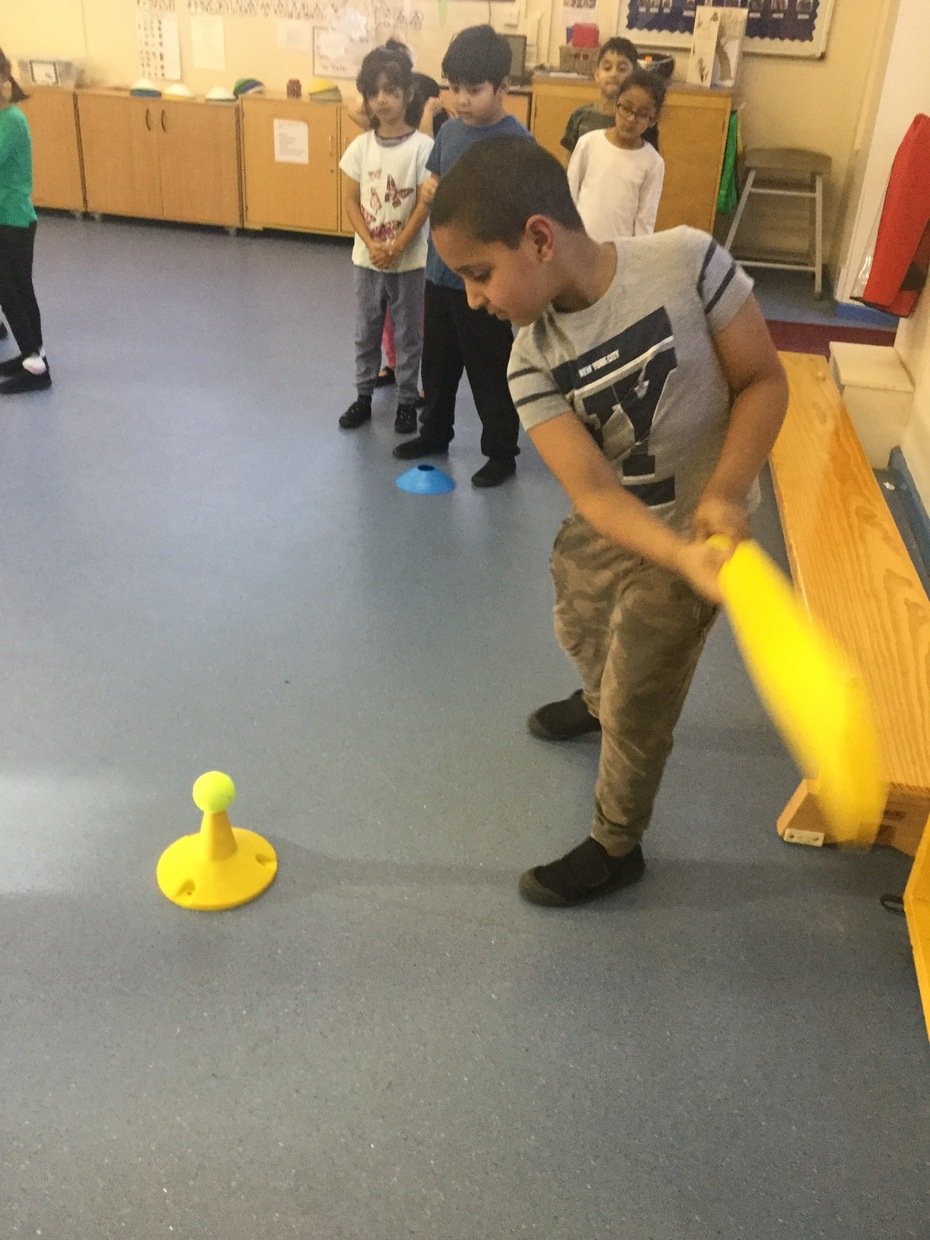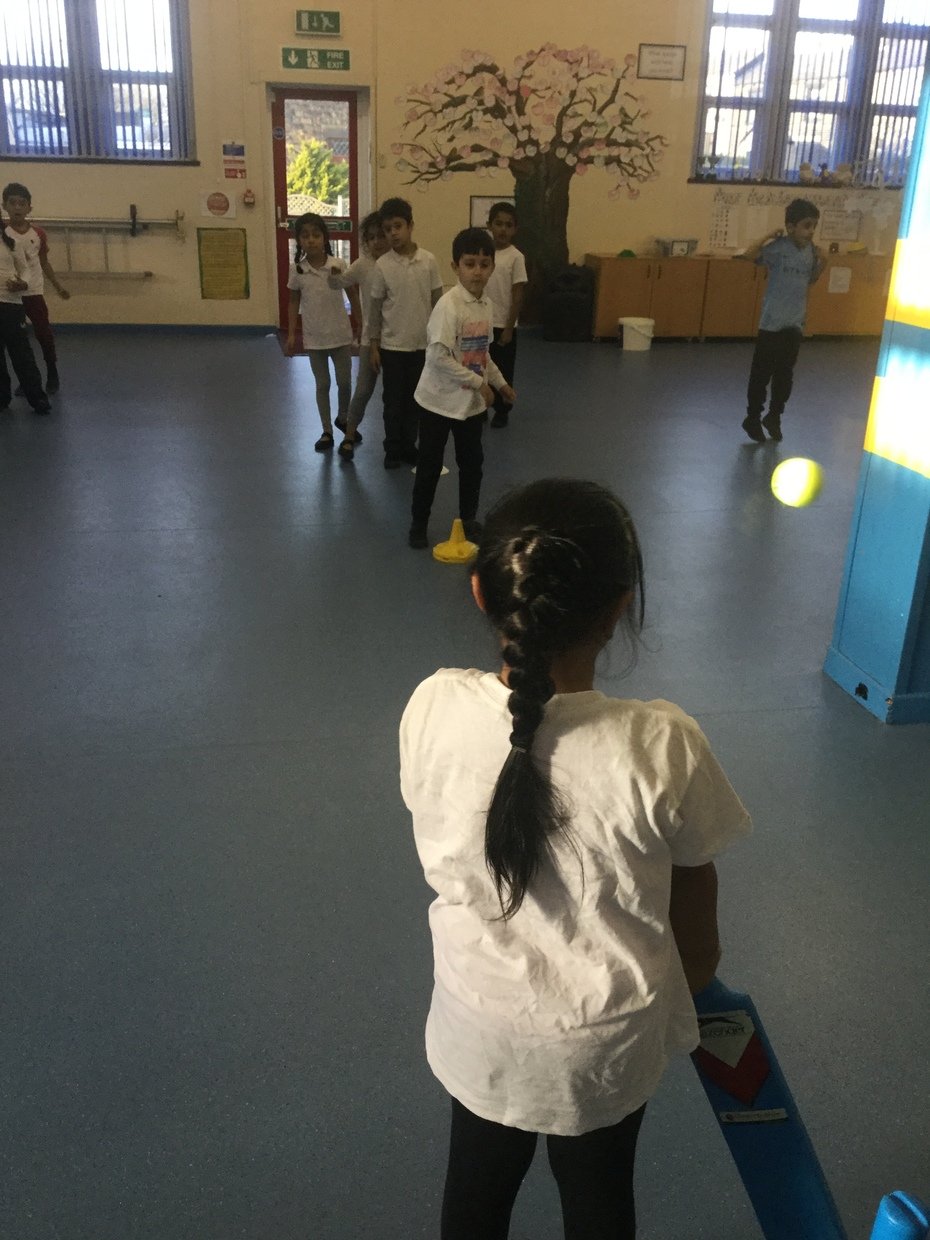 Multi-skills Morning at Saviletown
Some very lucky children enjoyed a morning at Saviletown Infants with friends from Pentlands and Saviletown Infants. They developed their hand-eye coordination and target practice with some fun activities delivered by Miss Farhana. Look at the concentration on their faces!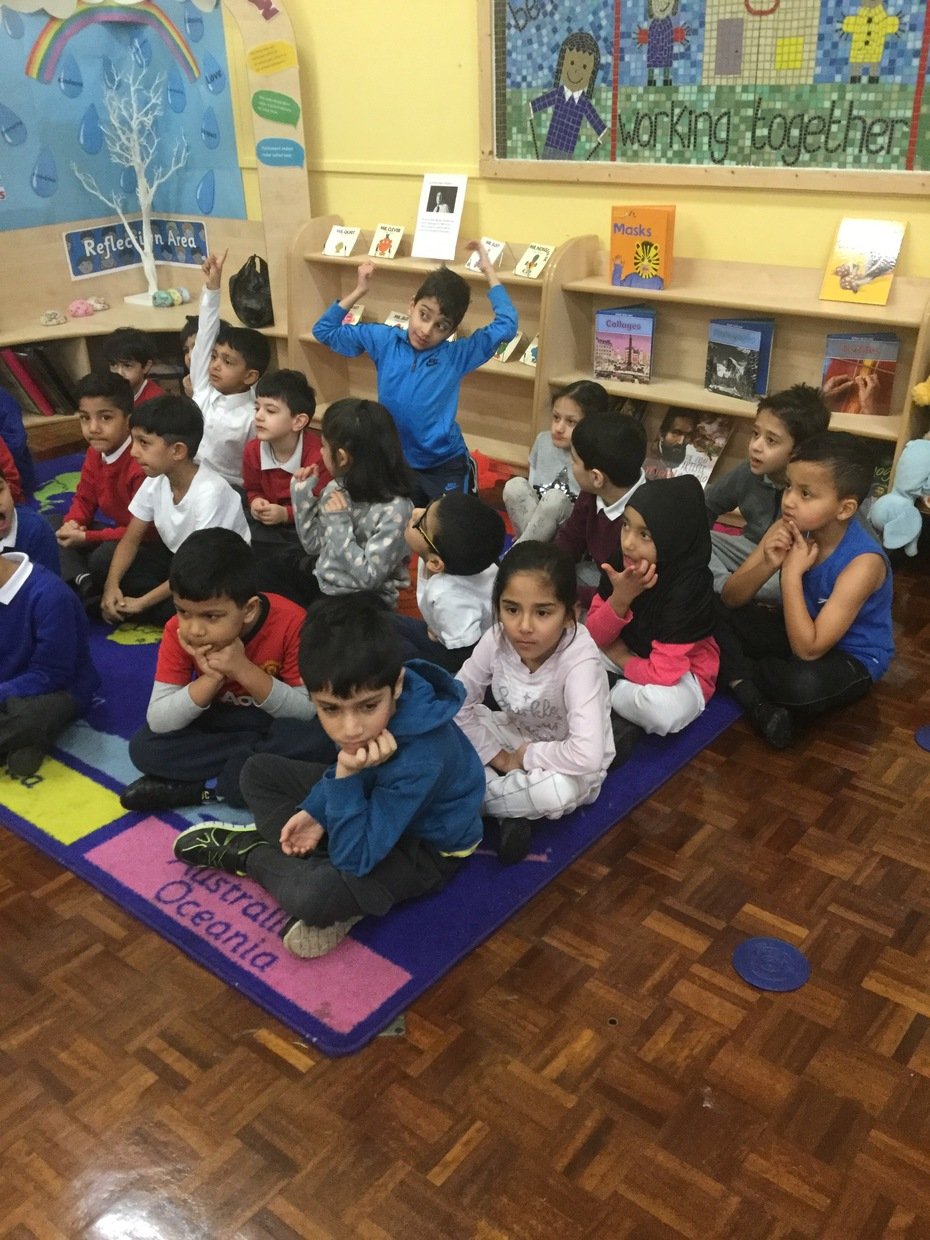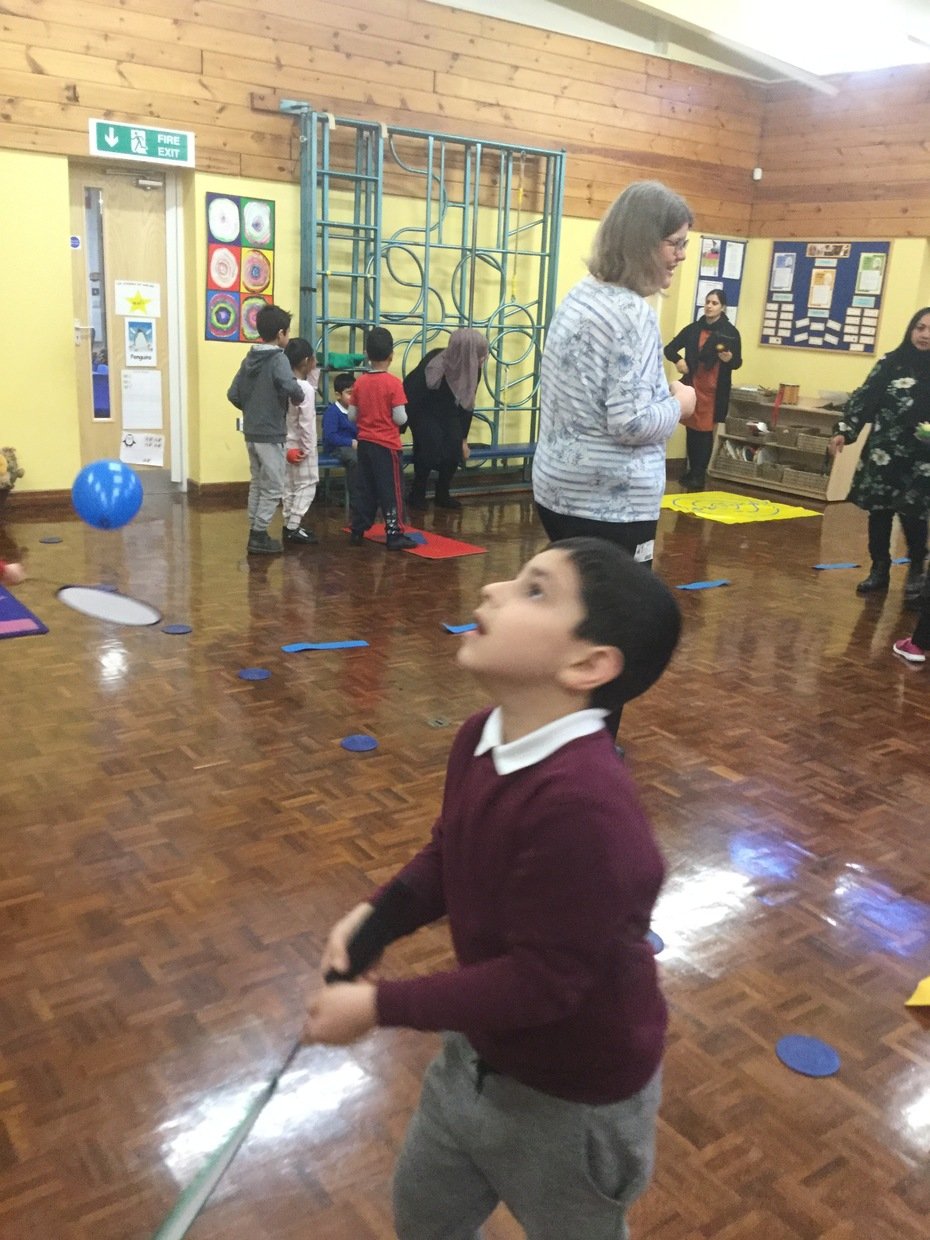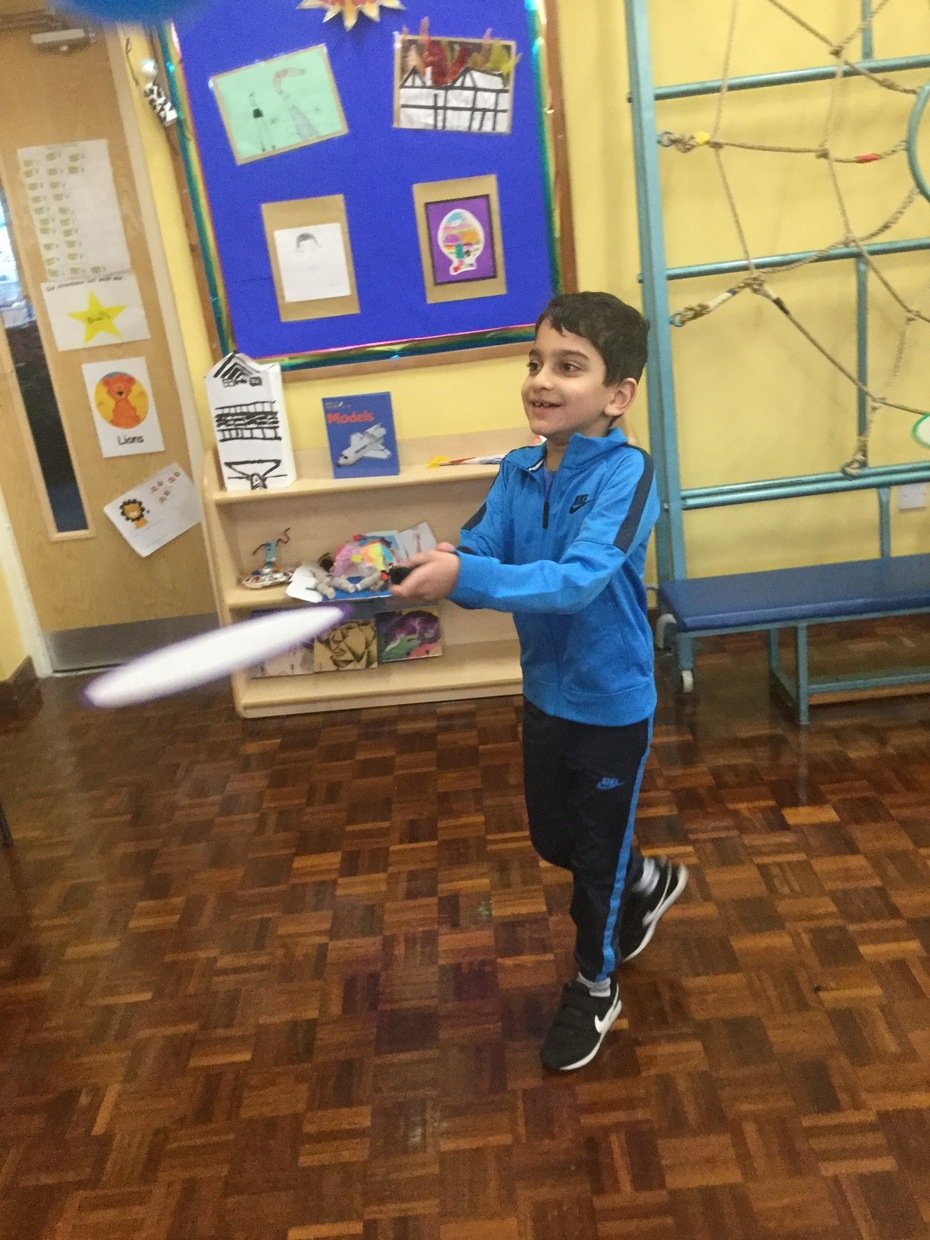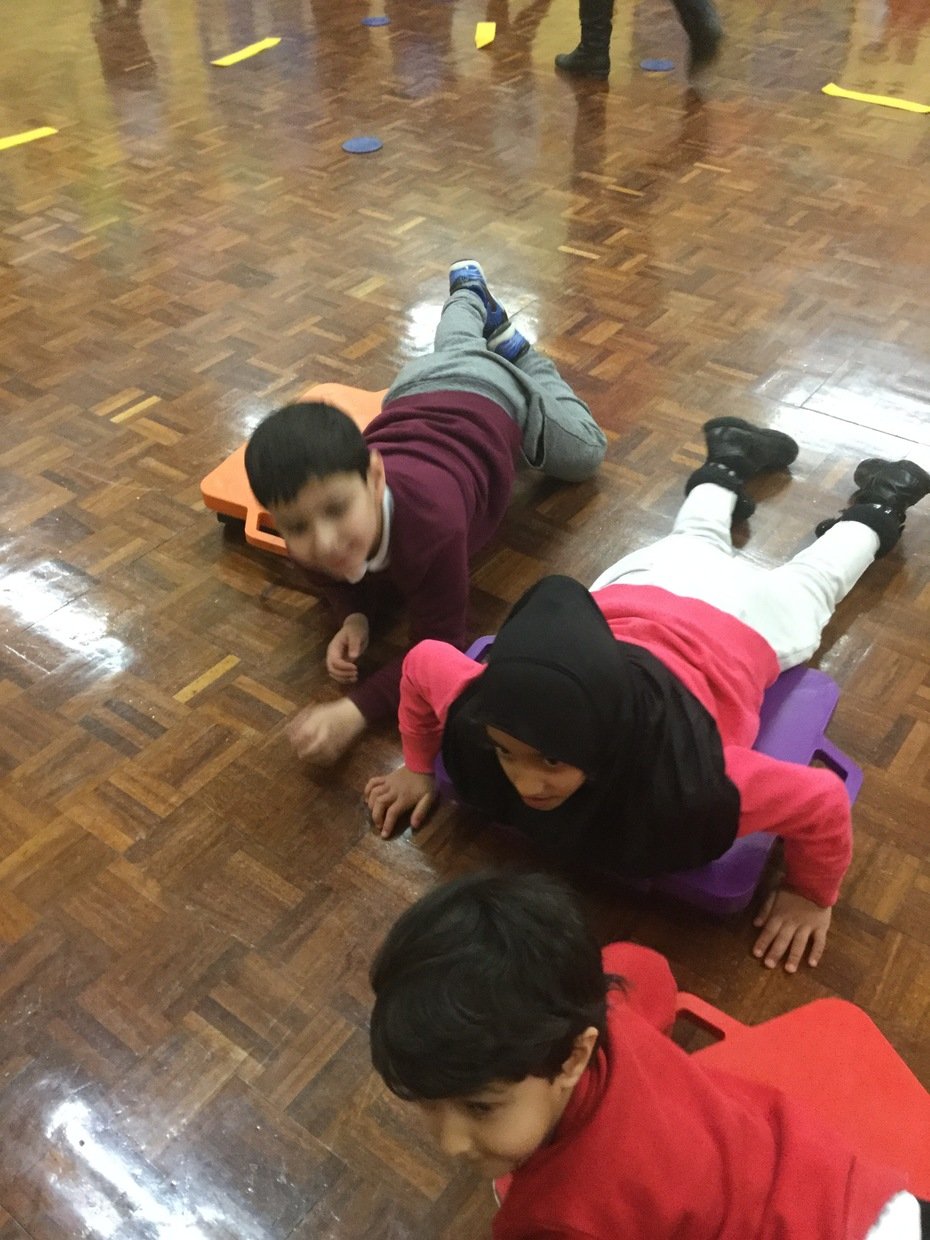 Unihoc with Joe Spring 2019
What a great club Joe is running for us at the moment. The children are loving it, as you can see from their faces!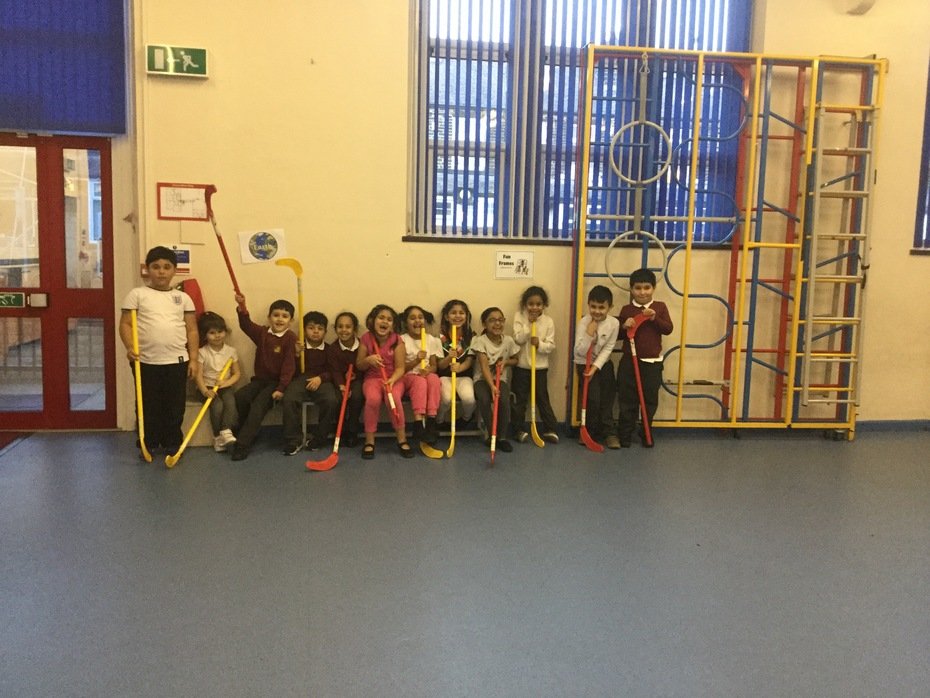 Real PE in Year 1 Spring 2019
In Journey to the Blue Planet our space themed PE unit, children from 1AL loved working together to make their own rocket ship.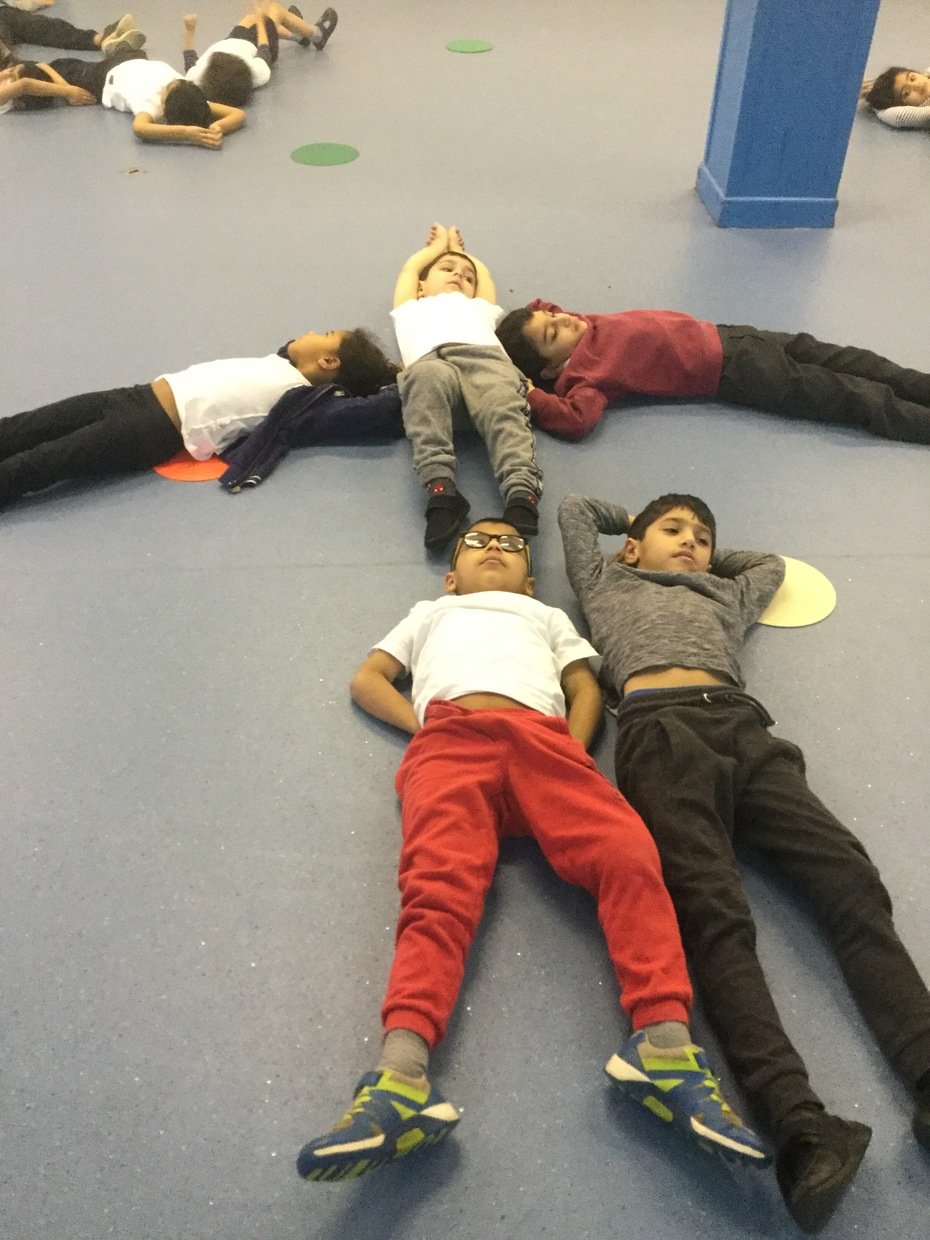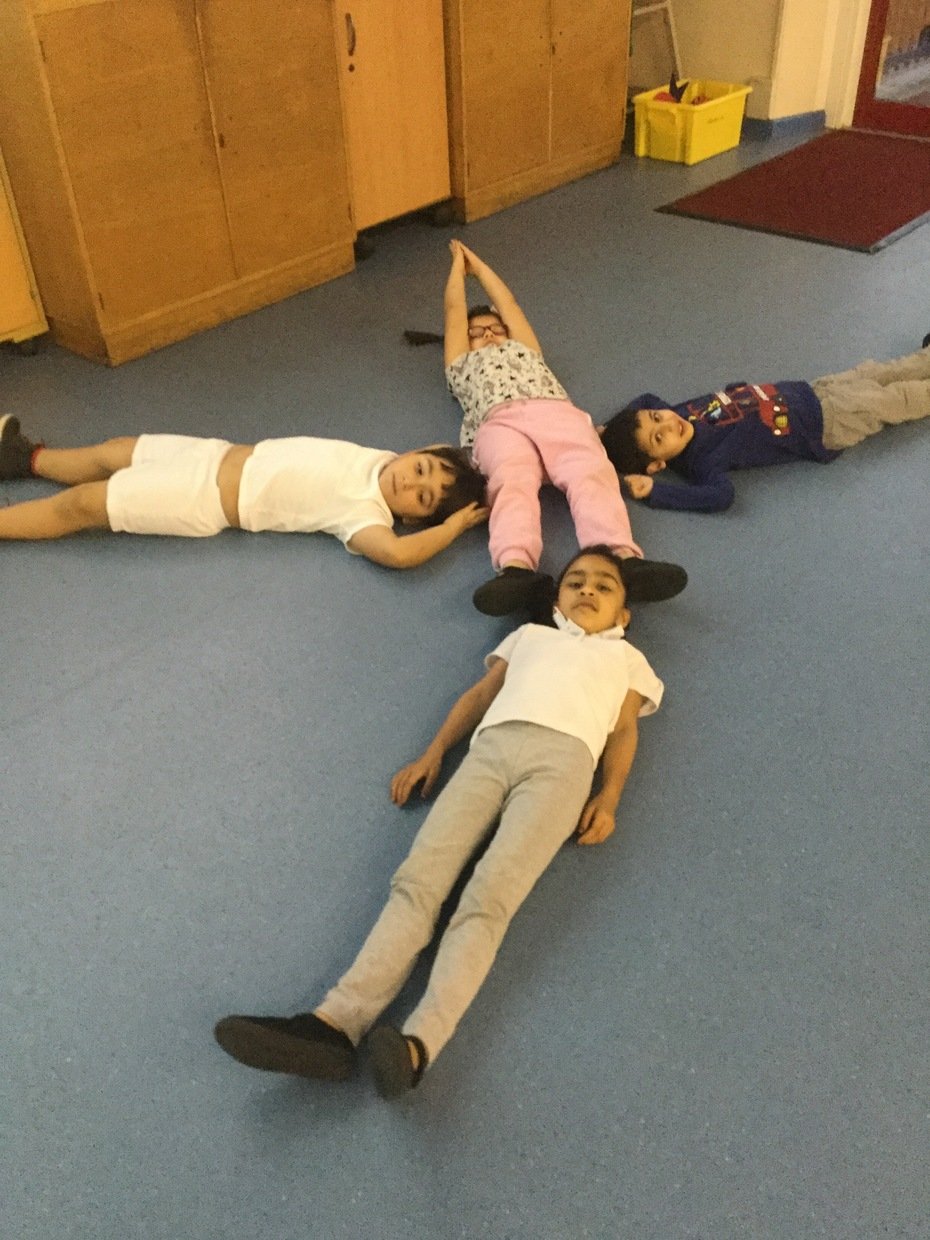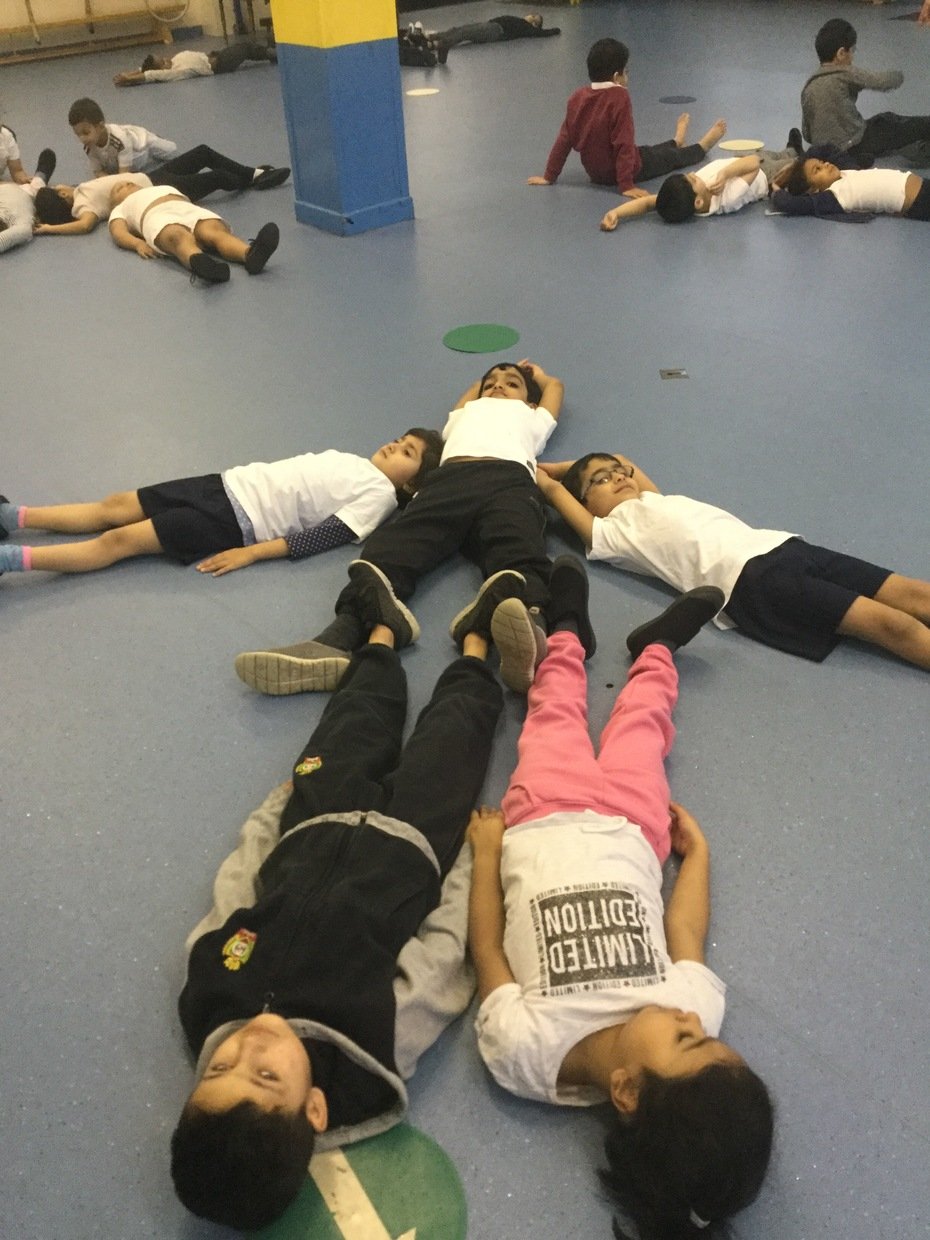 Children love Real PE in Year 1. This is Pirate Pranks where children practise balancing on different parts of their body and working with a partner.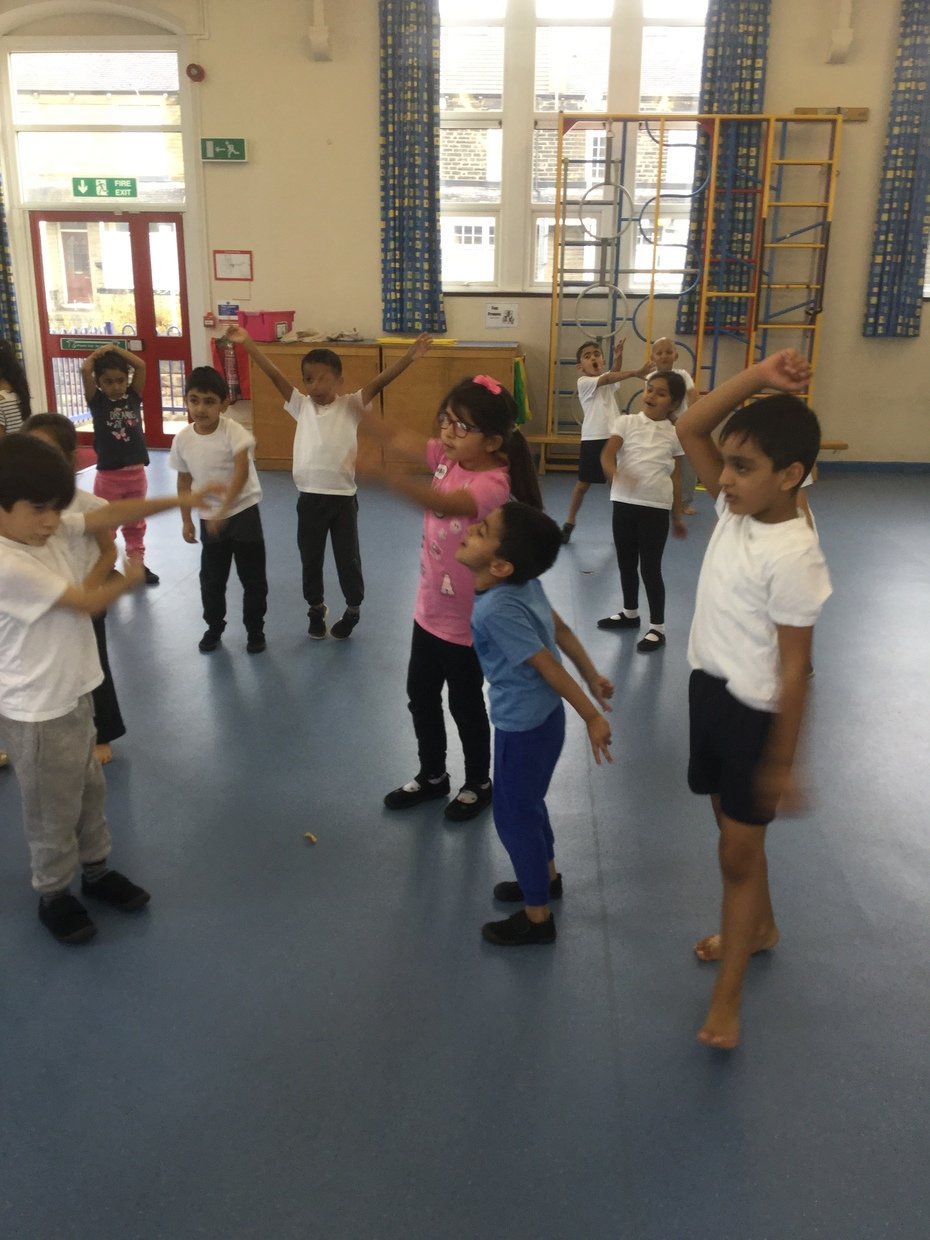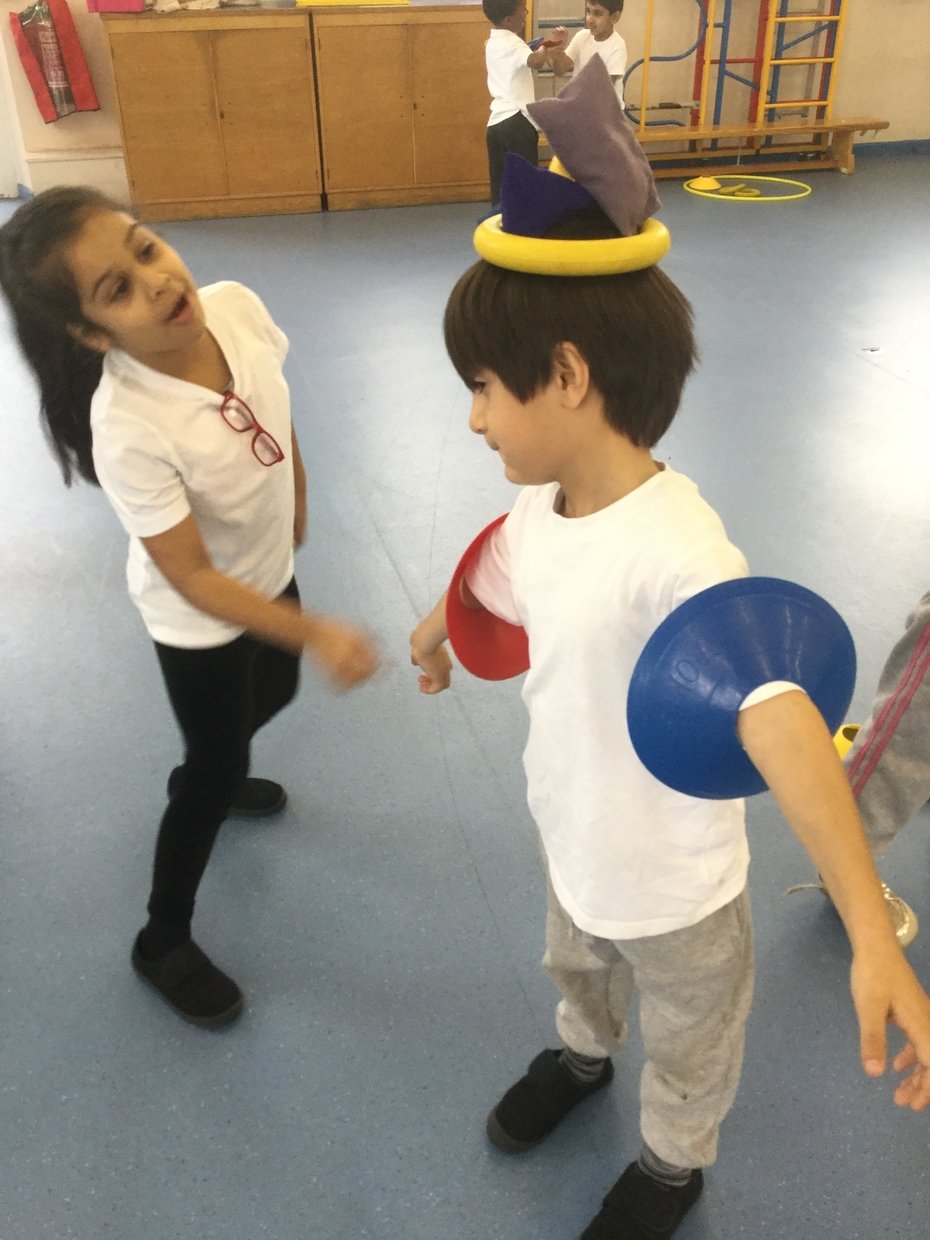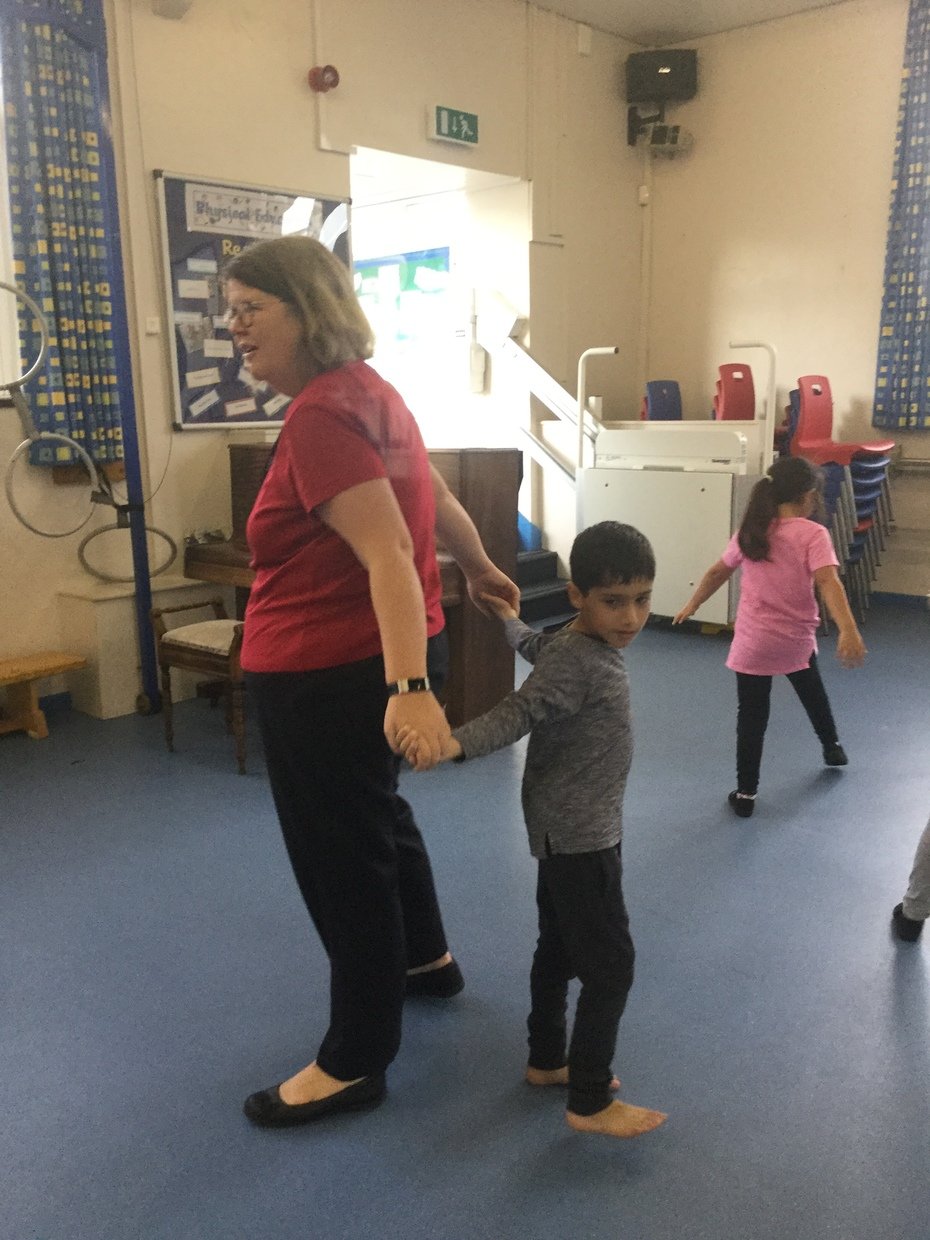 Yoga Club Autumn 2018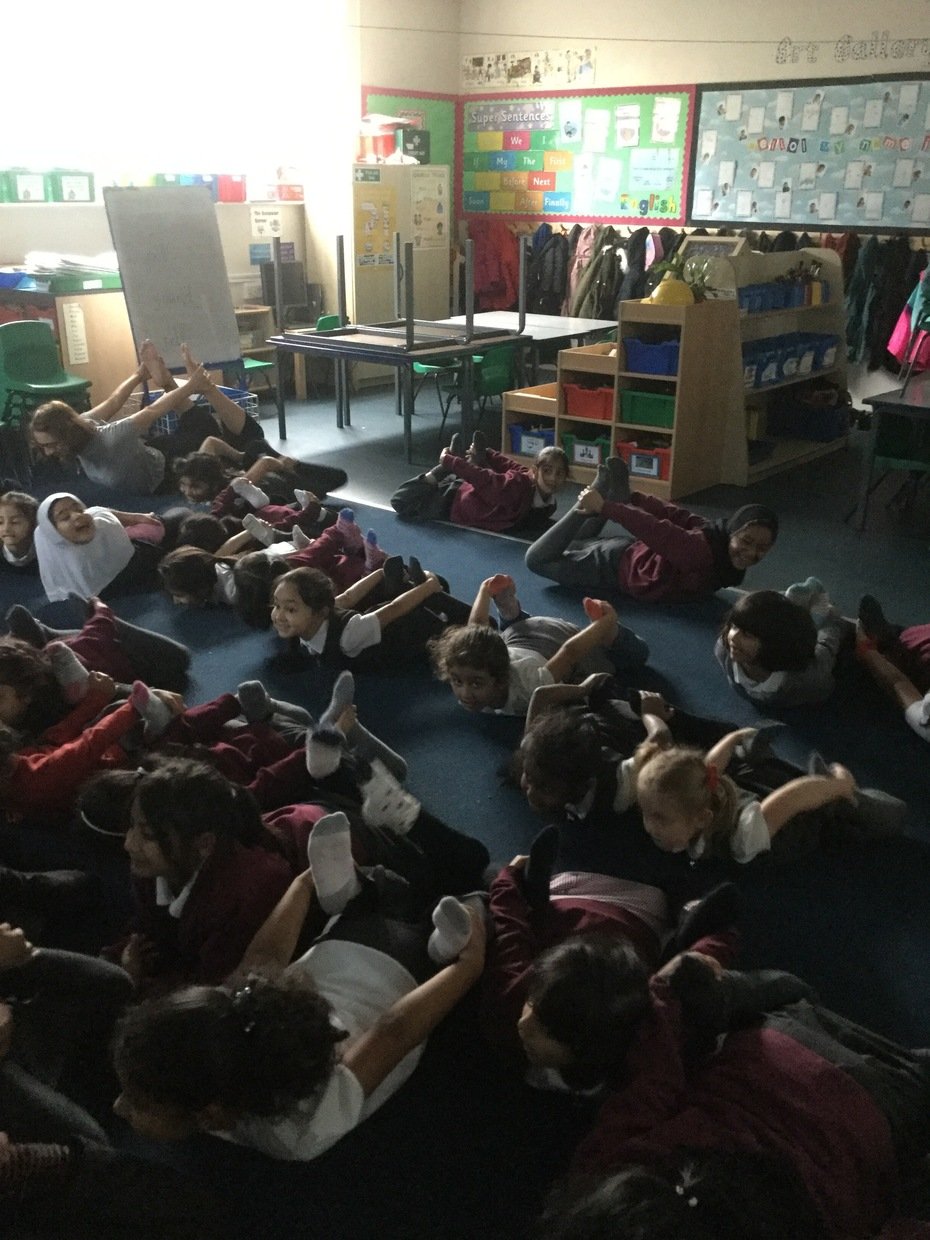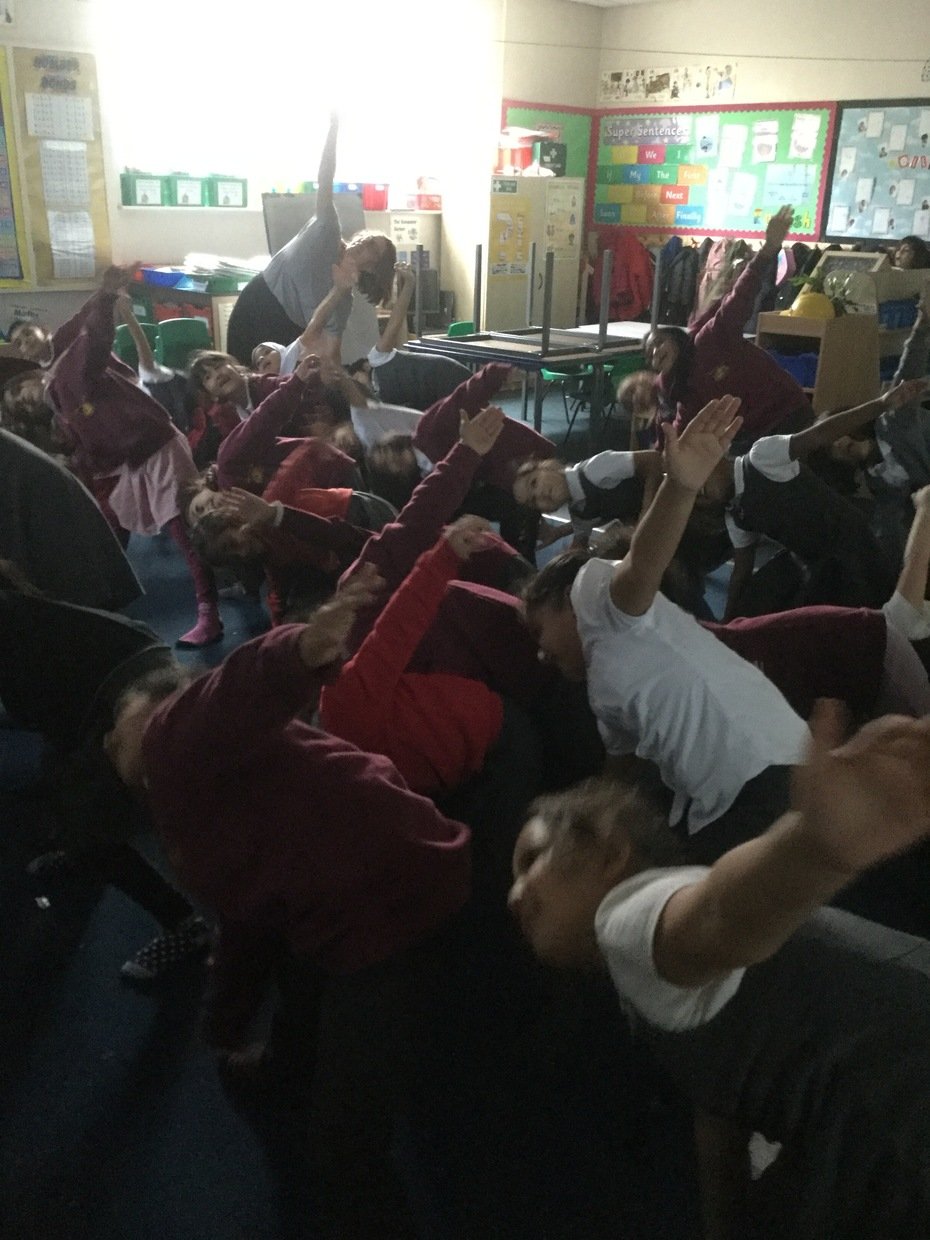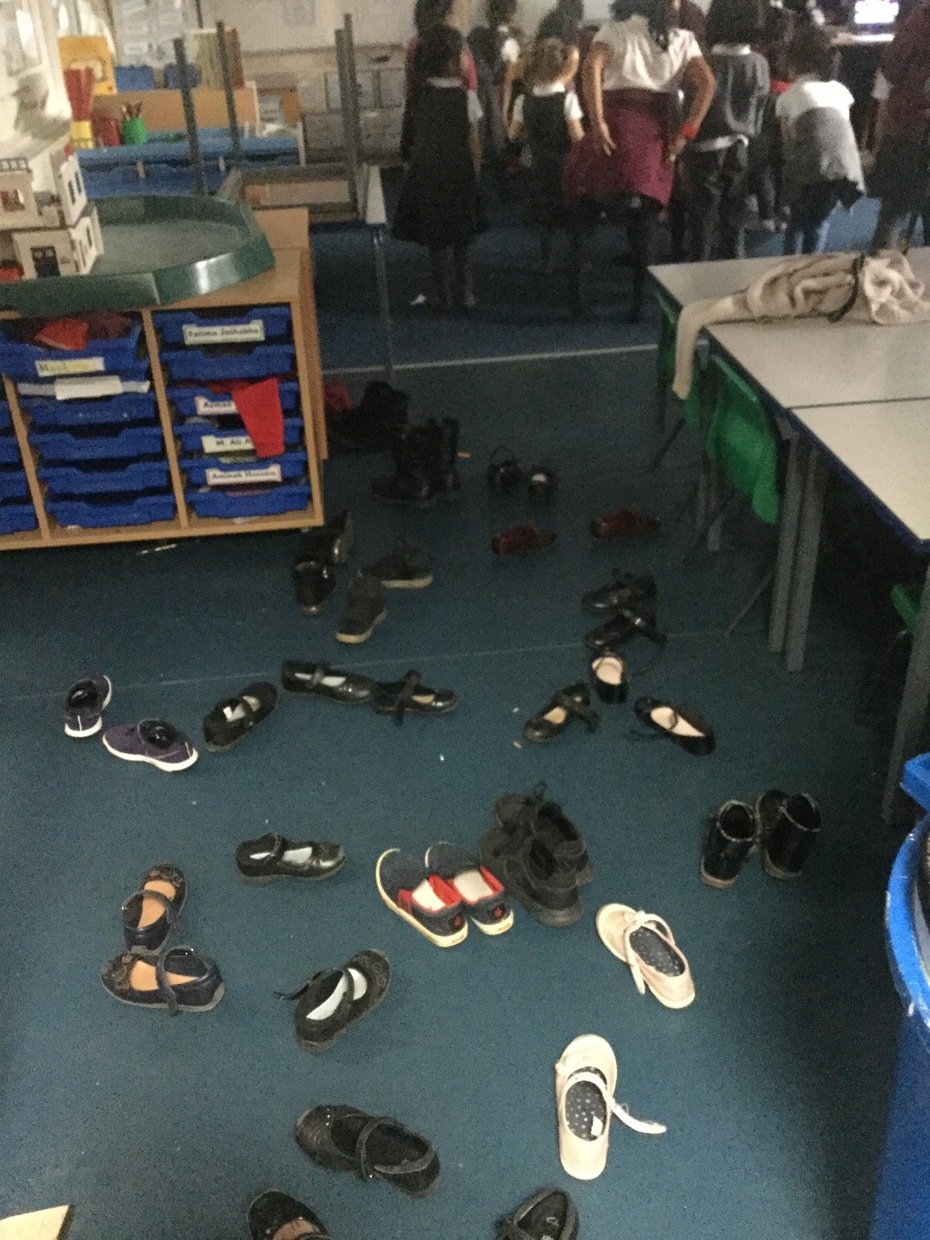 Ms Logan has continued to offer this brilliant club every Thursday lunchtime. Lots of children attend and have a good stretch before their afternoon lessons.
After-School Dodgeball Autumn 2018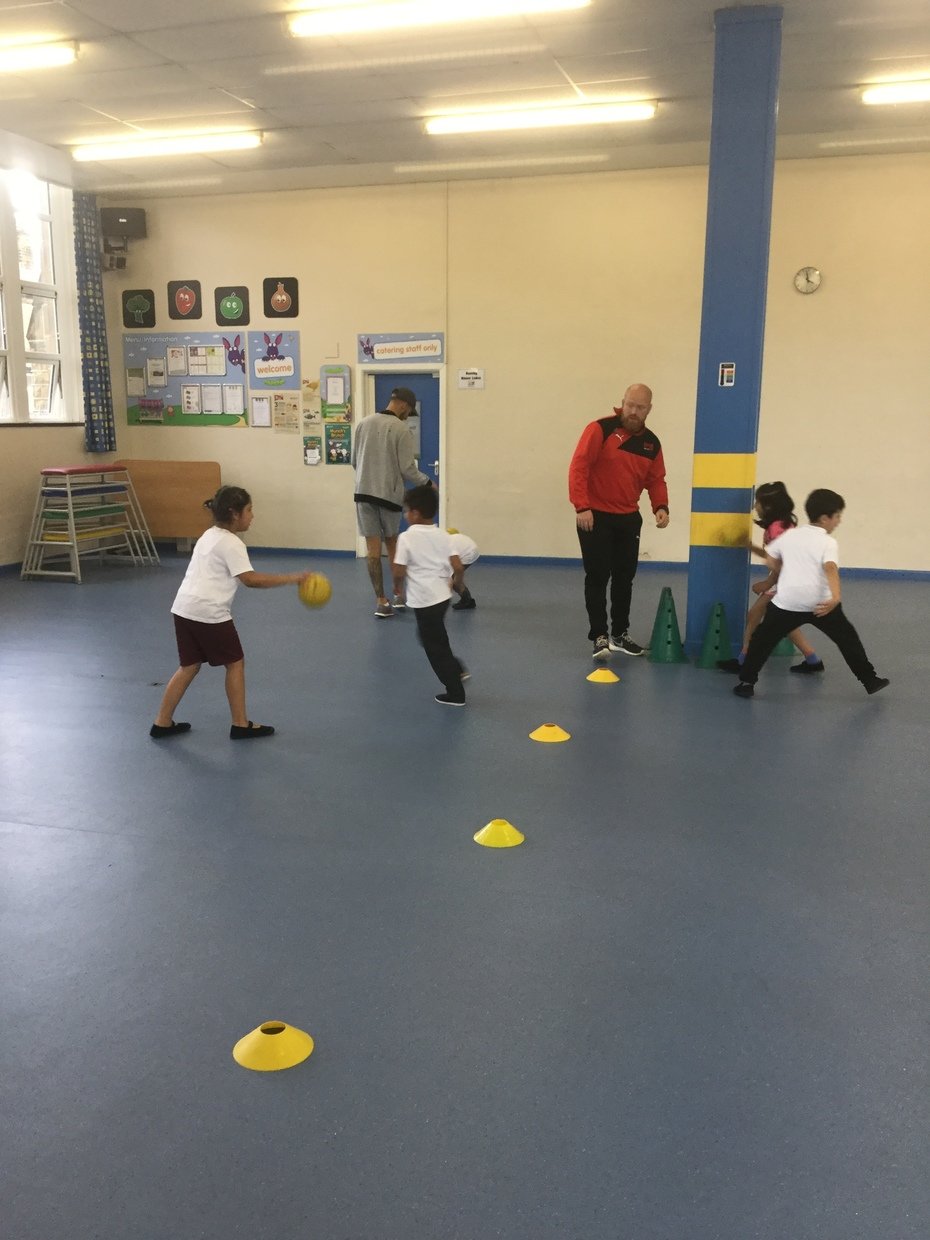 Joe worked with children from YR to Y2 to improve their dodgeball skills. All the children absolutely loved it.
Sports
Lots of Sports Days! July 2018
It was a boiling hot afternoon when Key Stage 1 had their Sports Day. Despite the weather children completed all their races and then enjoyed ice pops and juice to cool down.
2 year olds, Nursery and Year R all had their fun on Monday 9th July and thankfully the weather was not as hot.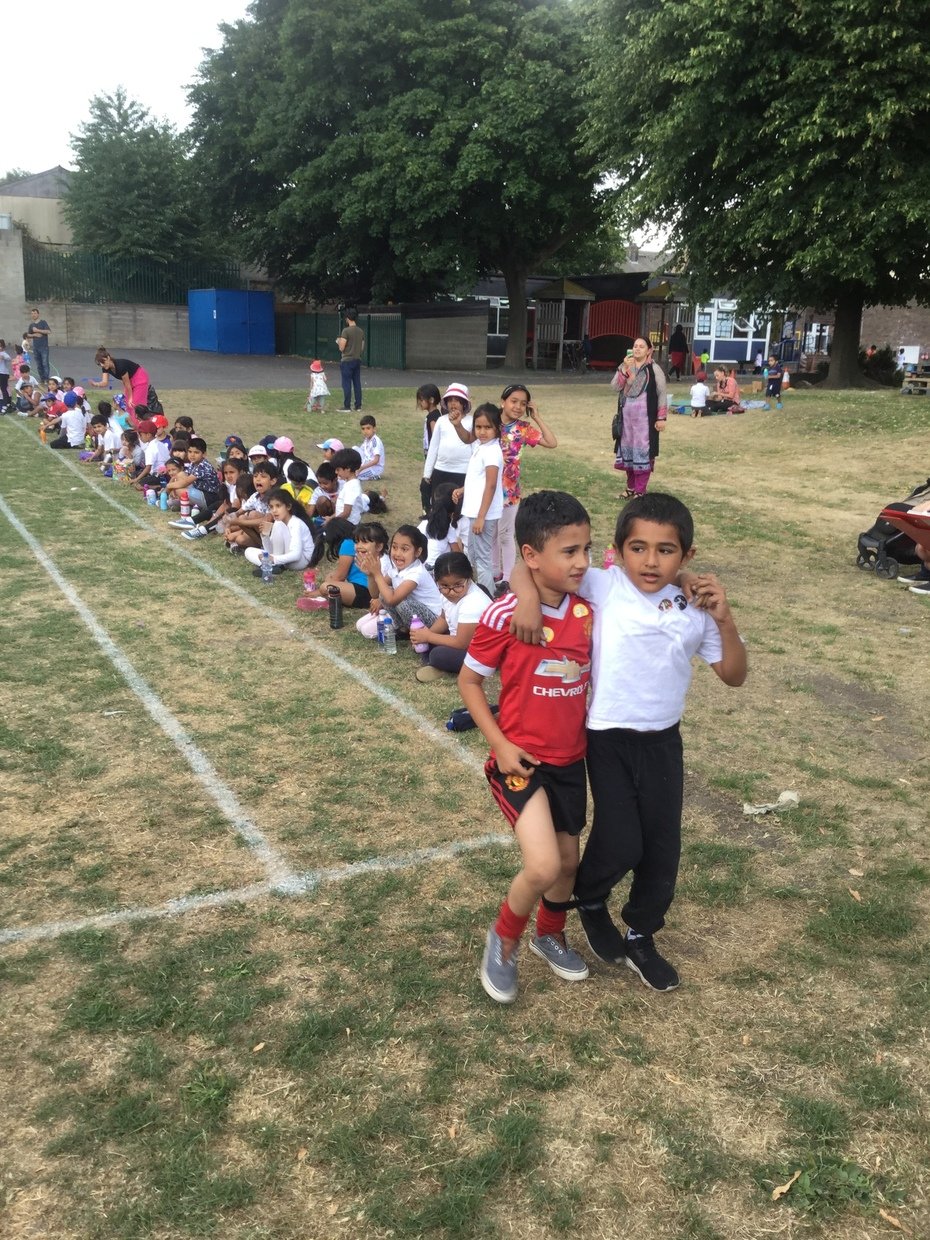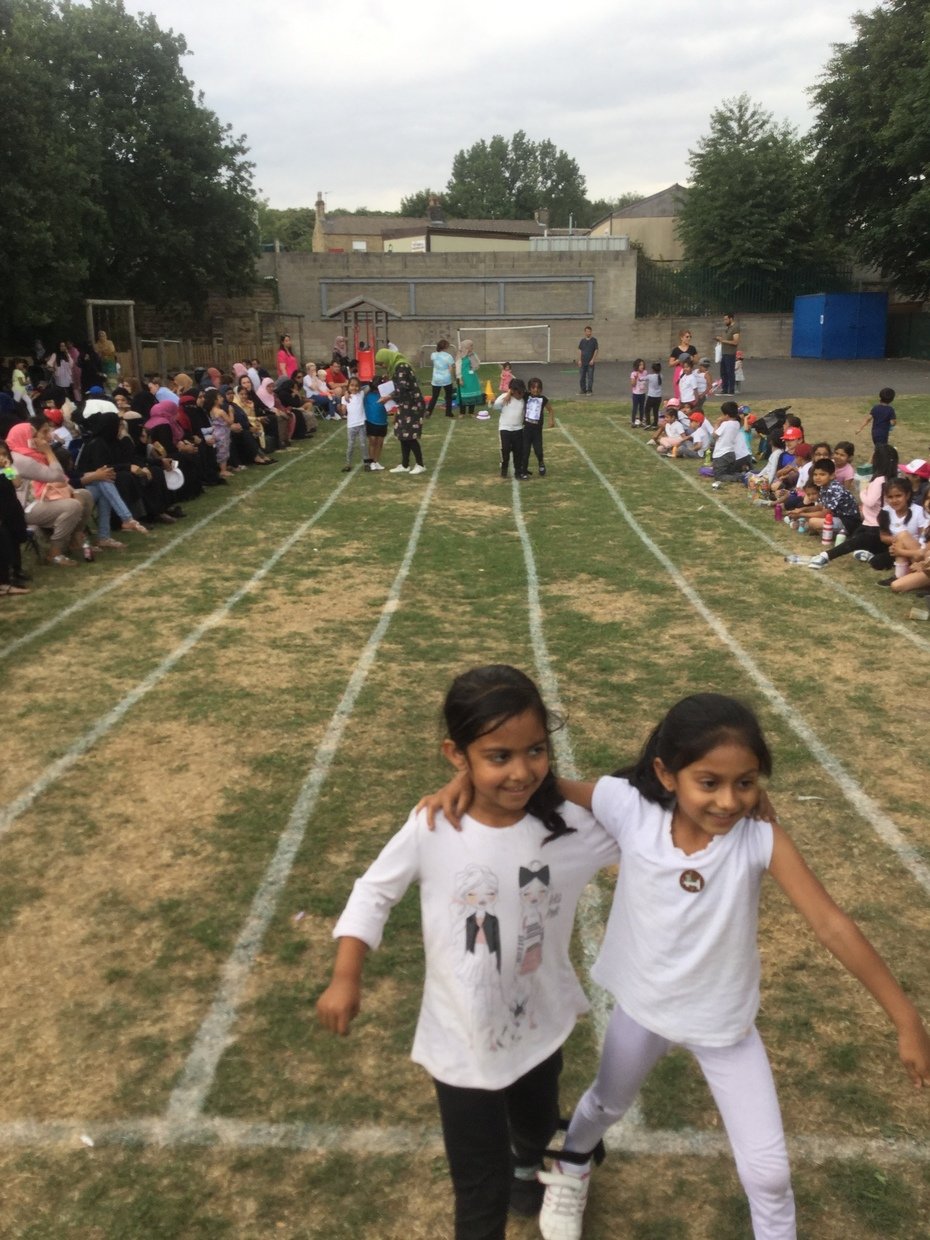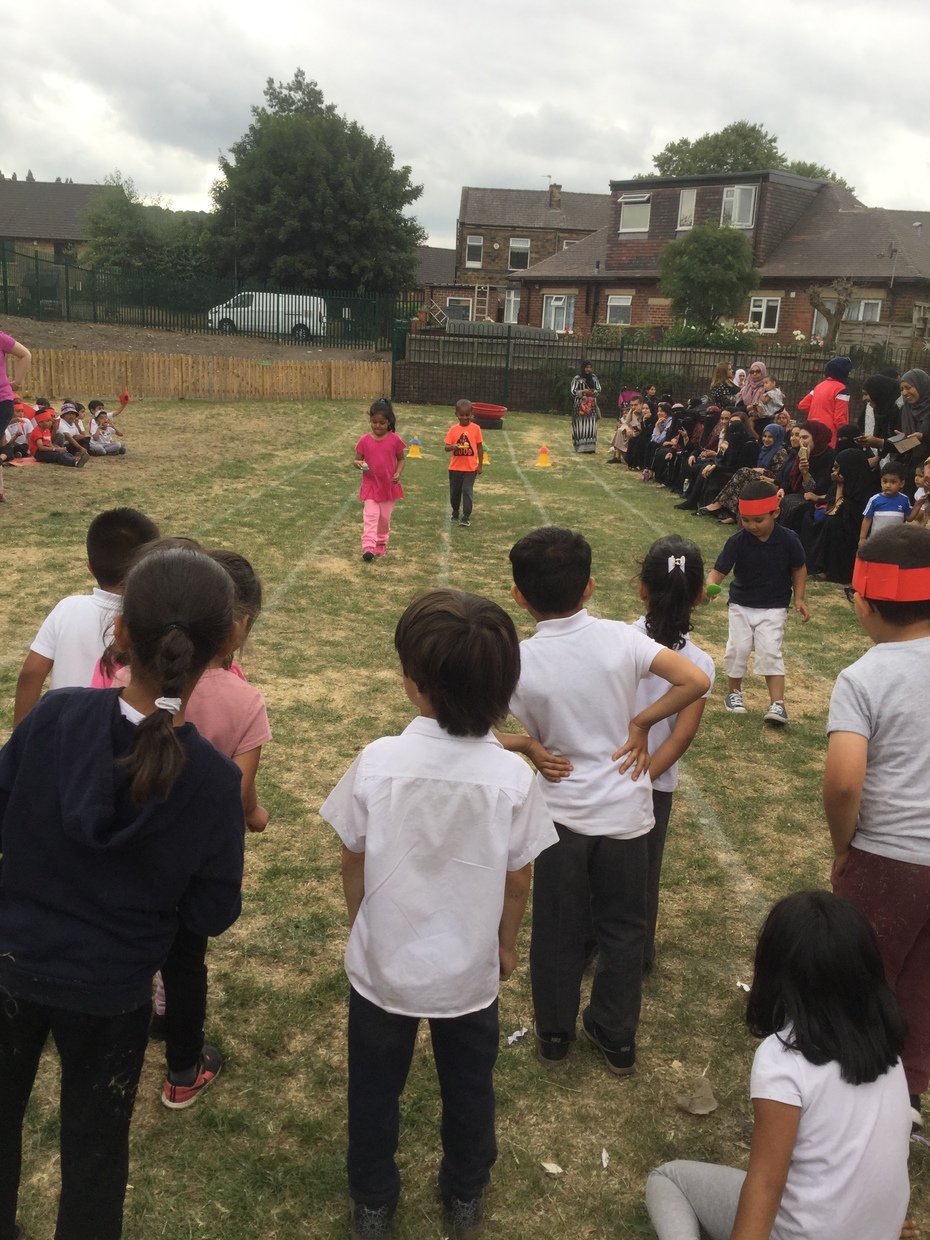 Football - Thornhill Lees v Pentlands July 2018
Mr Williams was very proud of our first-ever football team at Thornhill Lees. They had been training hard all year and their commitment and hard work certainly paid off in their match against Pentlands which they won 3:1. Well done everybody and thank you Mr Williams for your dedication when coaching the children.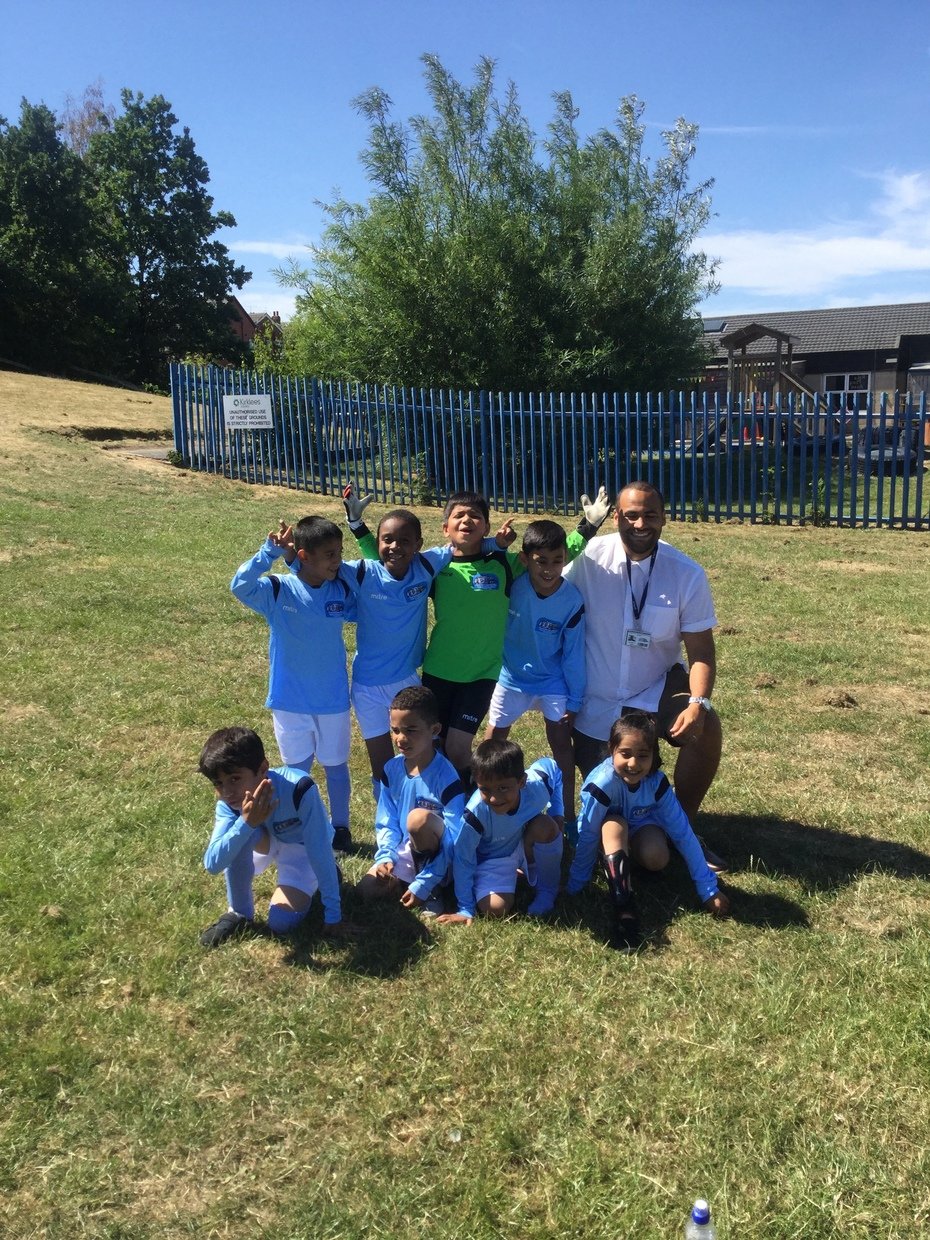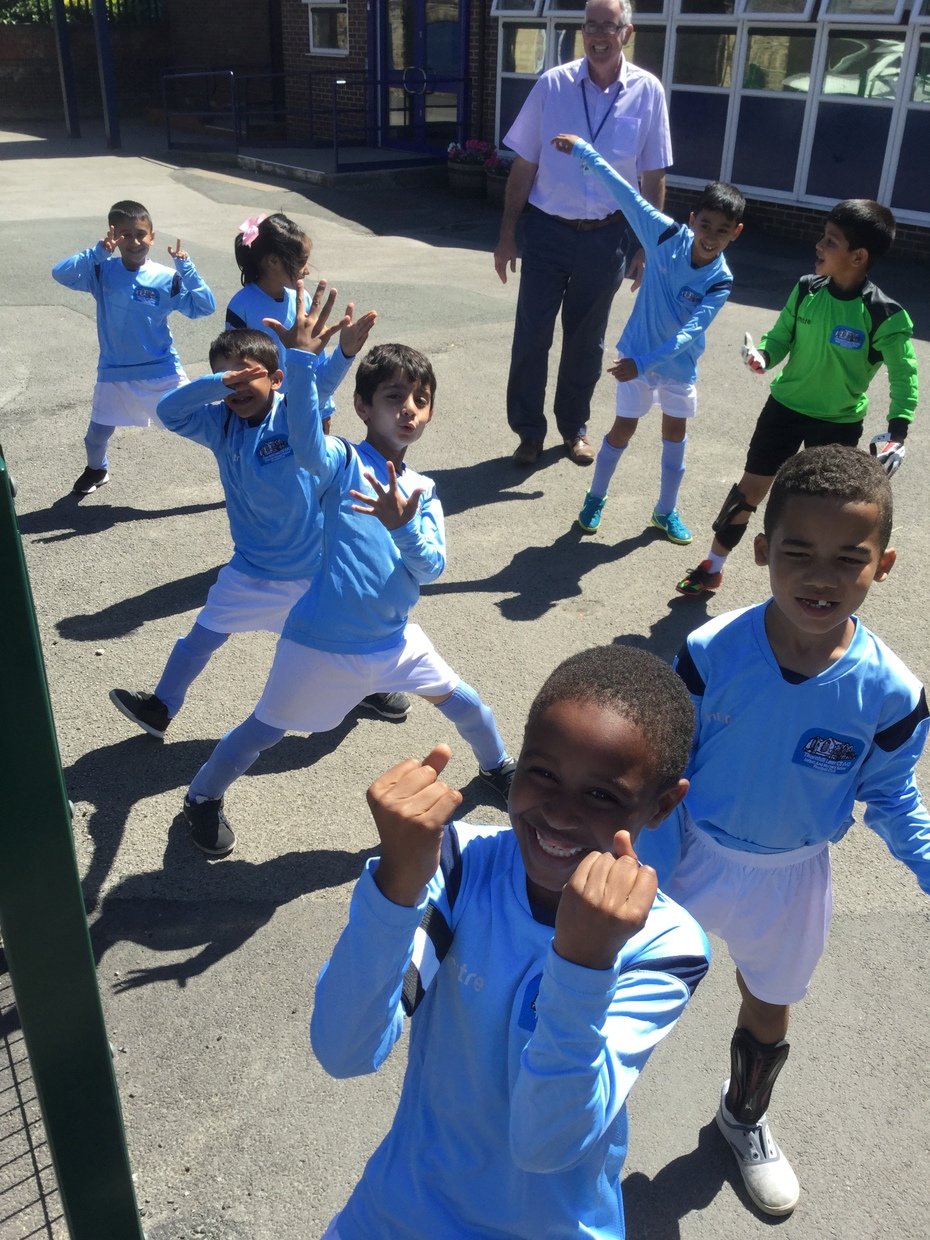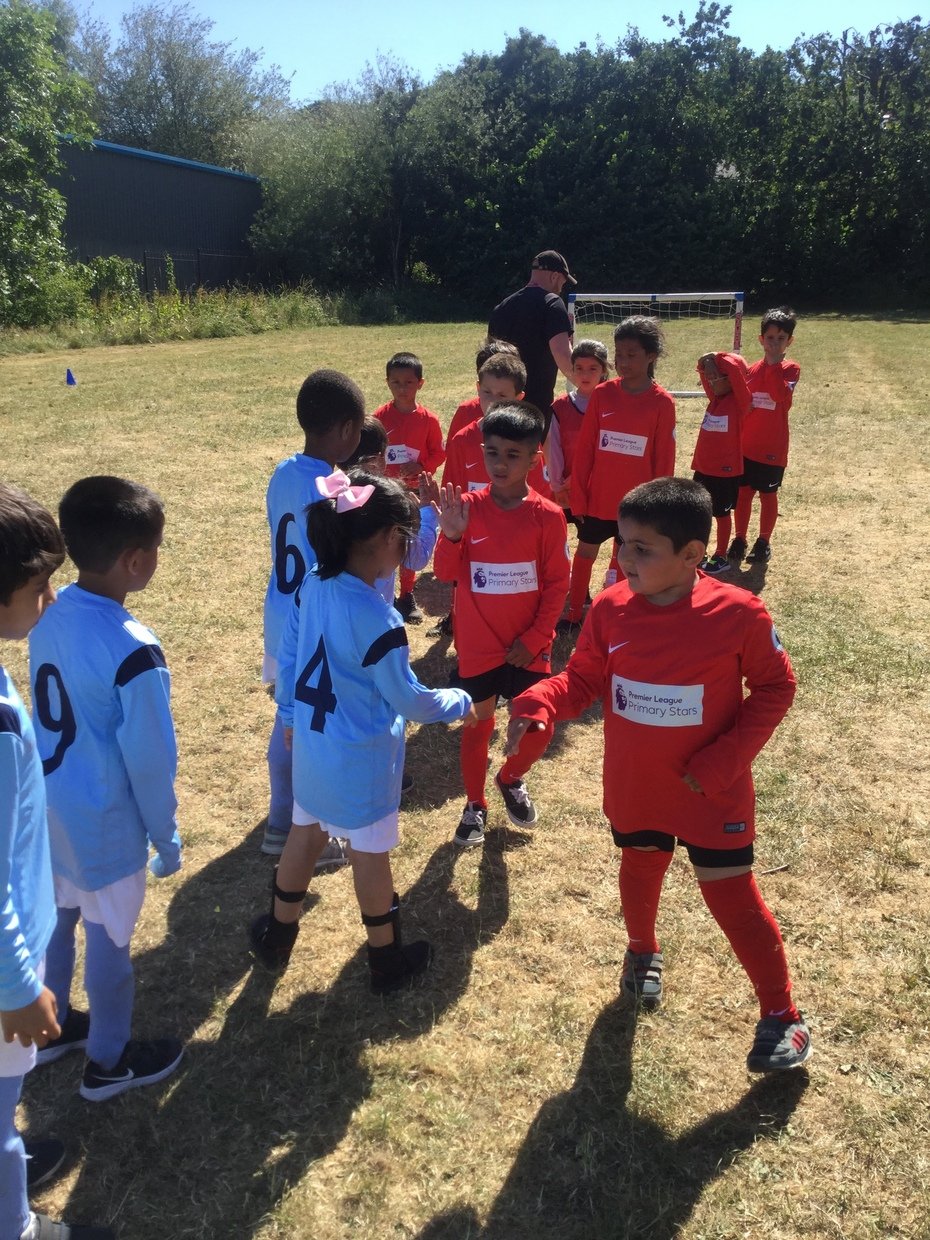 Year 1 Multiskills June 2018
On two very hot afternoons in June Year 1 children welcomed Year 1 children from Pentlands and Saviletown schools for their annual Multi -skills festival. Children enjoyed 7 fun activities run by some very grown up ex-Thornhill pupils who are now Young Sports Leaders at Headfield School.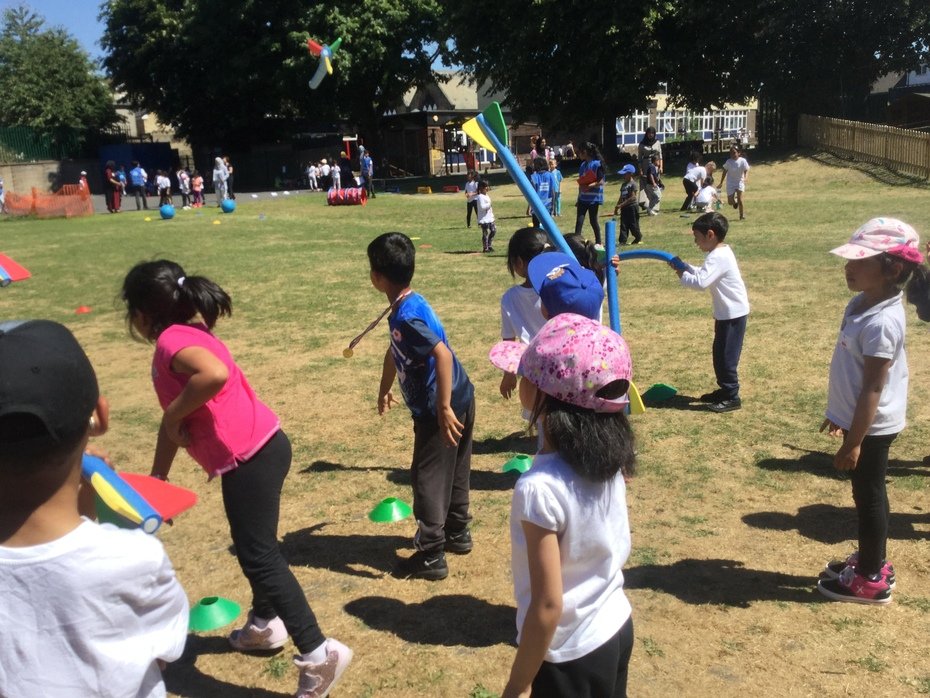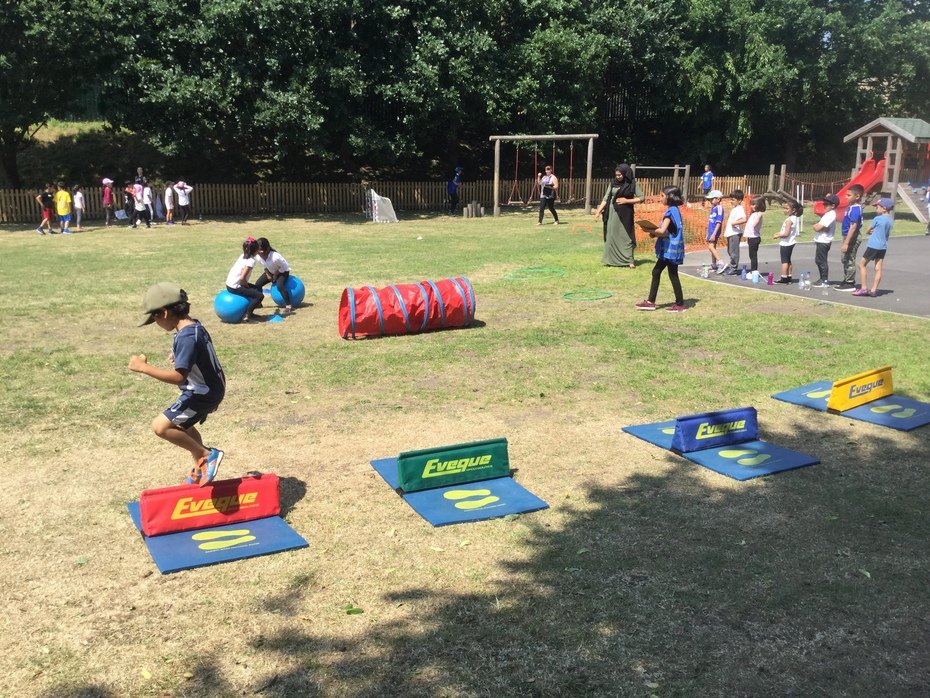 Sponsored Walk for Forget-me-Not Children's Hospice June 2018
All children took part in a fun event and walked 1 mile for the Around the World Challenge for the Forget-me-Not children's hospice. Our events took place over a week and each year group walked 5 times around our school grounds. They collected a flag for their hats after each lap and enjoyed a piece of fruit from that country. Everyone had a great time and together the whole school managed to raise a brilliant £600 for this very worthy cause.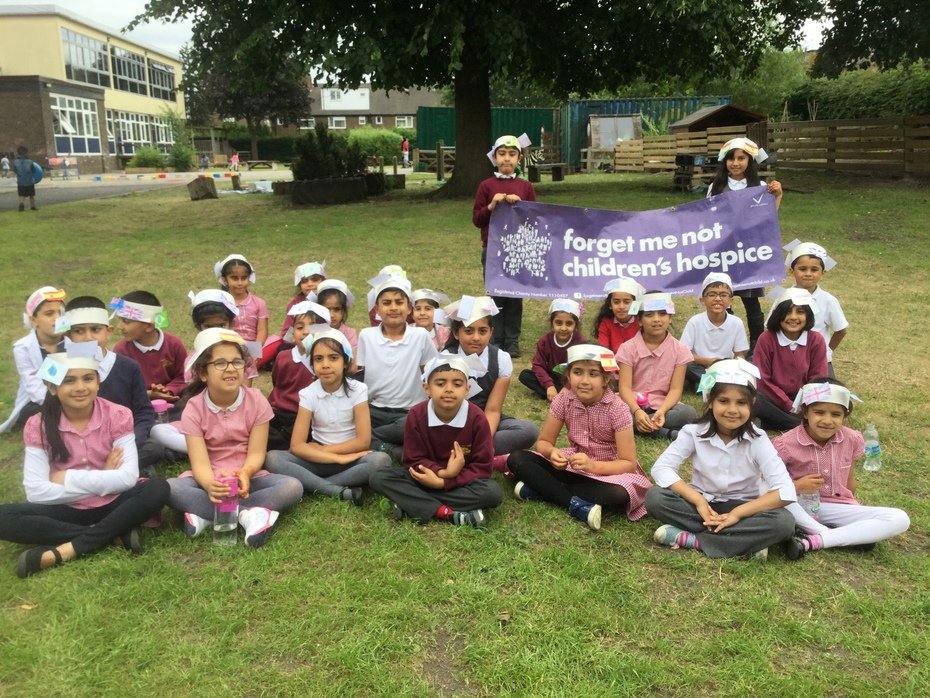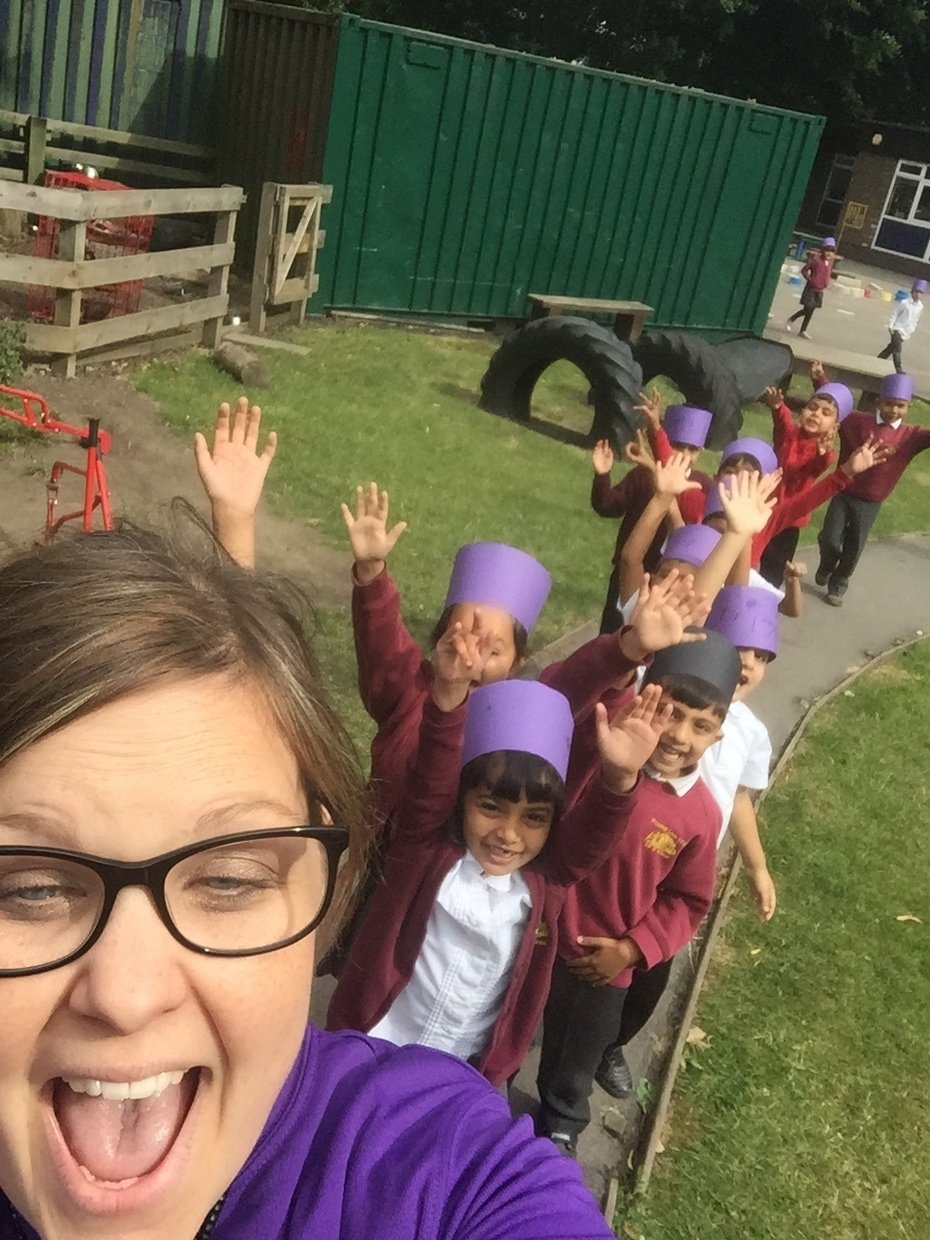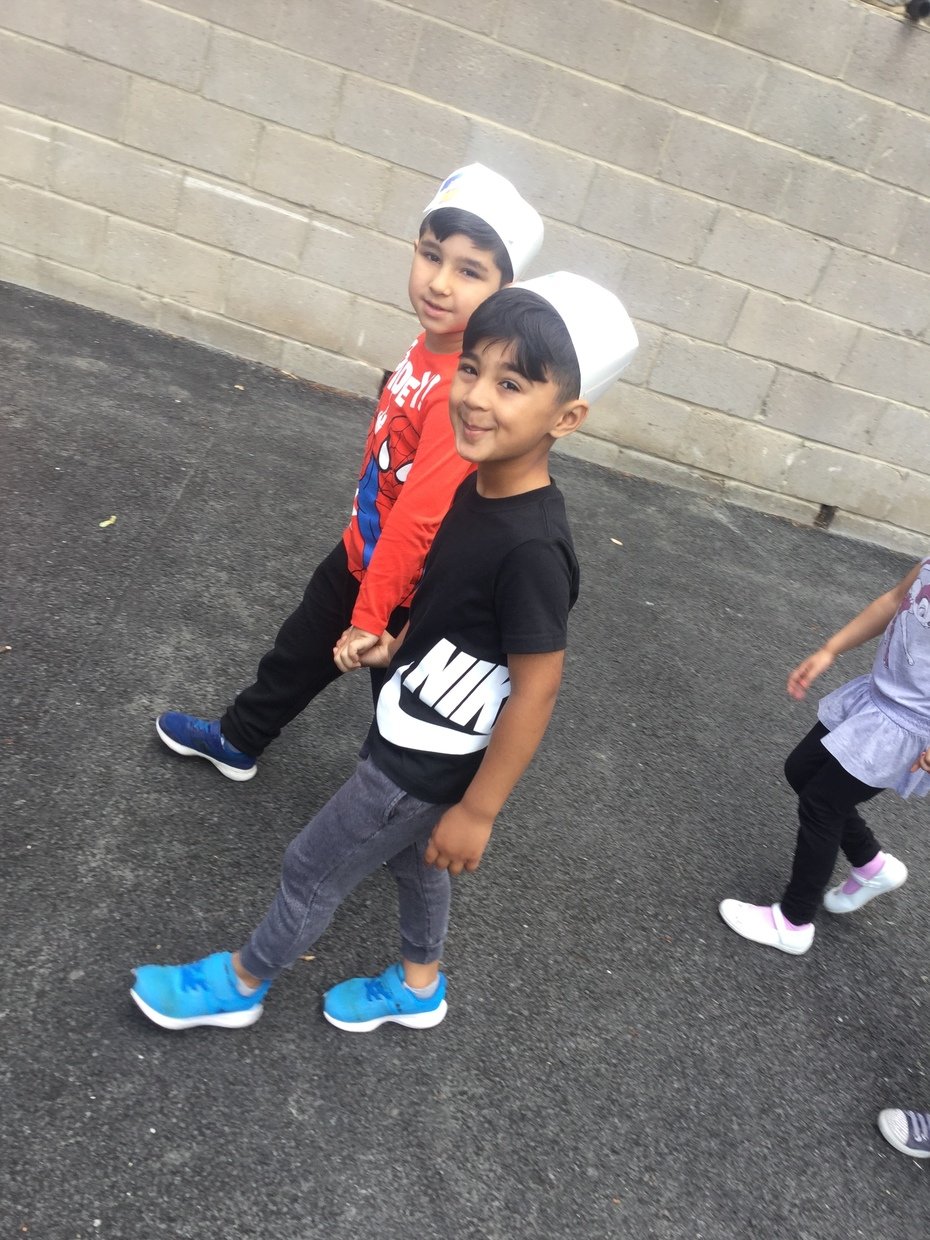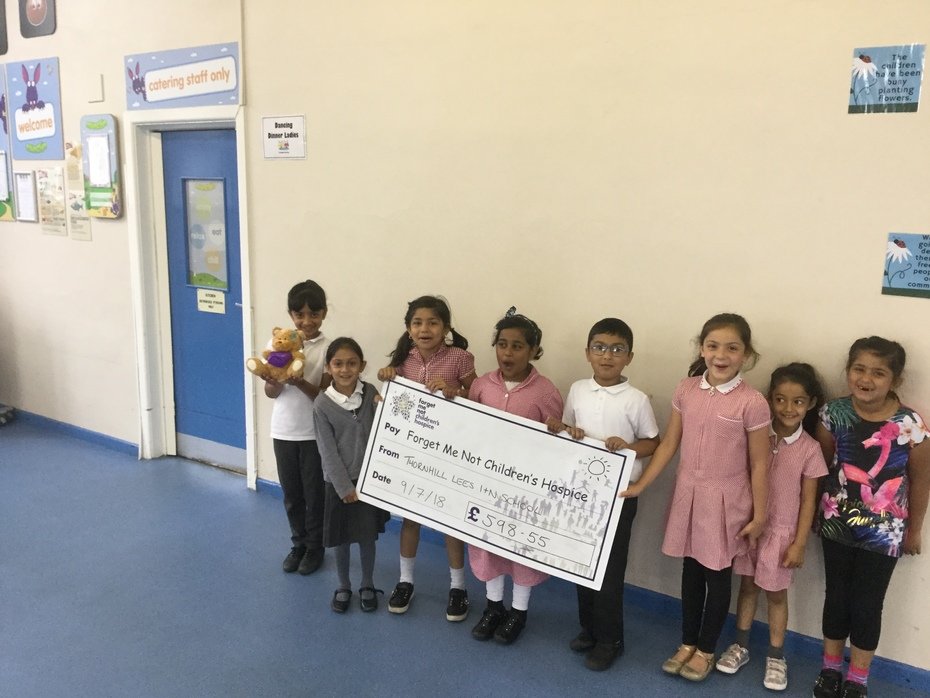 Amy - dance teacher May 2018
All year groups have enjoyed special dance lessons this term with a professional dance coach. Amy worked on the topics of mini beasts with Year 2, fairy tales with Year 1 and is currently working on nursery rhymes with Reception. Each year group has thoroughly enjoyed their learning and produced some excellent work in a short time.


Cricket Festival April 2018
It was on a cold April morning when some lucky Y2 children travelled by minibus to Hanging Heaton Cricket Club. There they practised batting and bowling techniques with 3 other schools. Mrs Hardcastle and Mrs Rafiq accompanied the children and said that everyone thoroughly enjoyed themselves and that as the children progressed through the activities, a real improvement was evident.
Well done everyone and thank you for representing our school so well.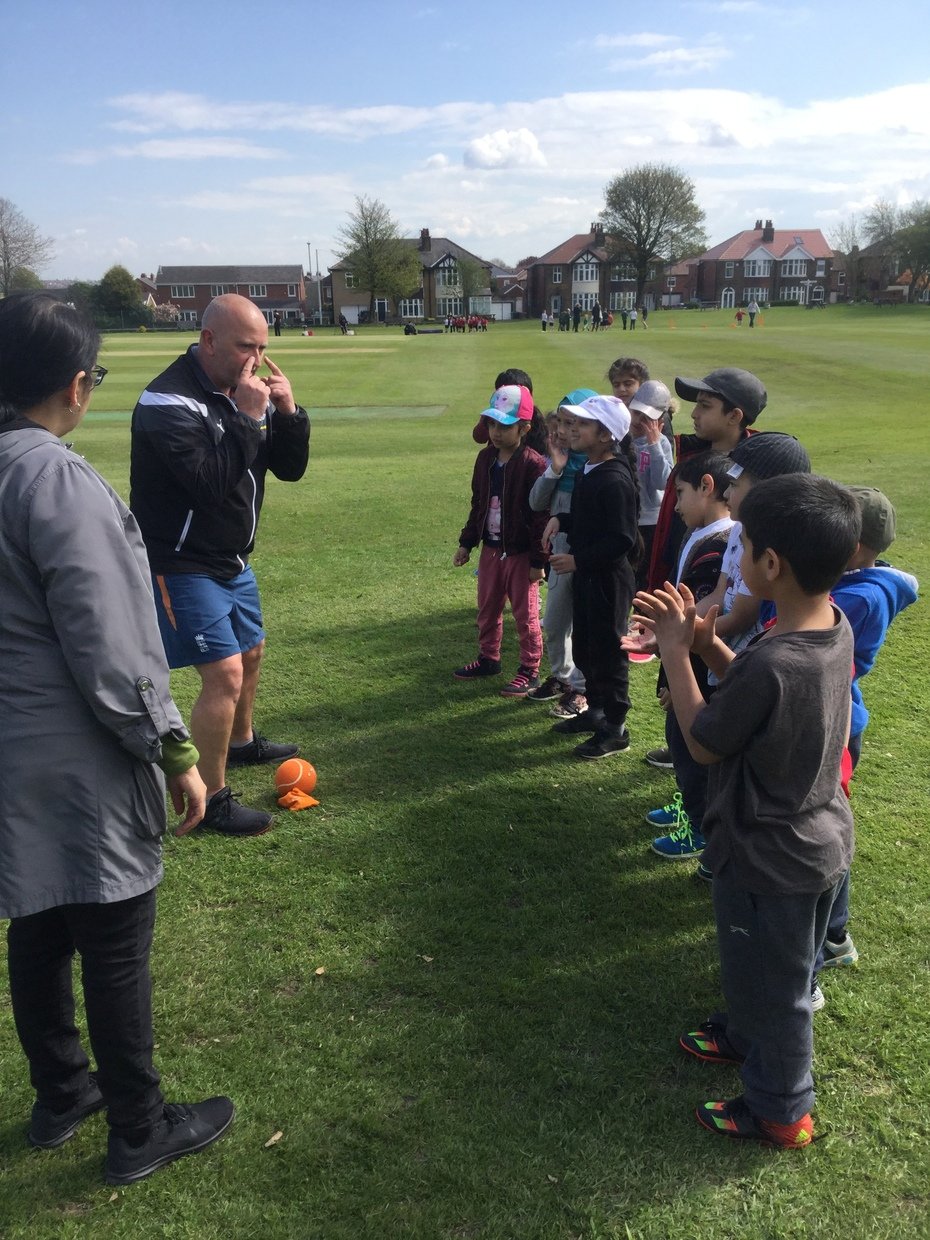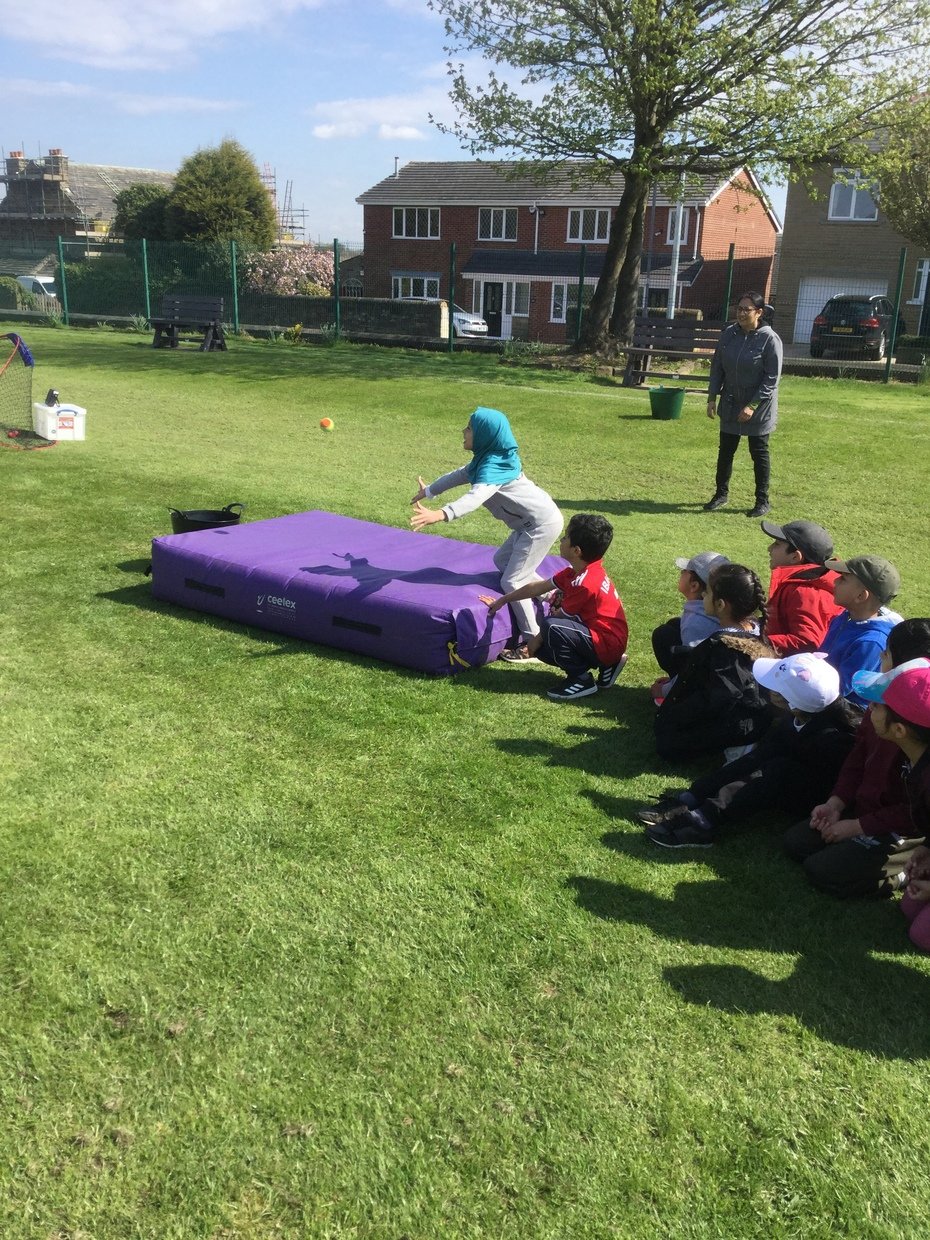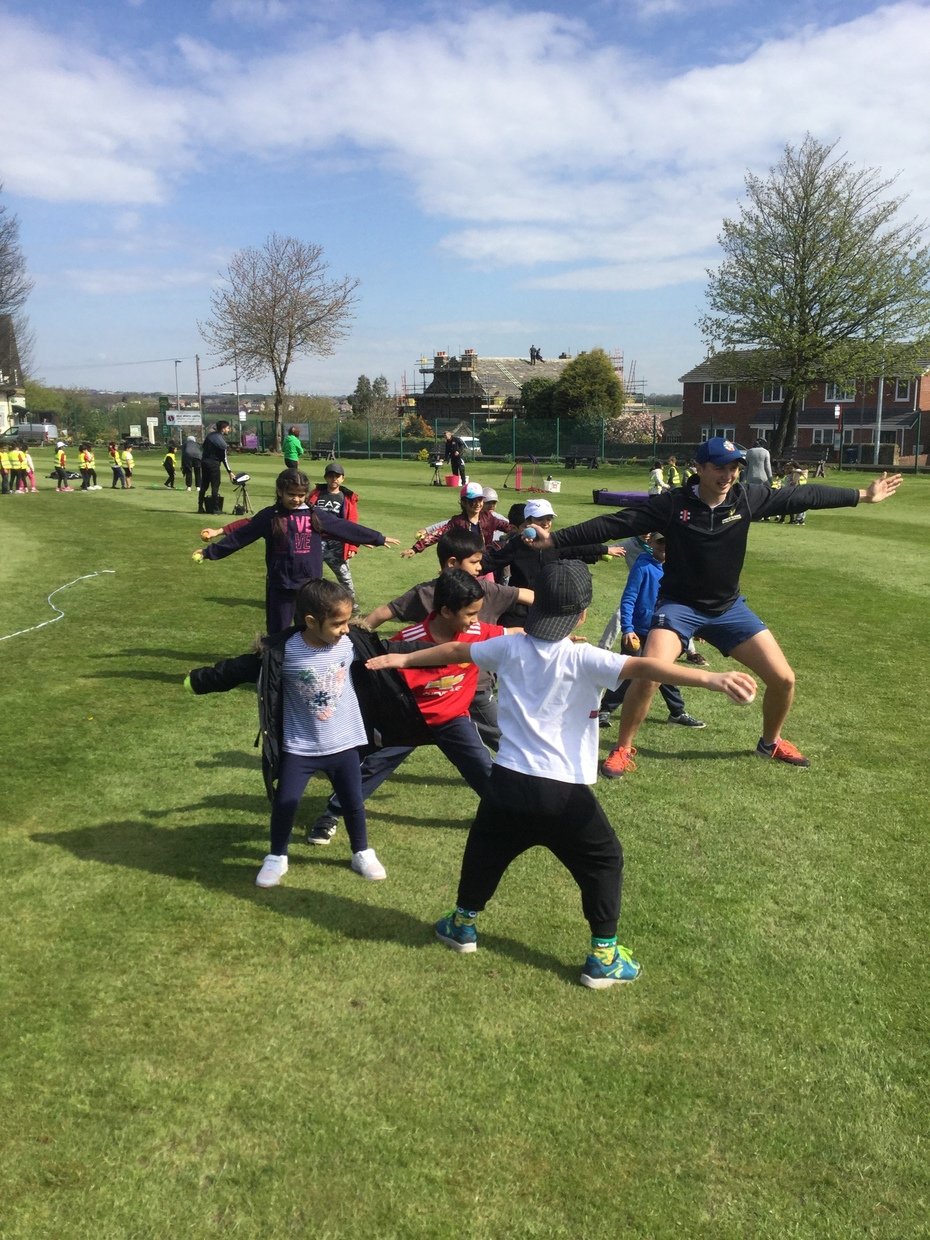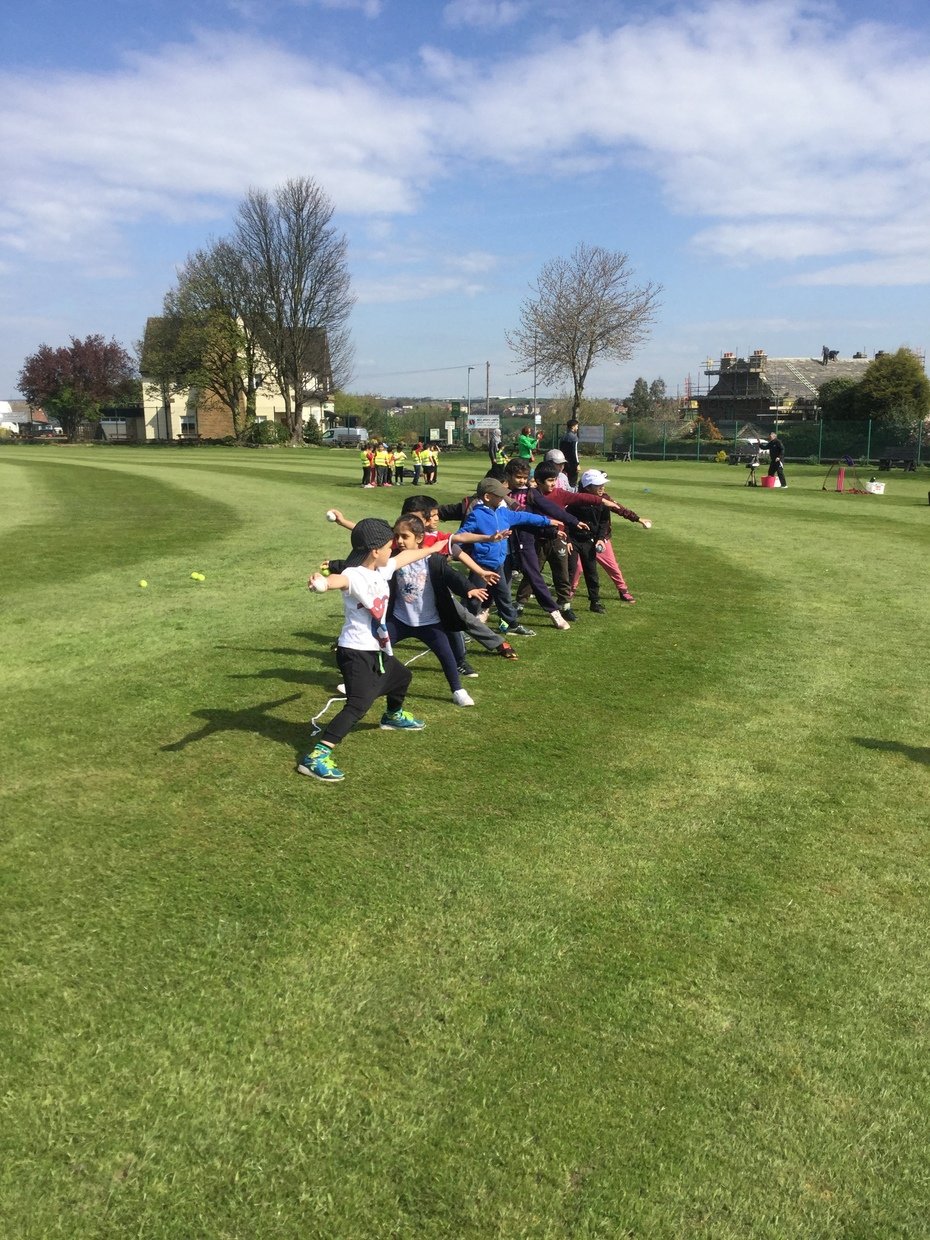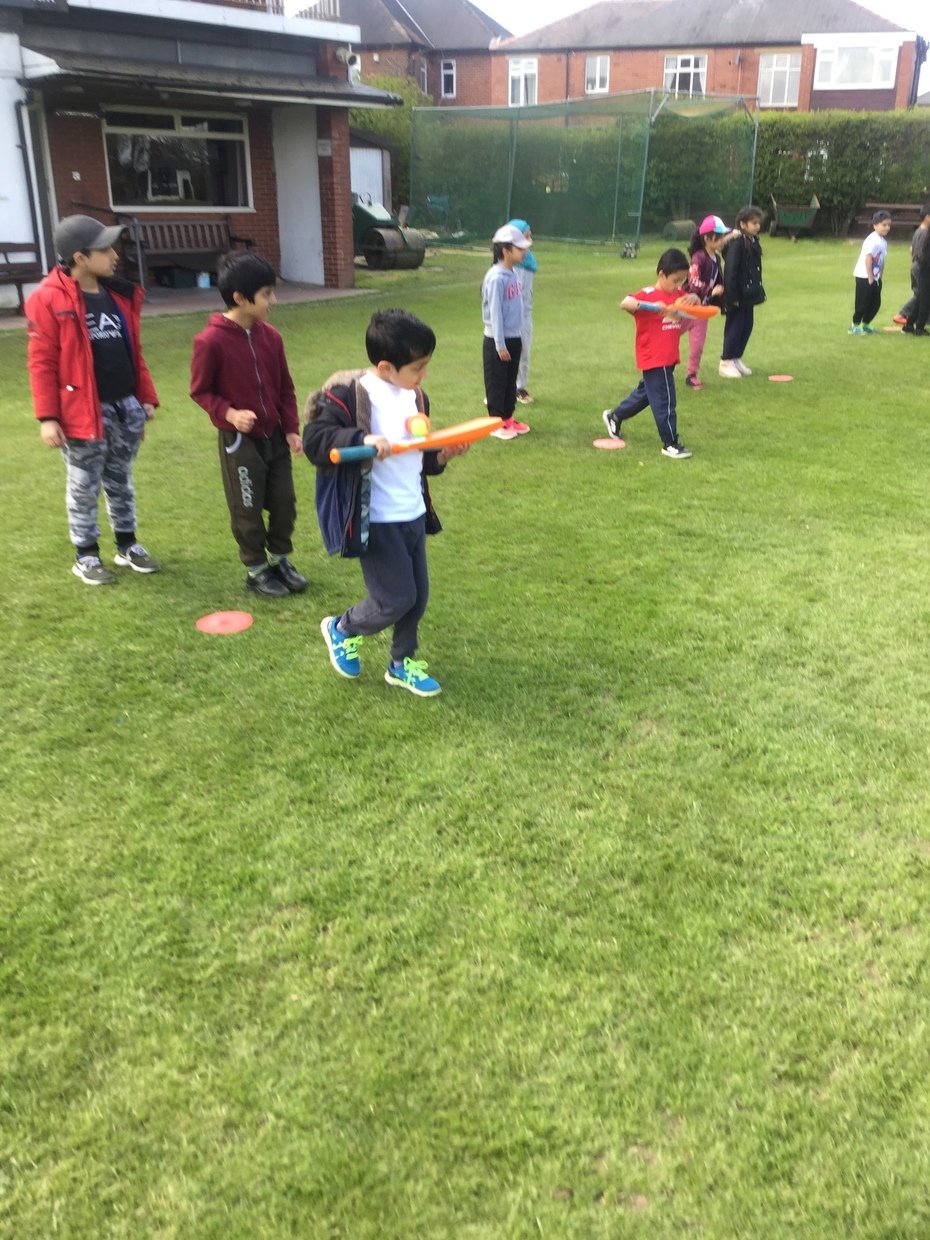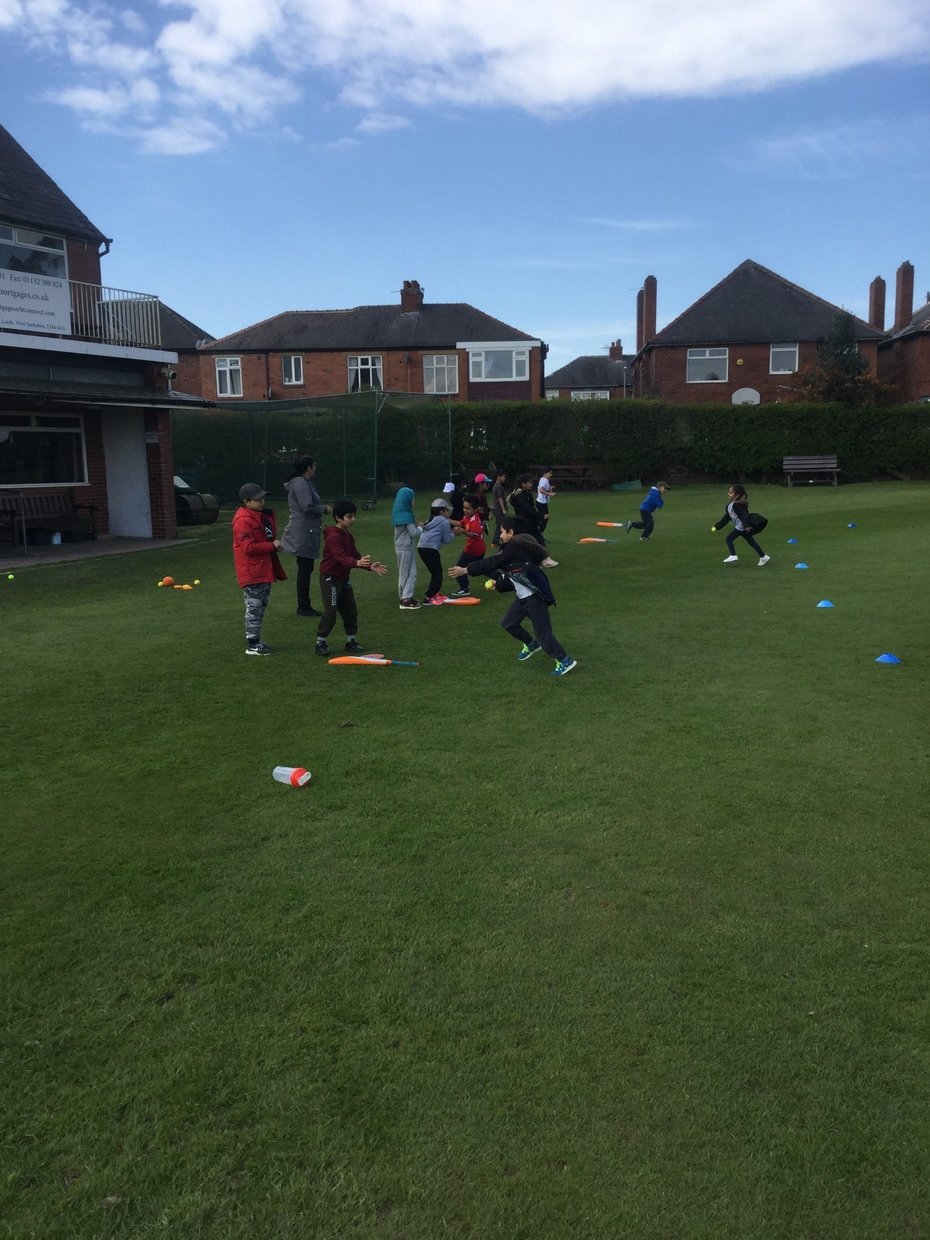 Sports Relief 2018
We enjoyed our Sports Relief day and raised £148 for the charity. It all began with a 'wake up shake up' in the hall followed by a carousel of sporting activities. The day ended with a demonstration by some very talented teachers of a complicated country dance. Here are some photos of the day.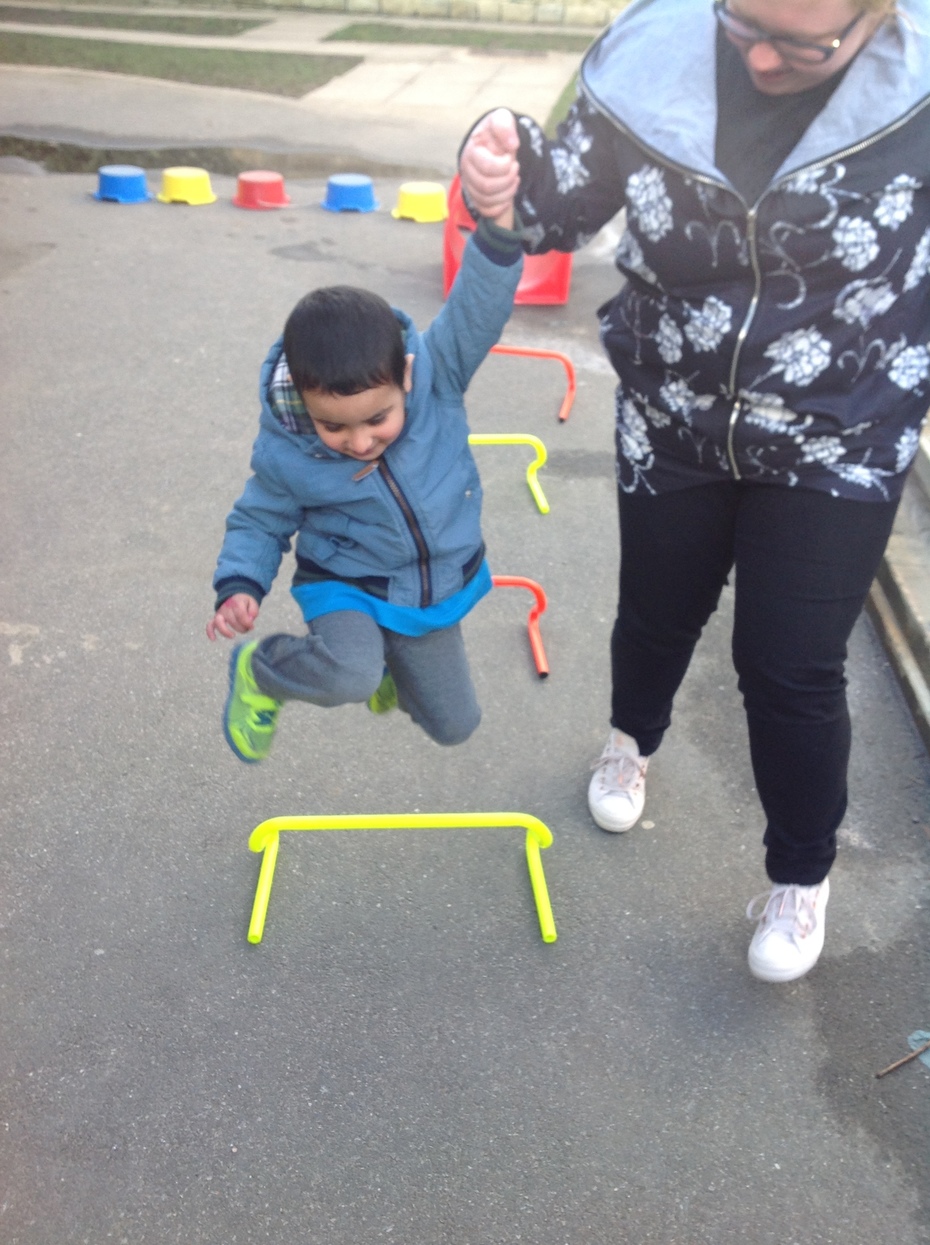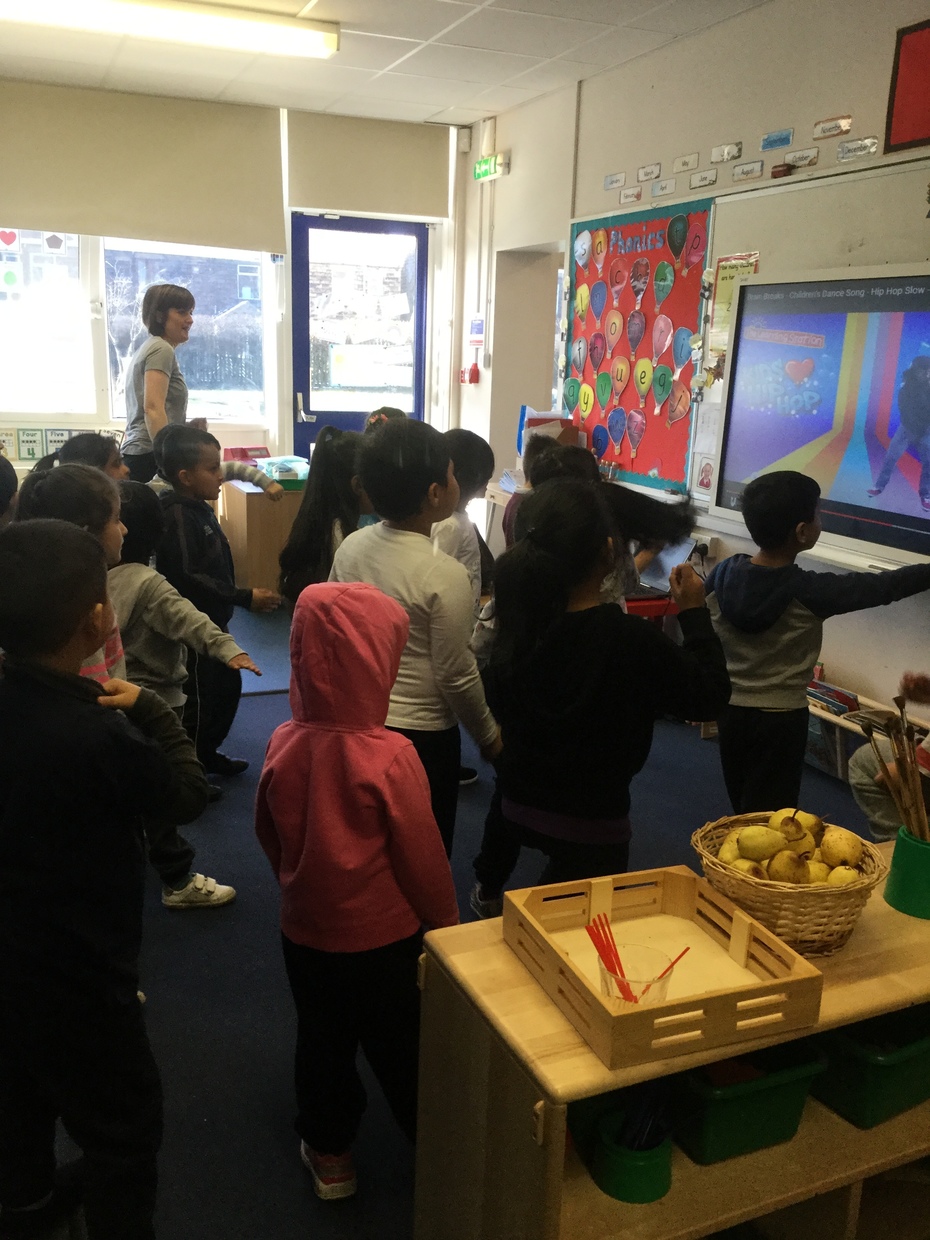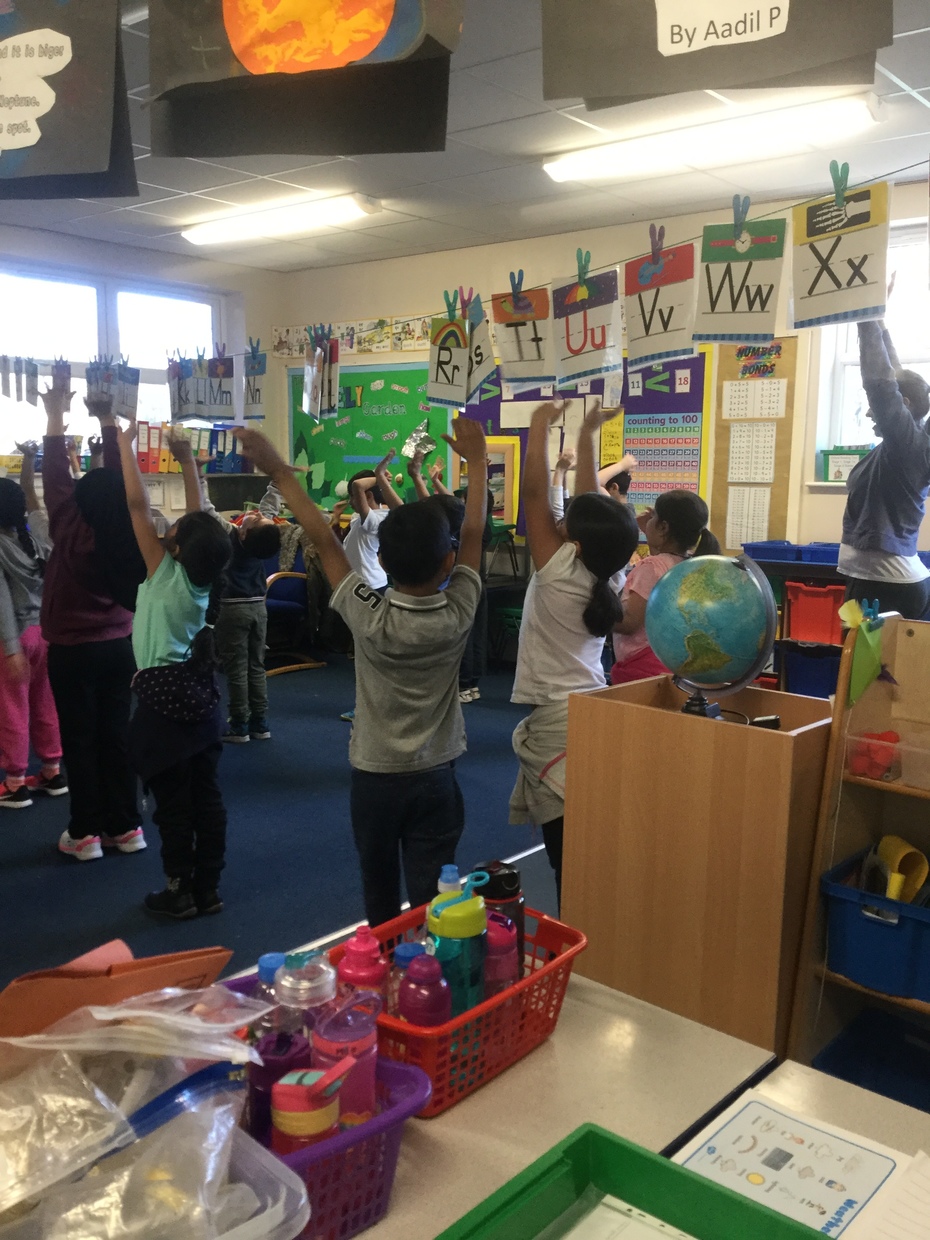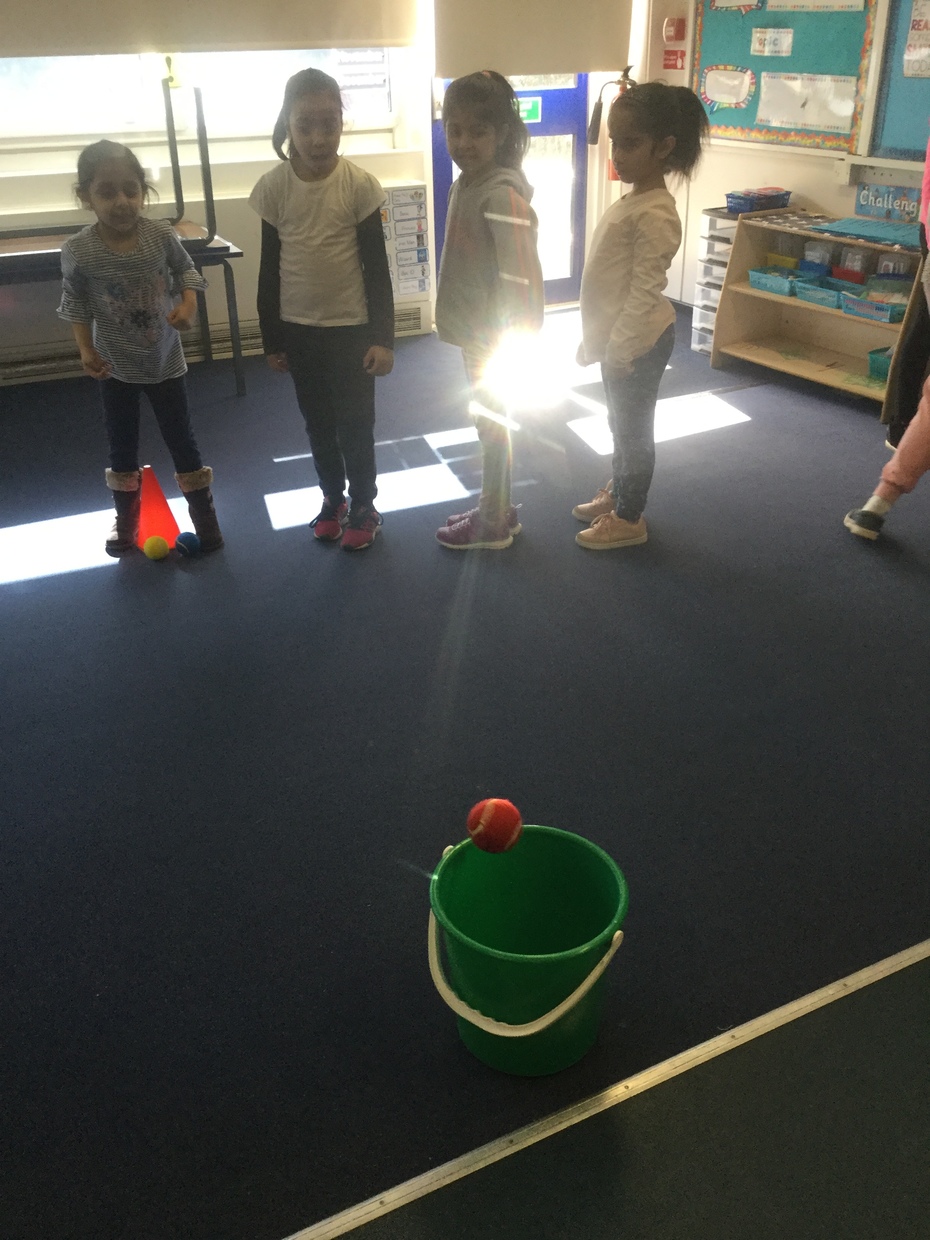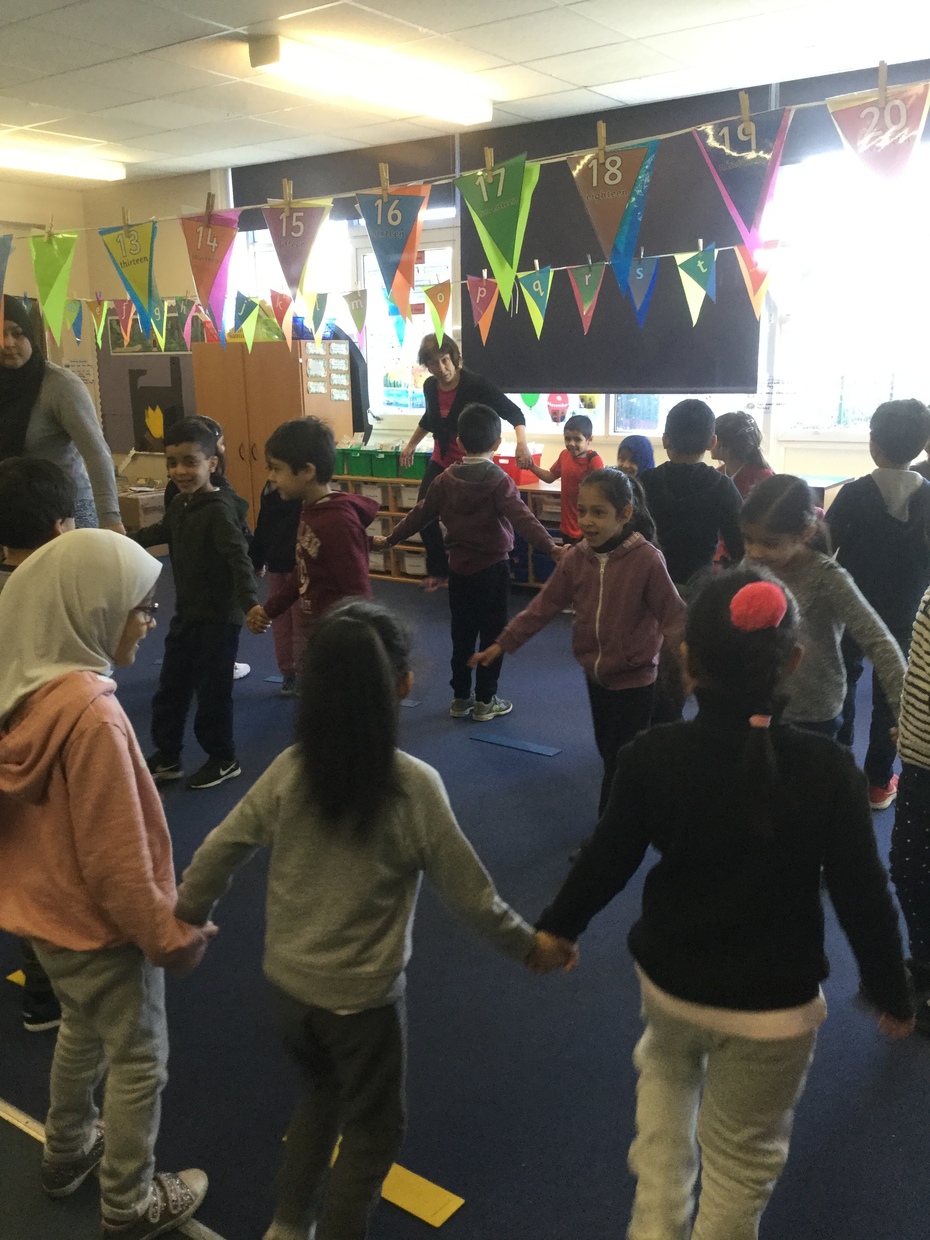 All Stars Cricket Taster Session February 2018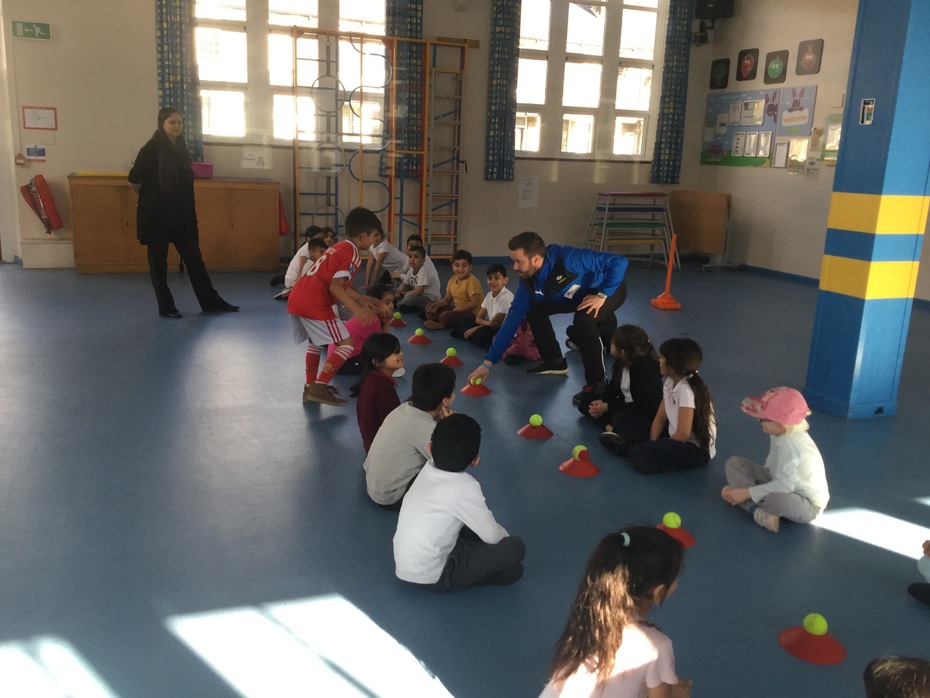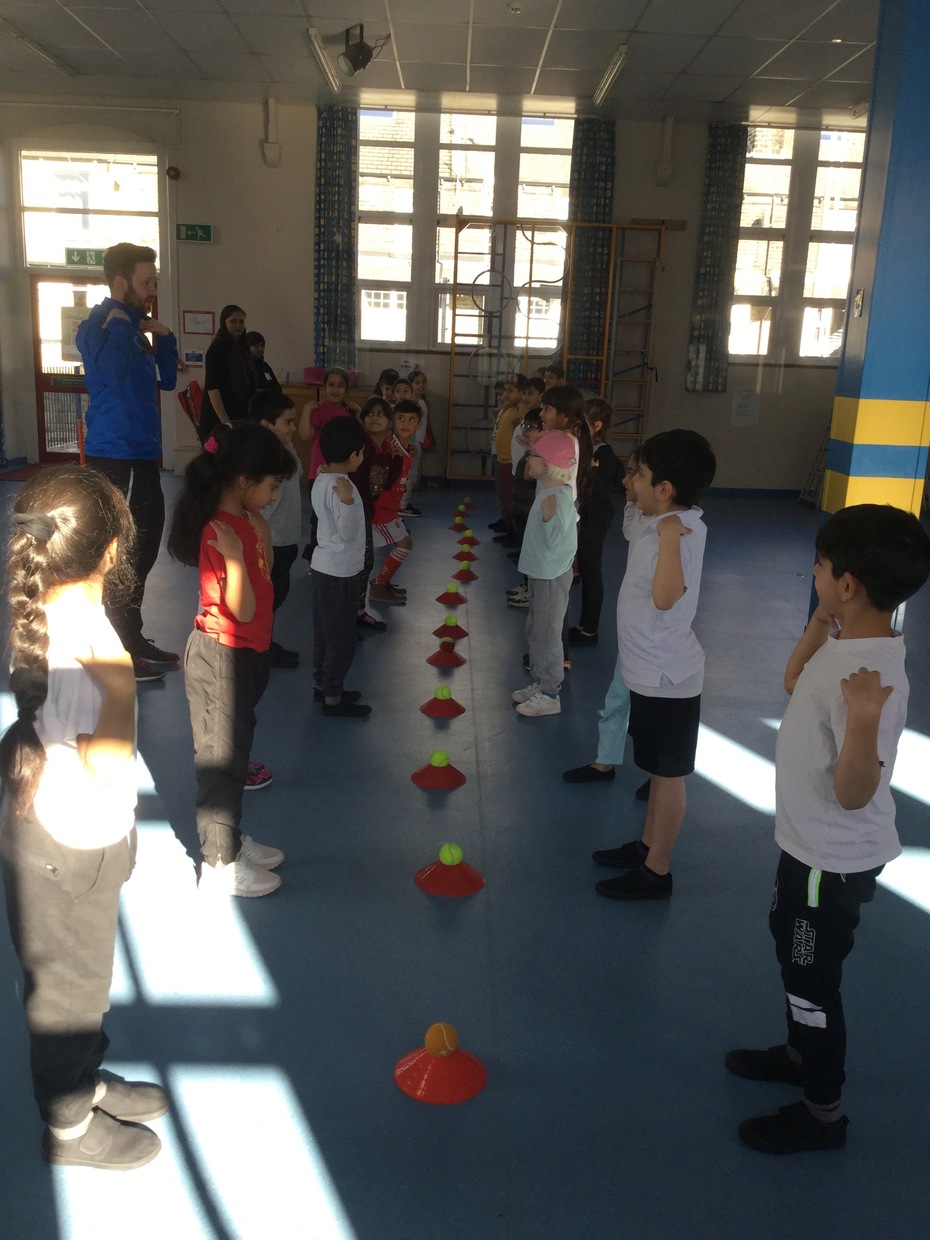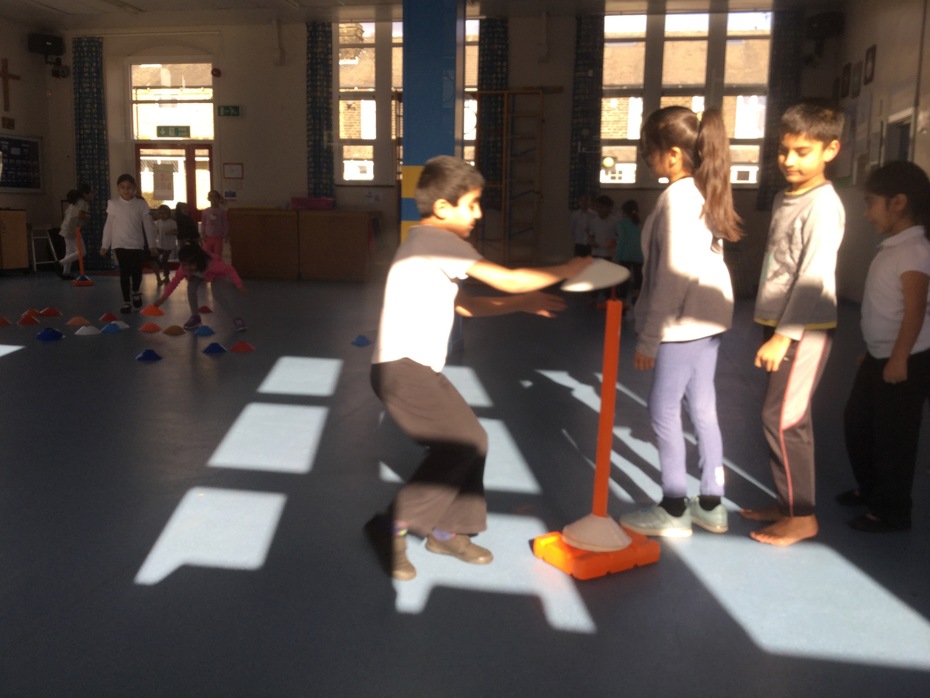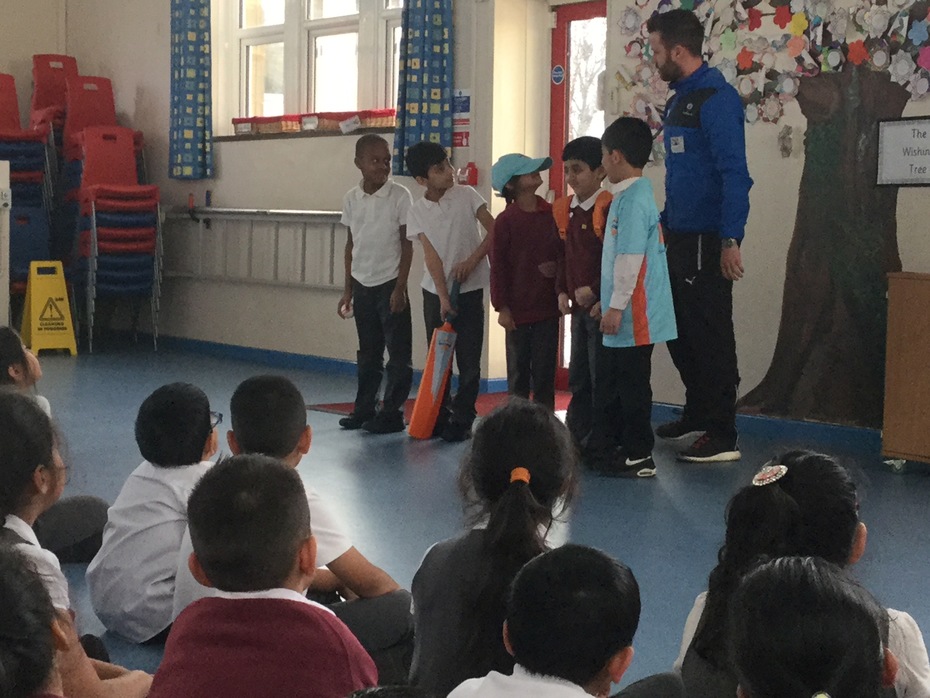 One afternoon in February, James Martin, a professional cricket coach, came in to teach our Y2 children. He explained the All Stars Cricket Program to the children and they had great fun learning some of the techniques which it teaches. James was very complimentary about the behaviour of our children and spotted some rising stars amongst them. Thank you Y2s, you did Thornhill Lees proud!
Keeping fit with pompoms January 2018
We had great fun keeping fit with Georgina and made a fantastic dance.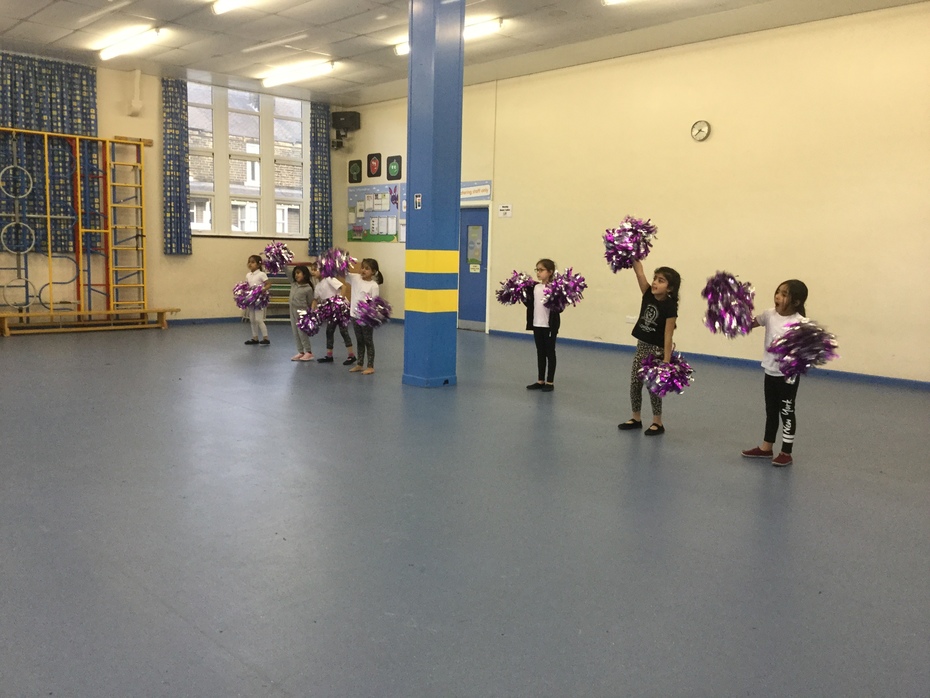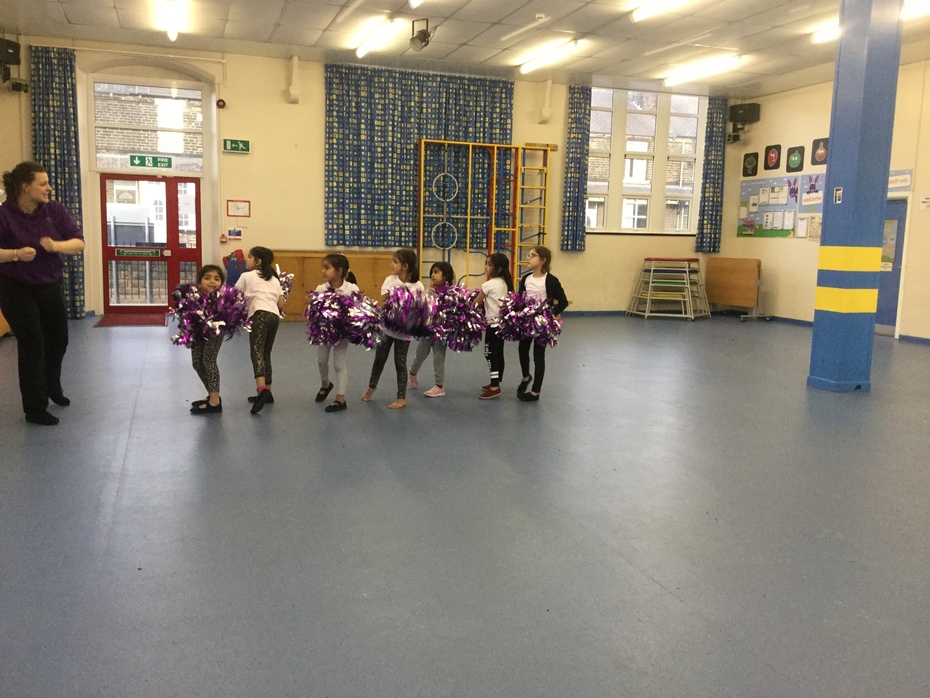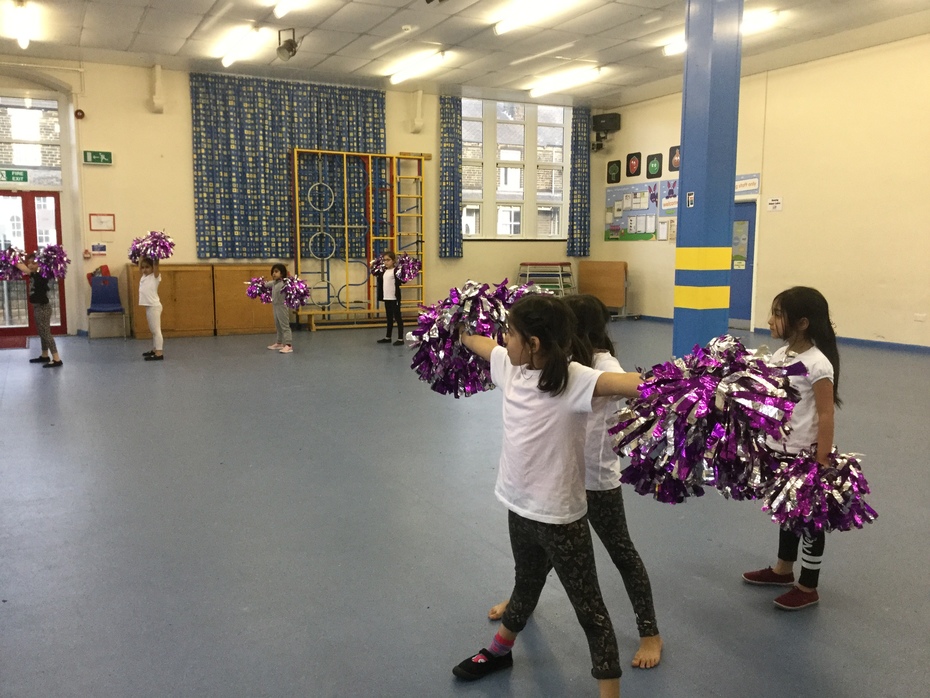 Real PE Spring Term 2018
We had great fun in our PE lessons in Year 1. Our theme was Journey to the Blue Planet. Can you see our wonderful rockets?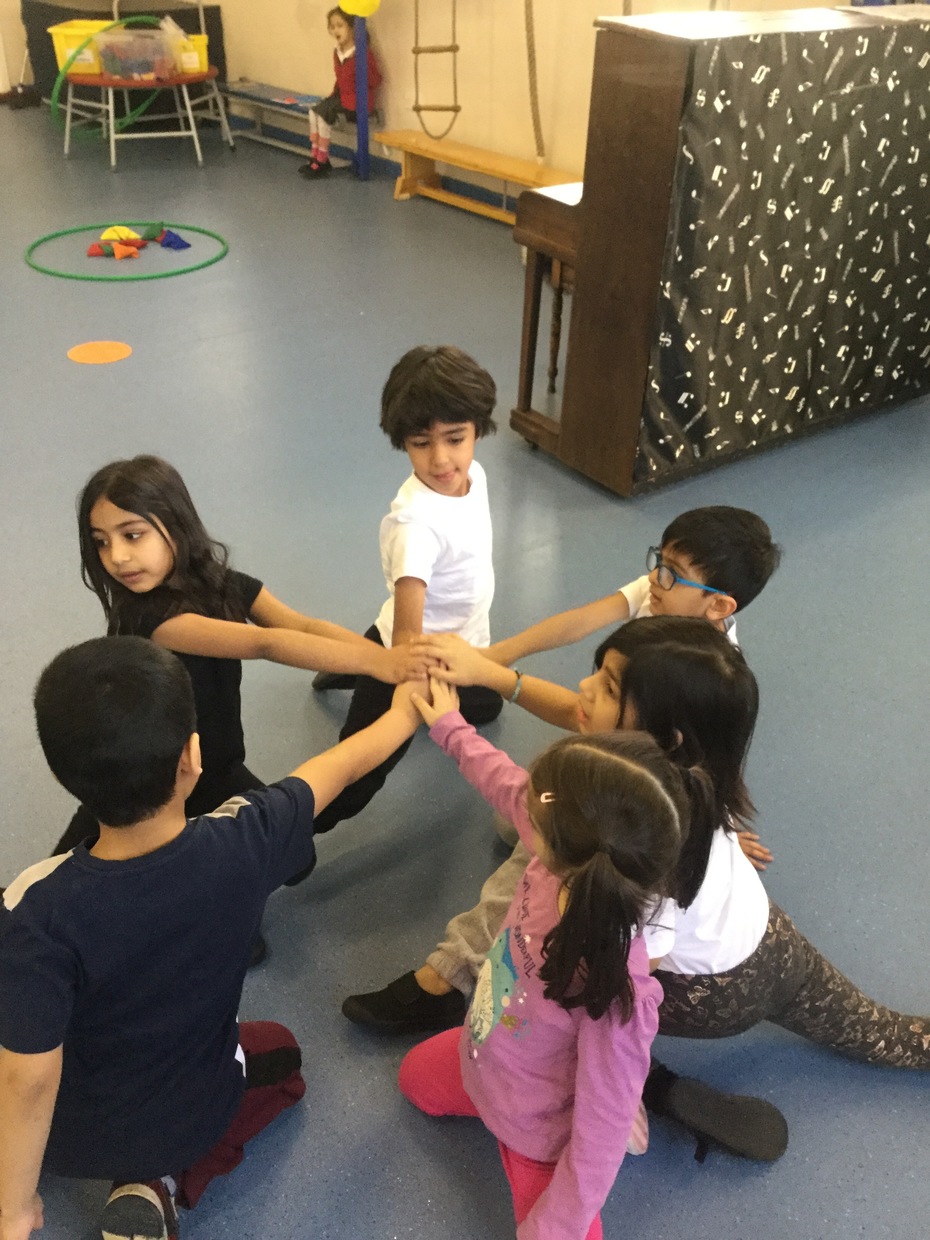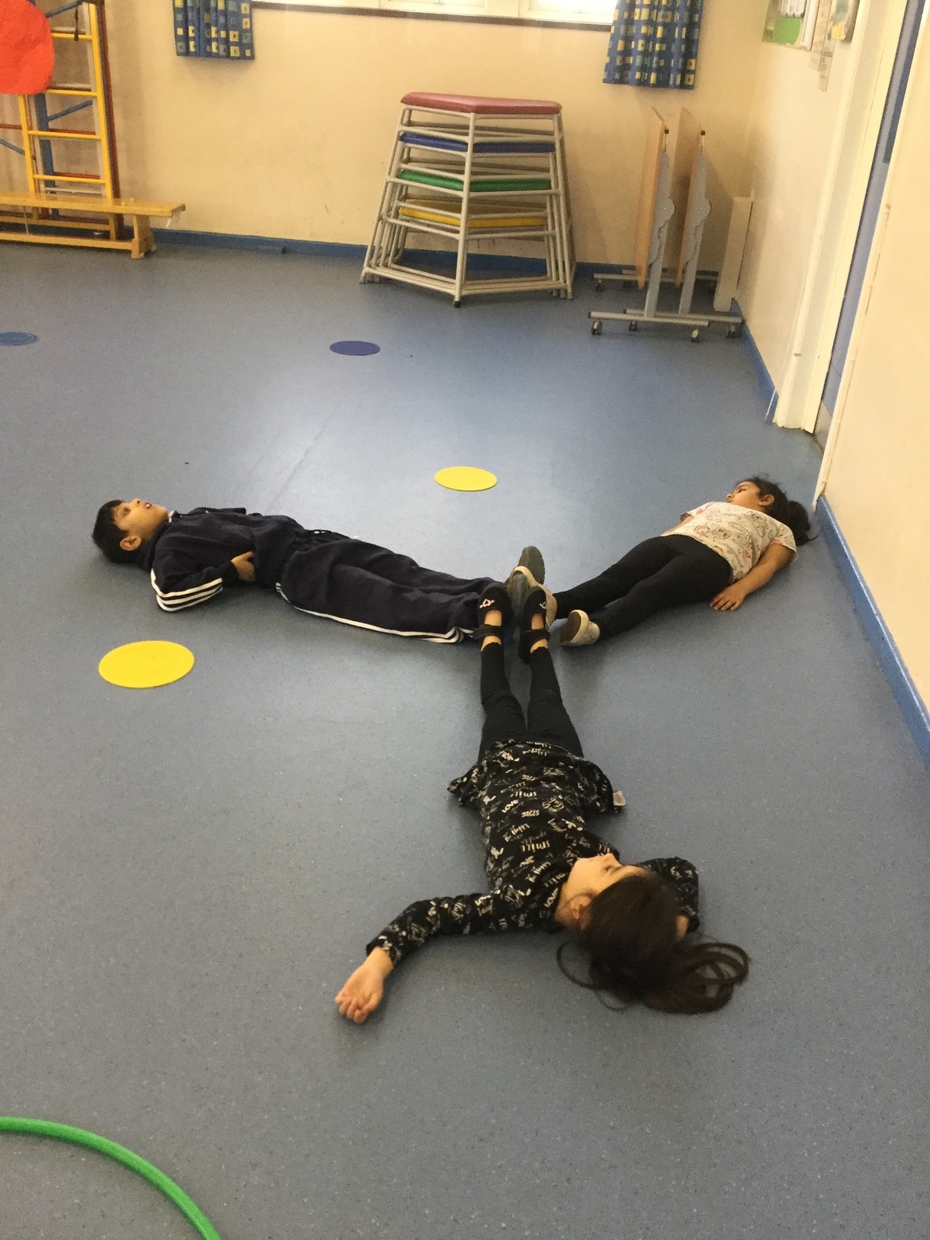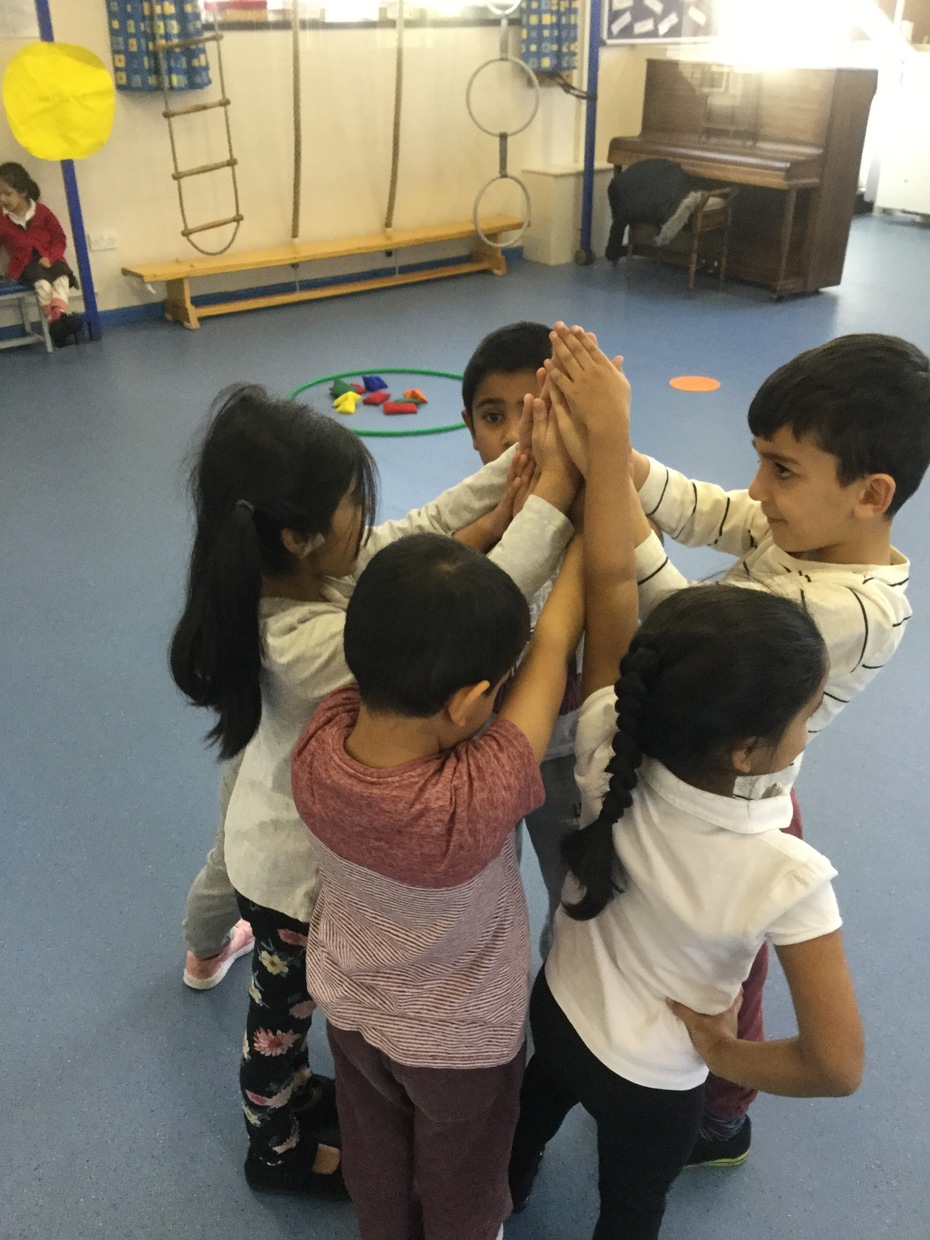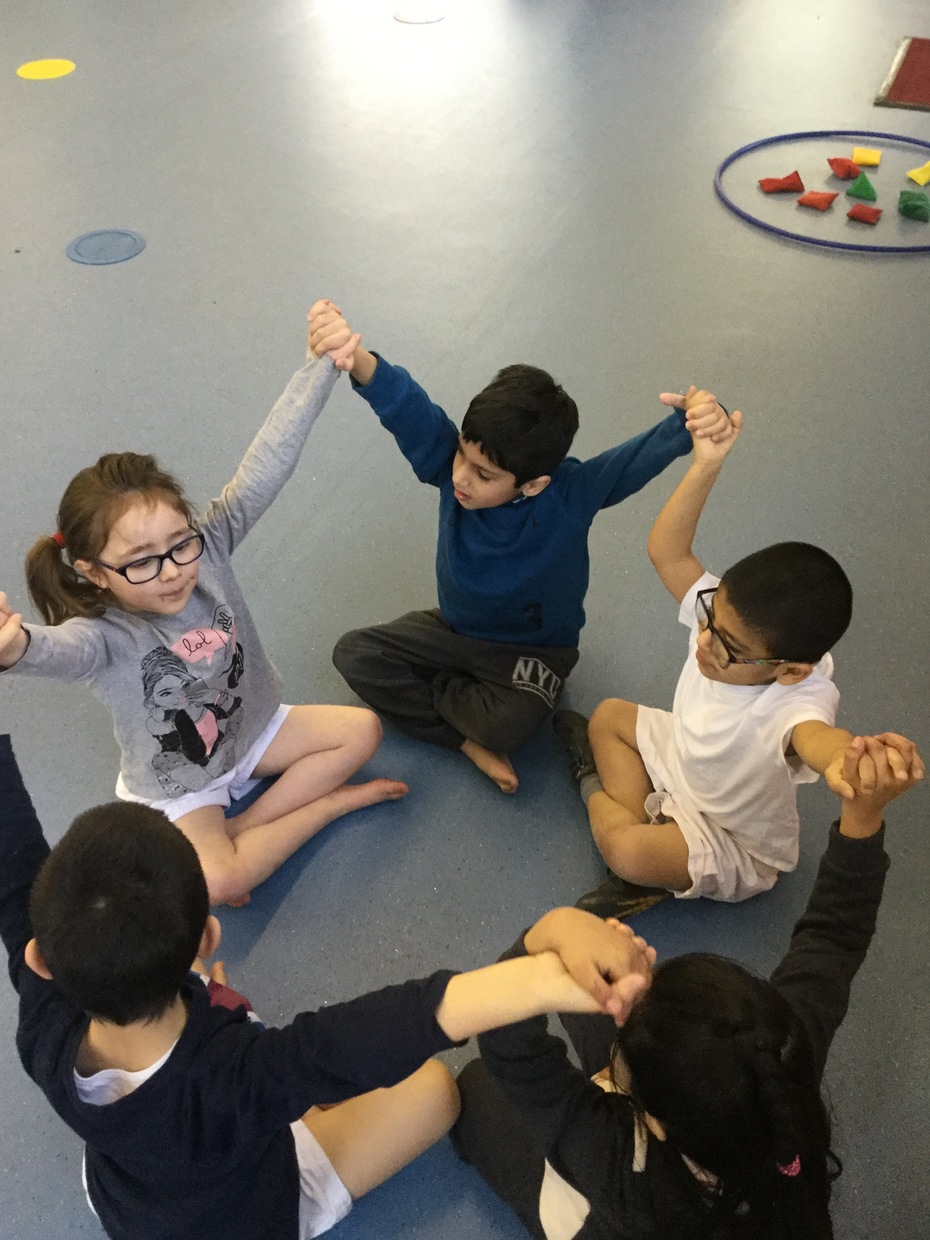 Bikeability January 2018 Year R

The children had lots of fun using the balance bikes! They were able to tell the difference between a balance bike and a standard bike.
The children worked on their balance skills and steering. Lots of fun was had by all!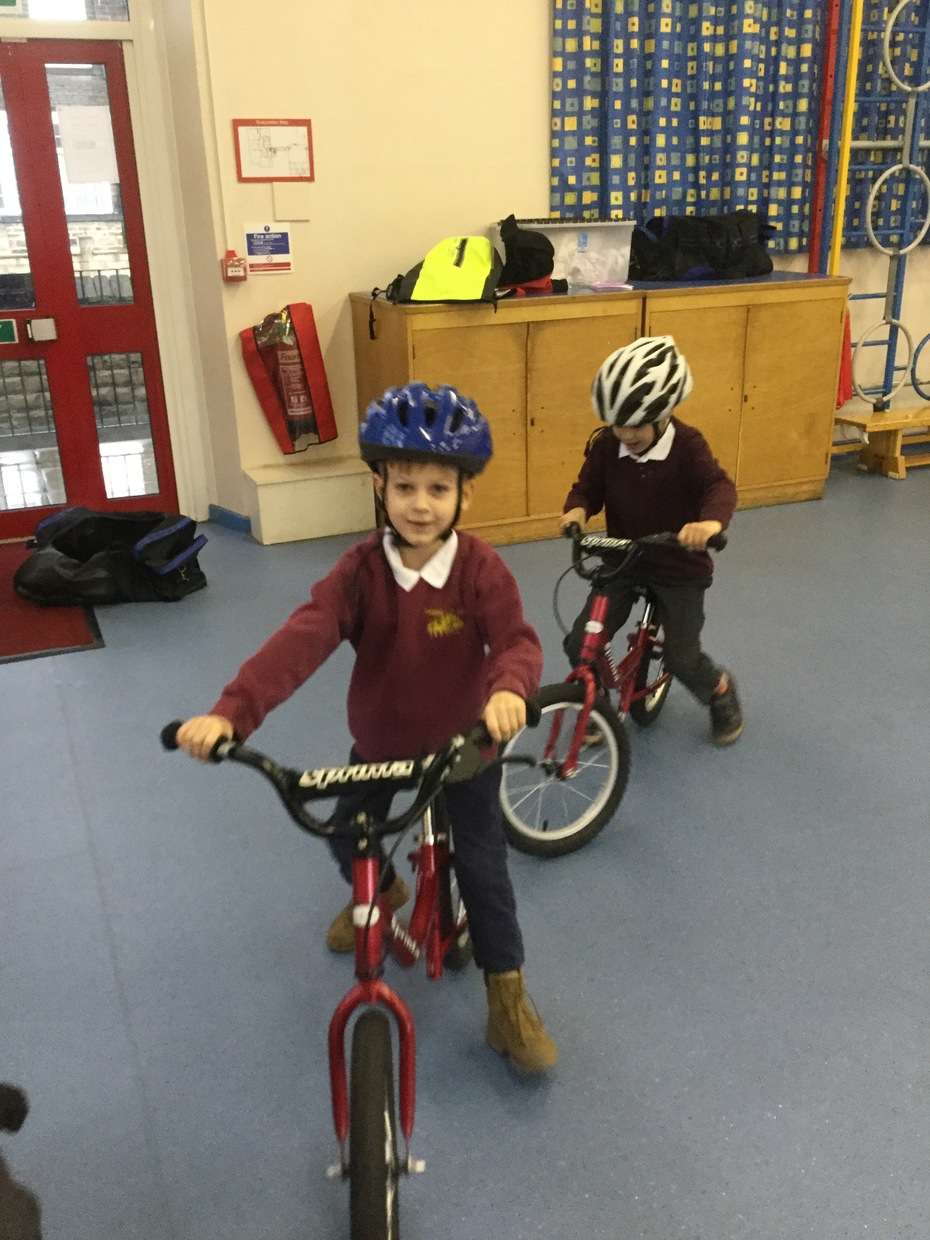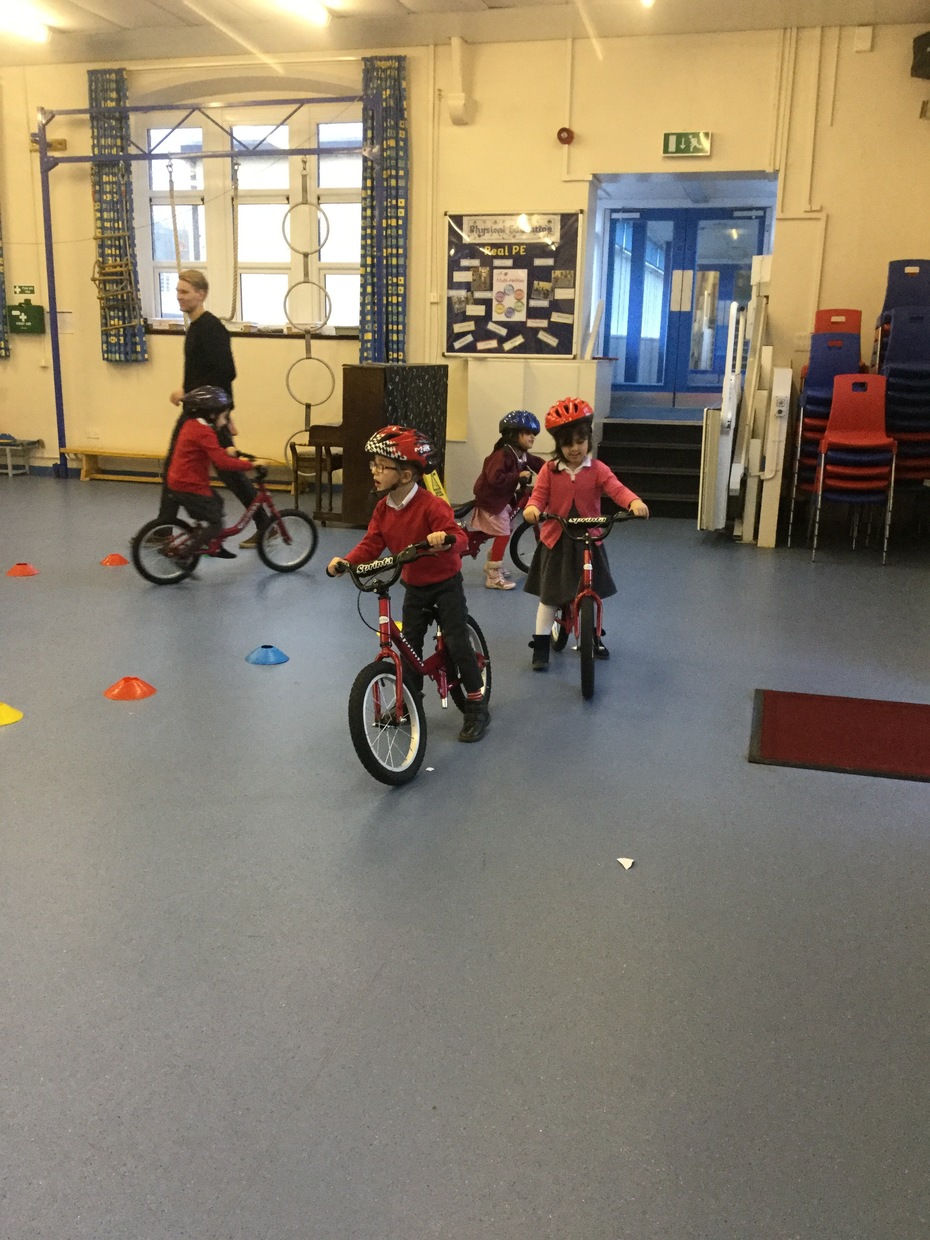 Multi-Skills at Saviletown January 2018
Several very lucky children from KS1 went to Saviletown for a fun morning of sports. They improved their hand-eye coordination in a variety of throwing and catching activities. This was followed by circle time and refreshments. New friends were made and lots of fun was had!!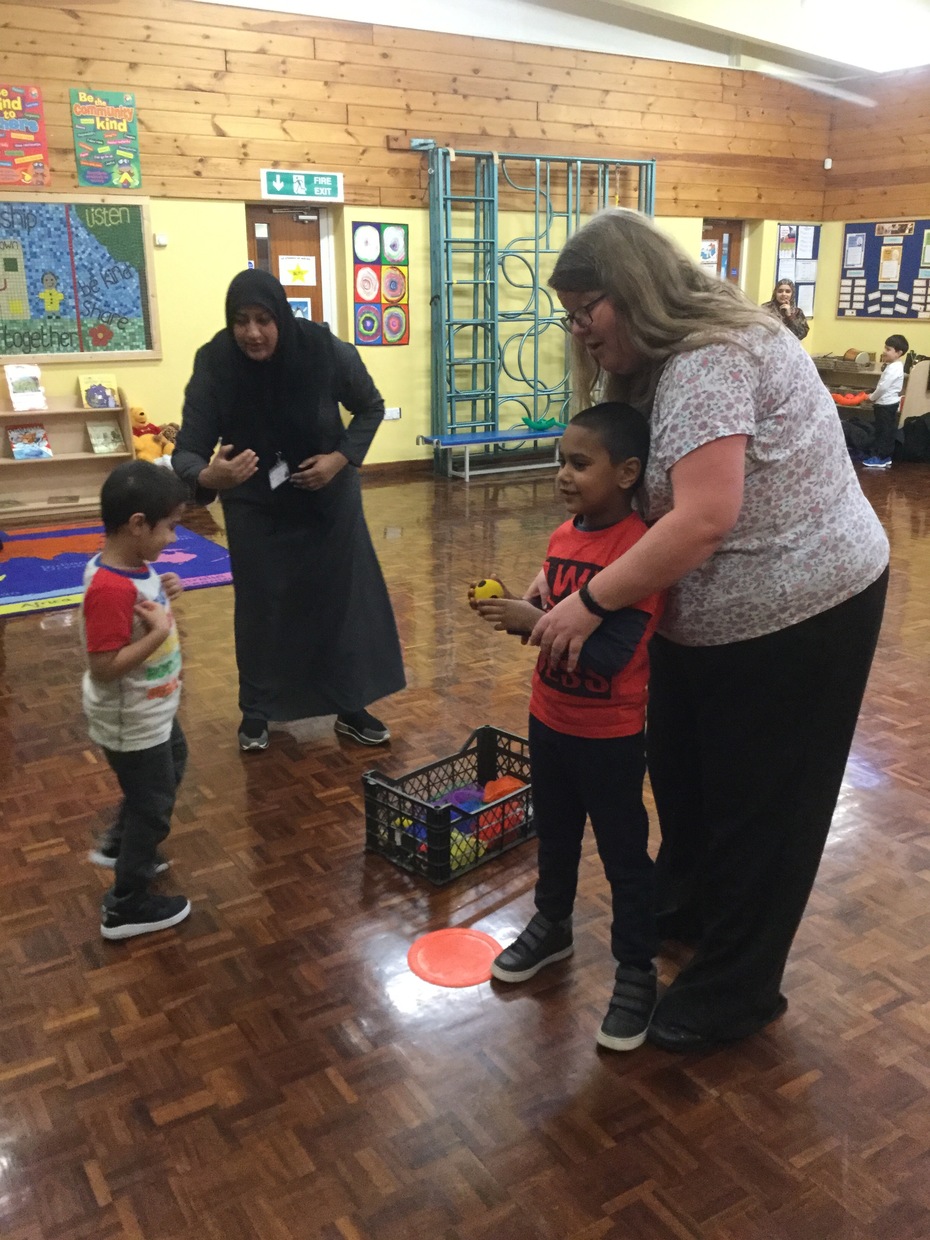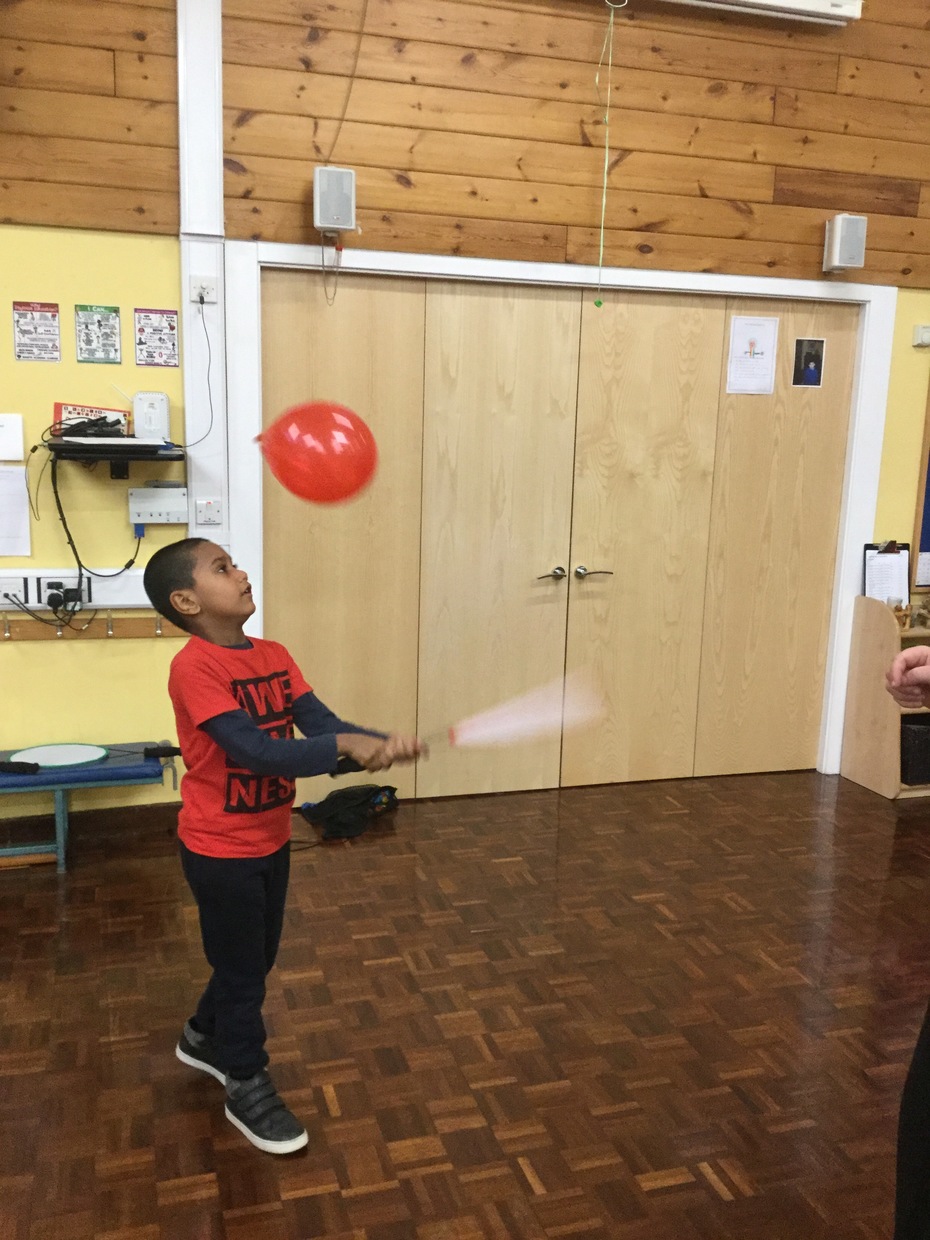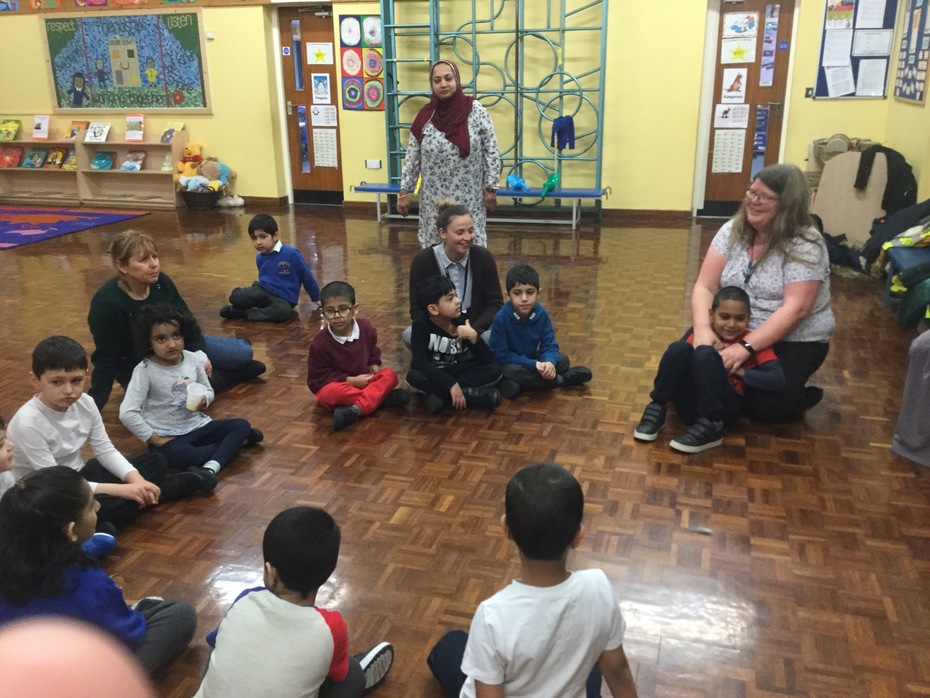 Real PE Autumn Term 2017 Year 1
Year 1 loved working on 'Thembi walks the Tightrope' learning how to execute a static balance.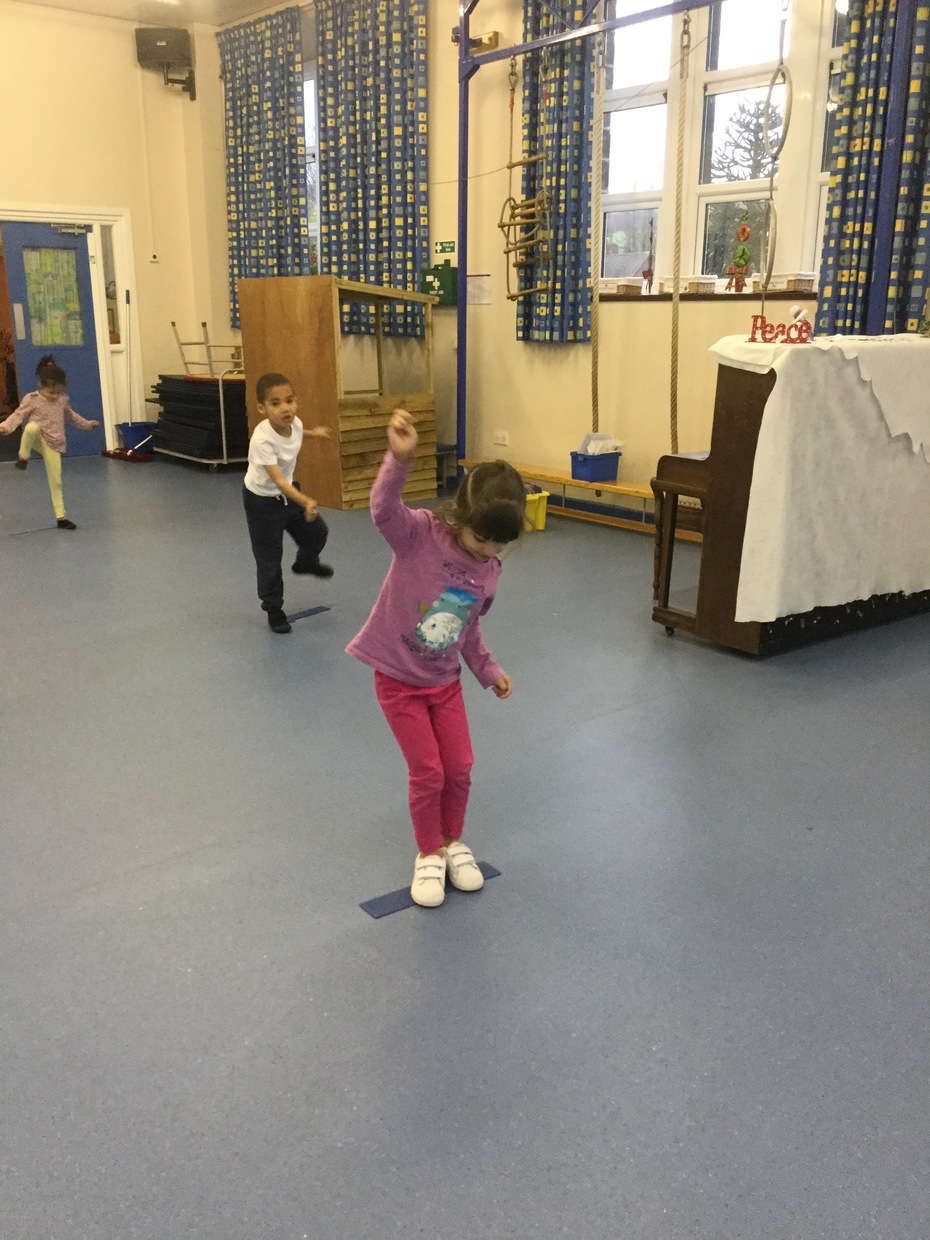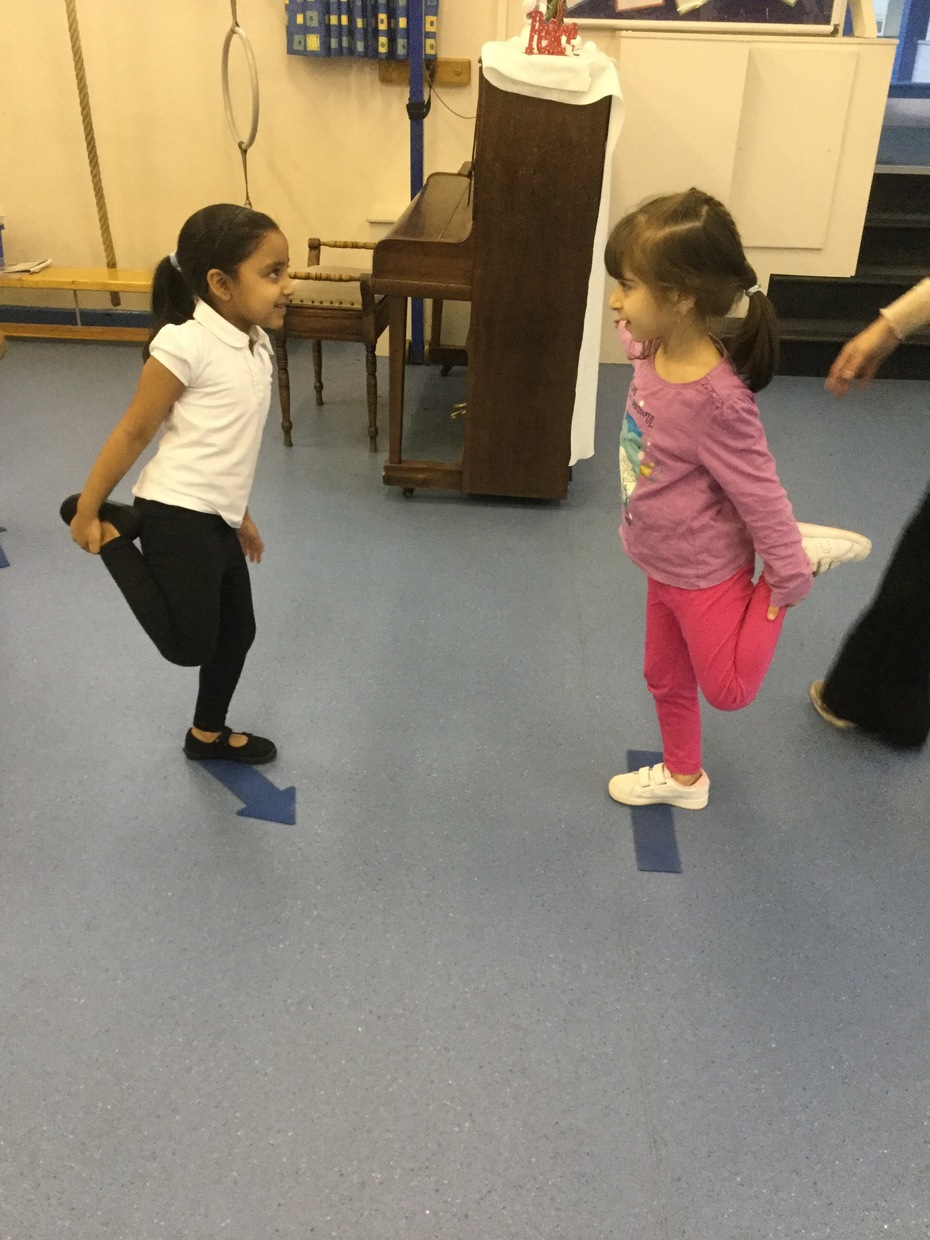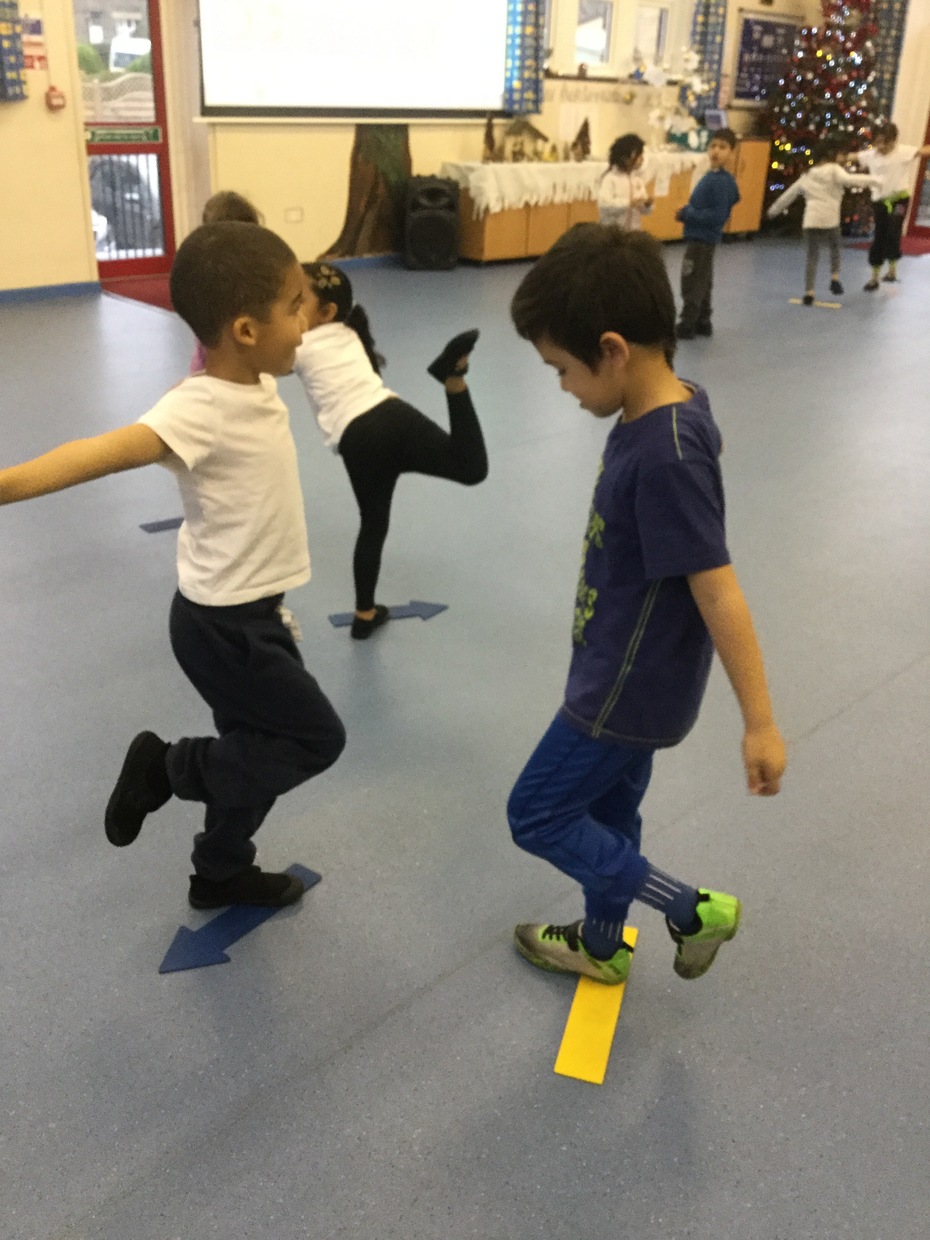 Unihoc Club Autumn Term 2017
Children from Year R and Year 1 had great fun learning new skills and playing competitive games of hockey on Monday nights after school. Just look how professional they look with their hockey sticks.
Athletics Clubs with Joe, Summer Term 2017
Sports Coach Joe ran a lunchtime athletics club which was very popular. Children really enjoyed learning how to improve their running and hurdling techniques.. Thanks Joe.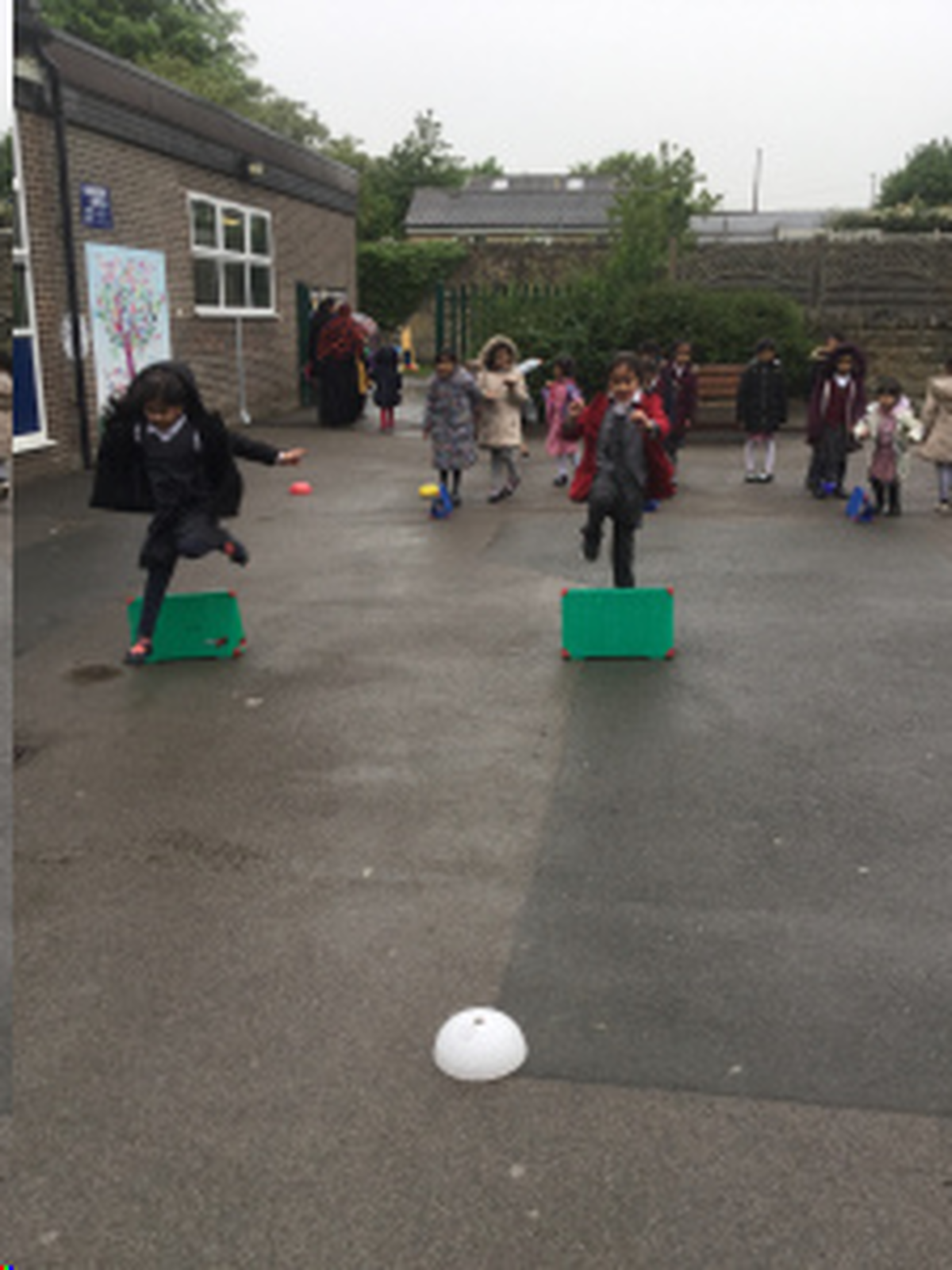 Whole School Multi-skills Competiton Spring Term 2017
On Tuesday 28th April Key Stage 1 children competed against each other in their termly Multi-skills competition. It was a hard-fought contest but Team 5 eventually triumphed scoring 232 points. Moreover all teams improved on their December scores. Nursery children joined in and undertook sporting activities as did 2 year olds. Reception are eagerly awaiting their Multi-skills day which will be happening soon.
Nursery Multi-skills
The children in nursery really enjoyed practising their Multi skills. Each key group took it in turns to complete the different tasks, with the hope of improving on their time. I'm glad to say that all groups did improve on their time and in their abilities.
Festival of Sport, Saviletown Infant School February 2017
On a very gloomy Wednesday morning in February some lucky children from each KS1 class walked to Saviletown Infant School.There they met and befriended children from Pentlands and Saviletown Infants, as they all enjoyed a variety of sporting activities. As you can see from the photographs they had a fabulous time and returned to school grinning from ear to ear. Thank you to all the children who were impeccably behaved. We look forward to many more of these inter-school experiences
Sports From Previous Years