RLW Reception Wonderful Wolves
Term 3A Wk6 Parents Learning Morning
A big thank you to all the parents you came and attended our 'No Dinner' themed parents morning.
The children enjoyed completing activities such as; jungle making using natural materials, tree painting using the drill, book making and our super challenging Wolf hunt.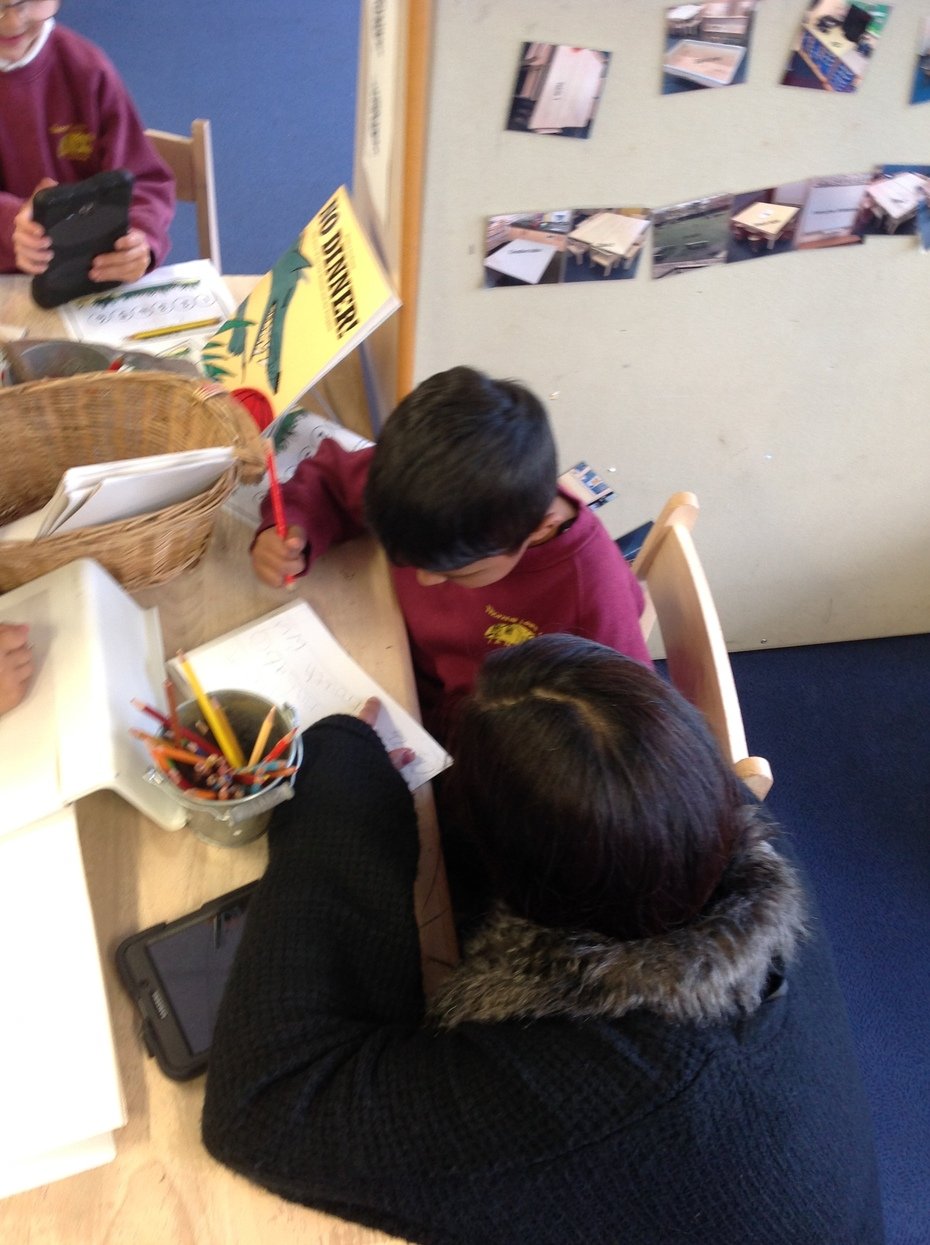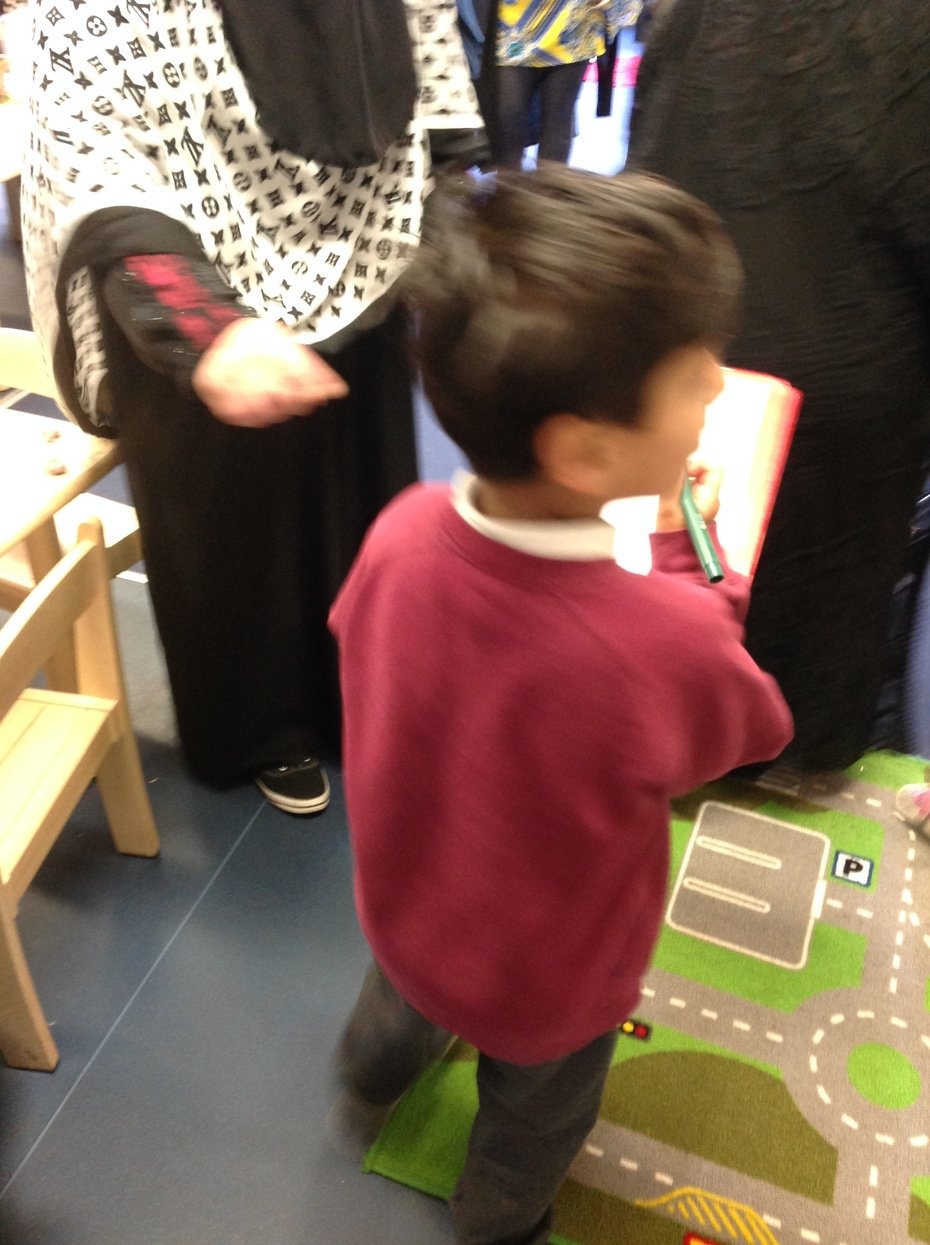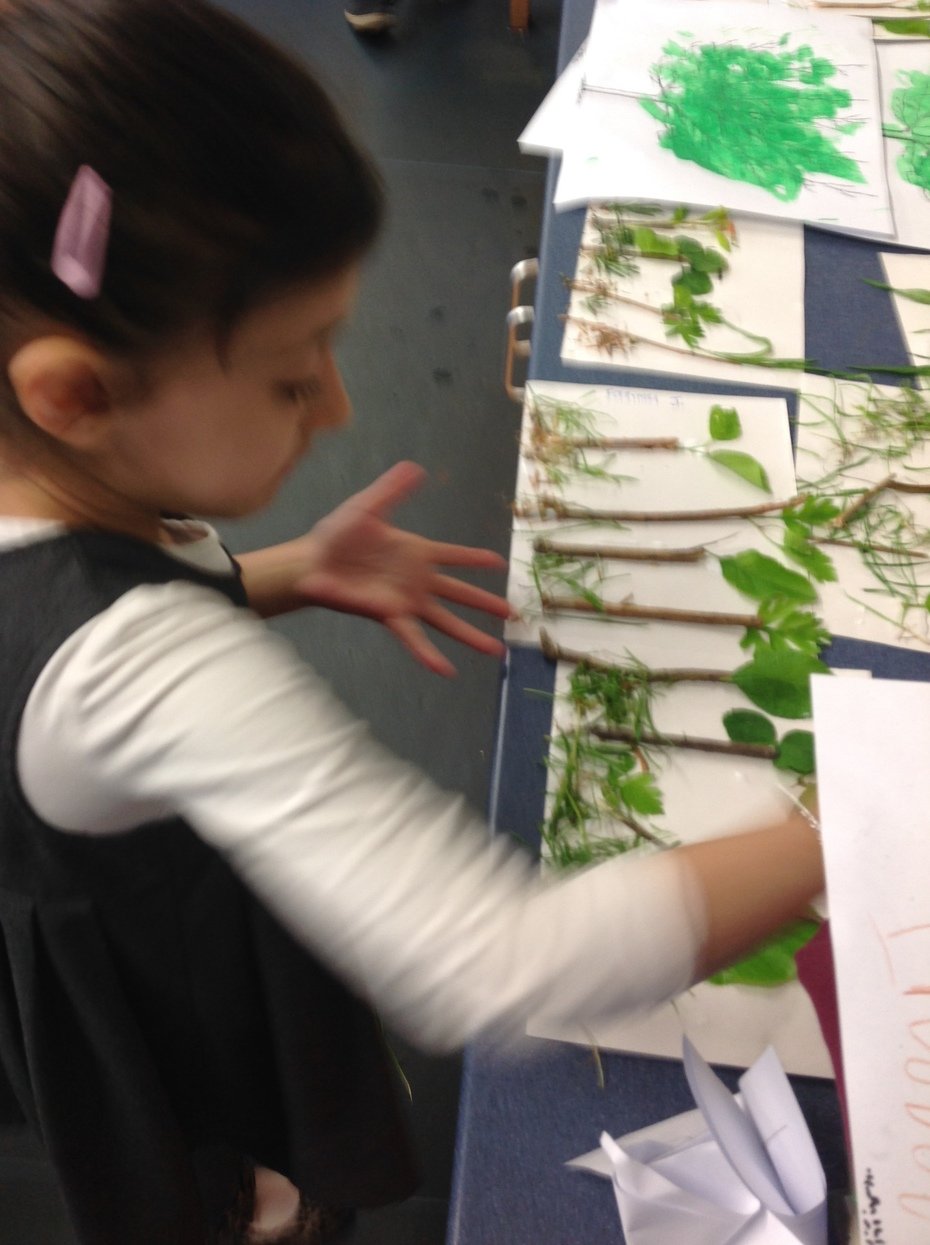 Term 3A Wk6
The children have loved painting their jungle pictures using the drill.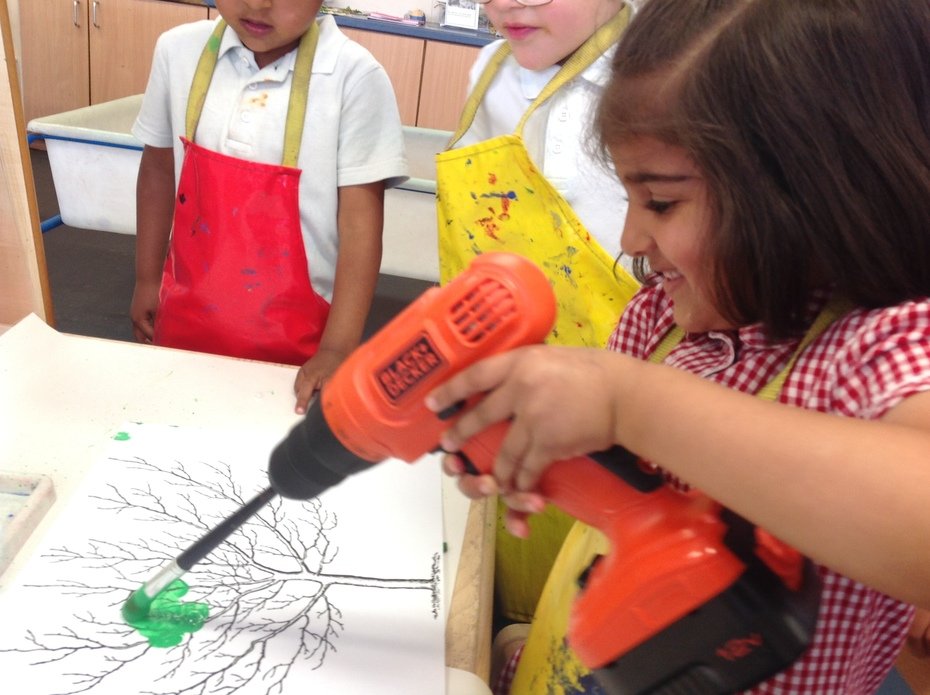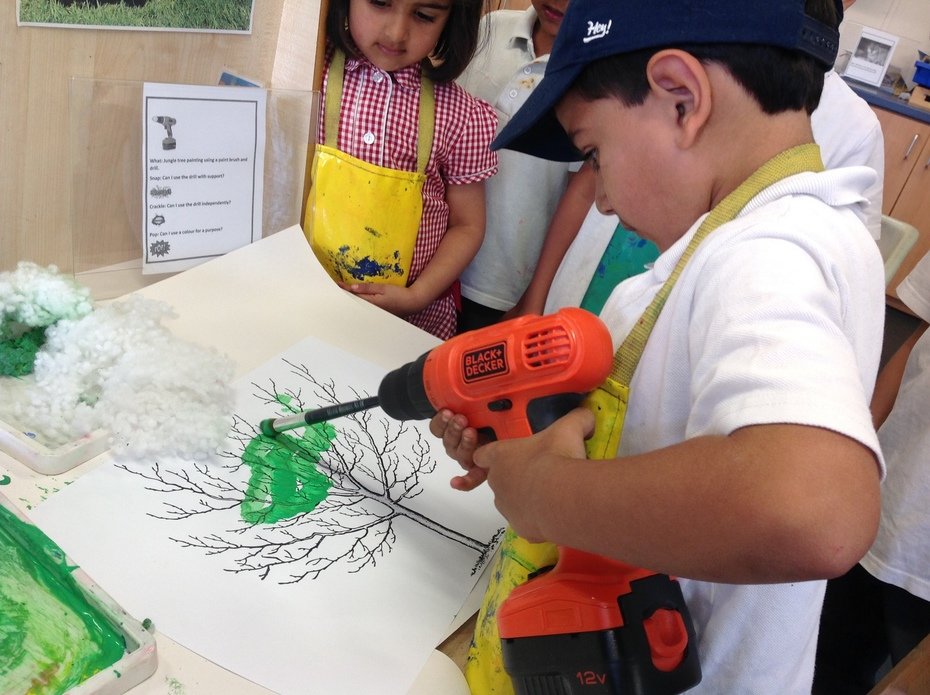 Term 3A Wk5 Super Hero day for Tanzania
A big thank you to all the children who dressed up and donated money to Tanzania.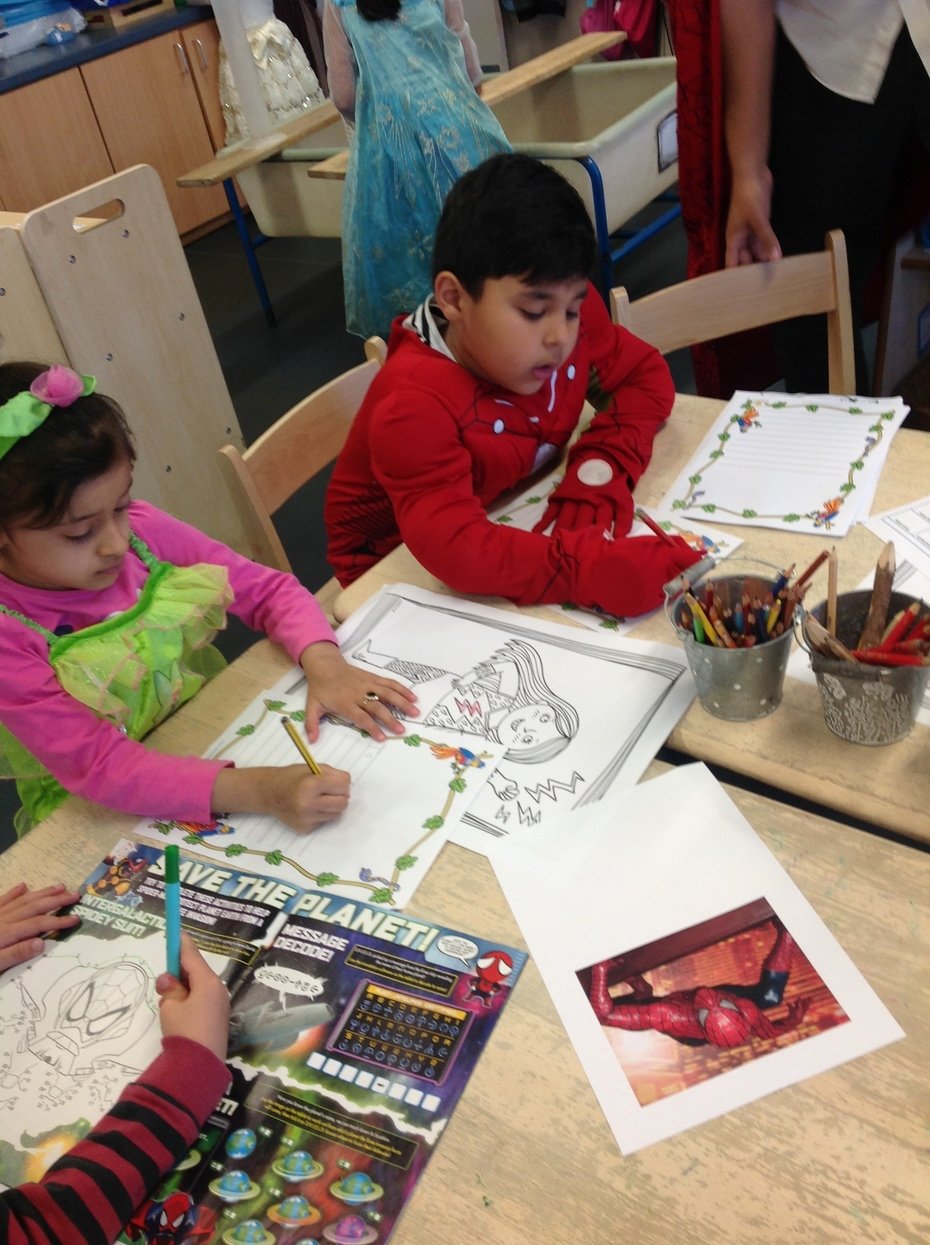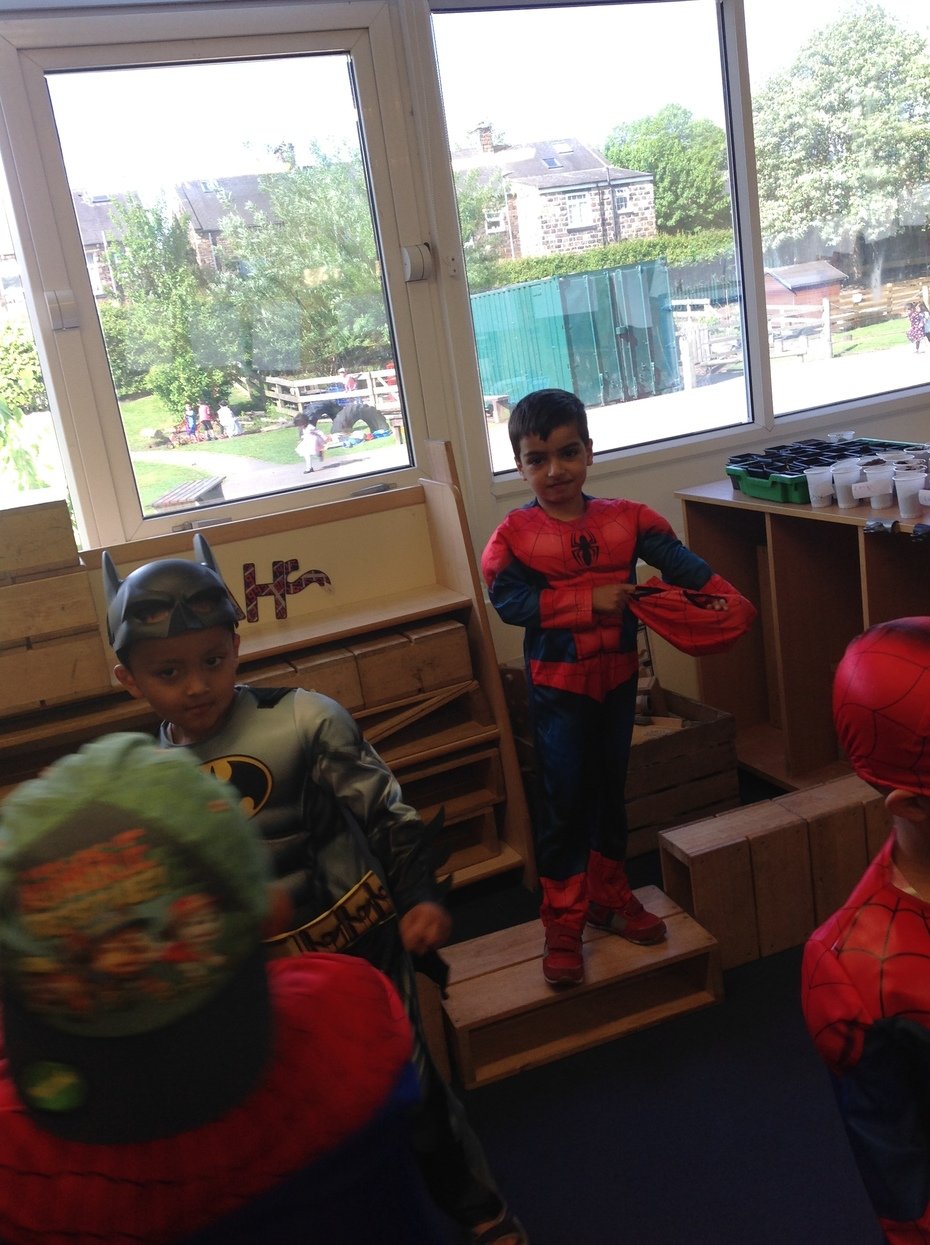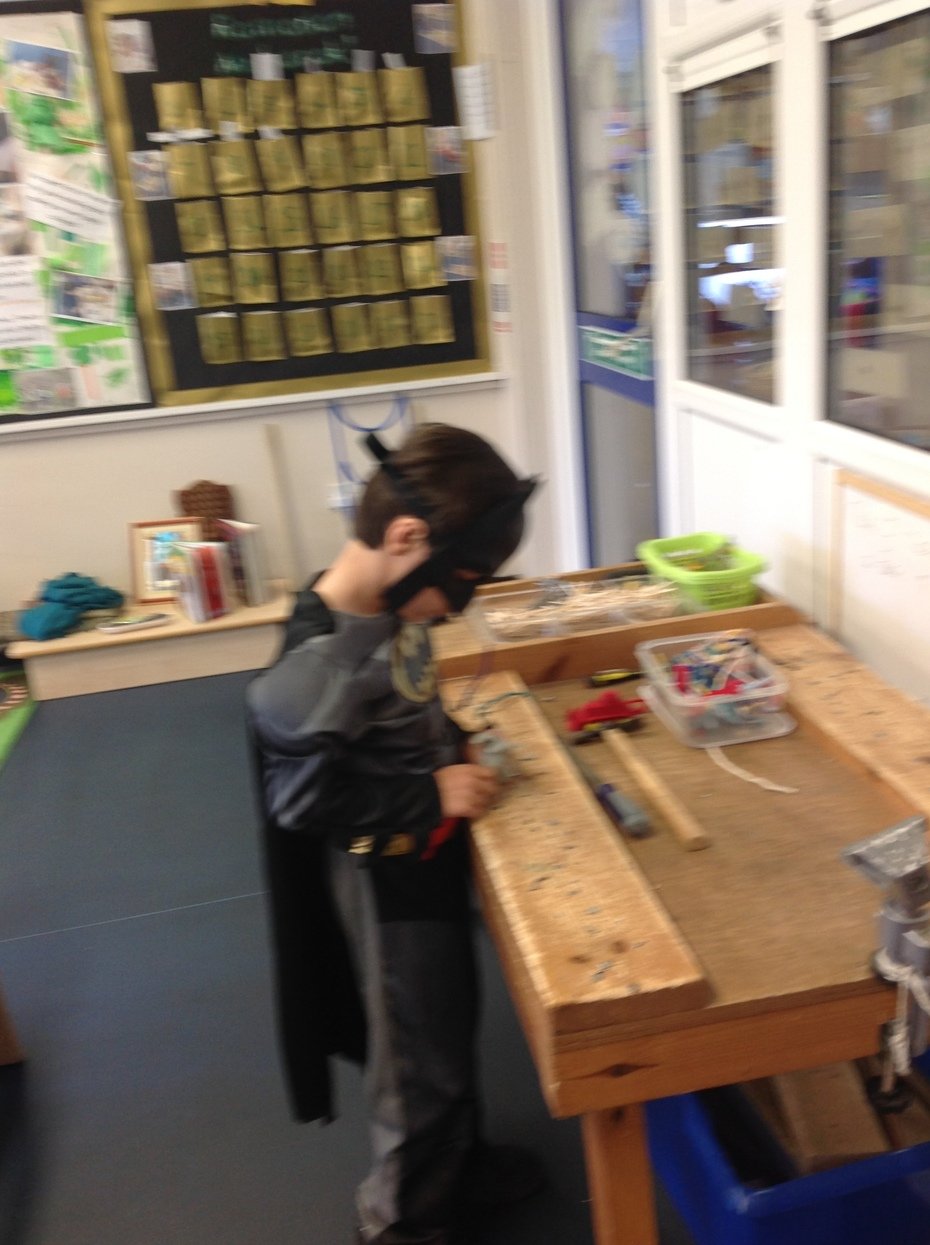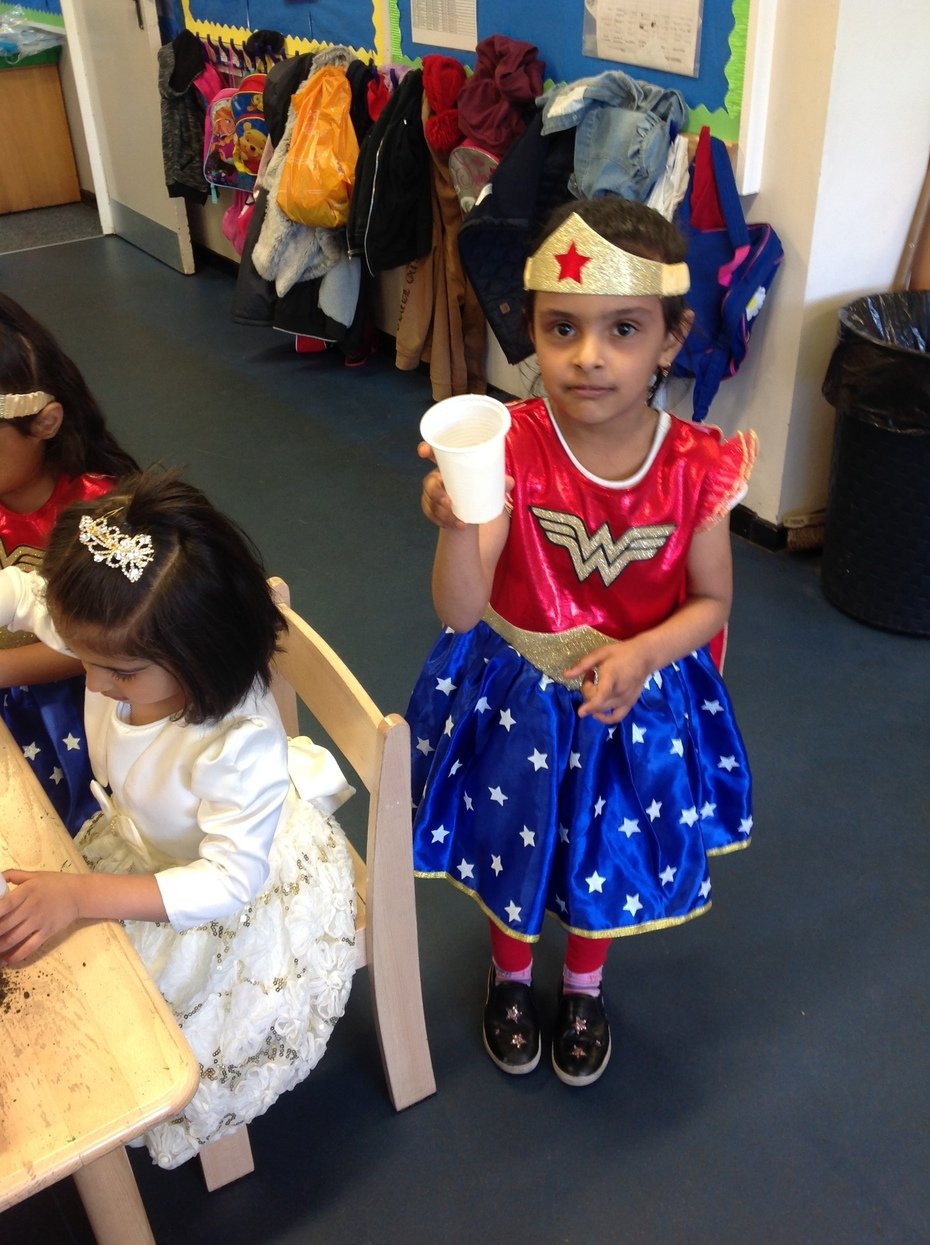 Term 3A Wk5
To mark the start of Ramadan, the children discussed what Ramadan is and shared their own experiences from their home.
The children spoke about how the adults would break their fast once the sun has set and the children were able to talk about Mosques and what they have to do before praying.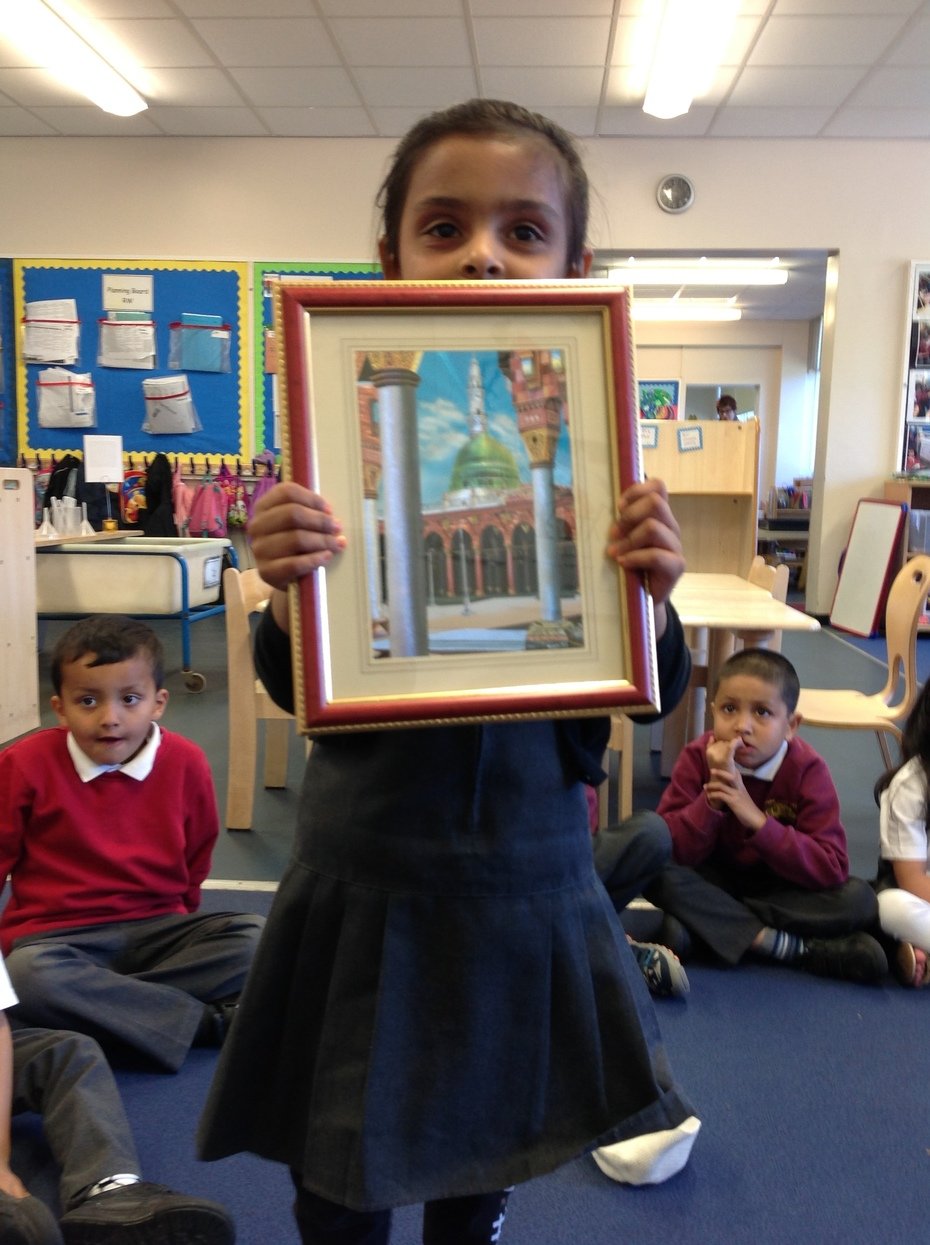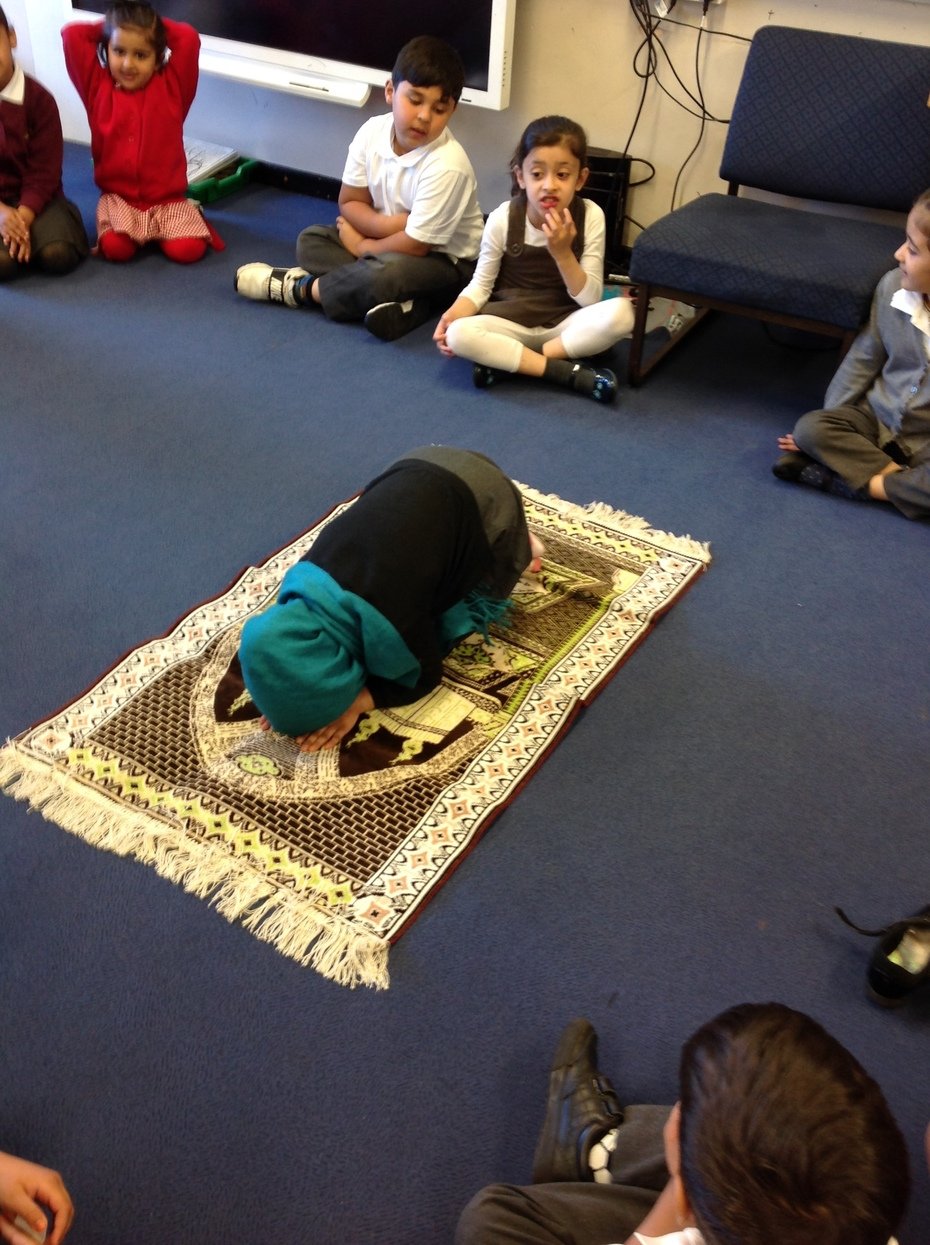 Term 3A wk3
This week the children have enjoyed making different amounts using the Numicon. The children especially loved printing using the Numicon.
Furthermore the children had the great idea of making their own books about their own interests.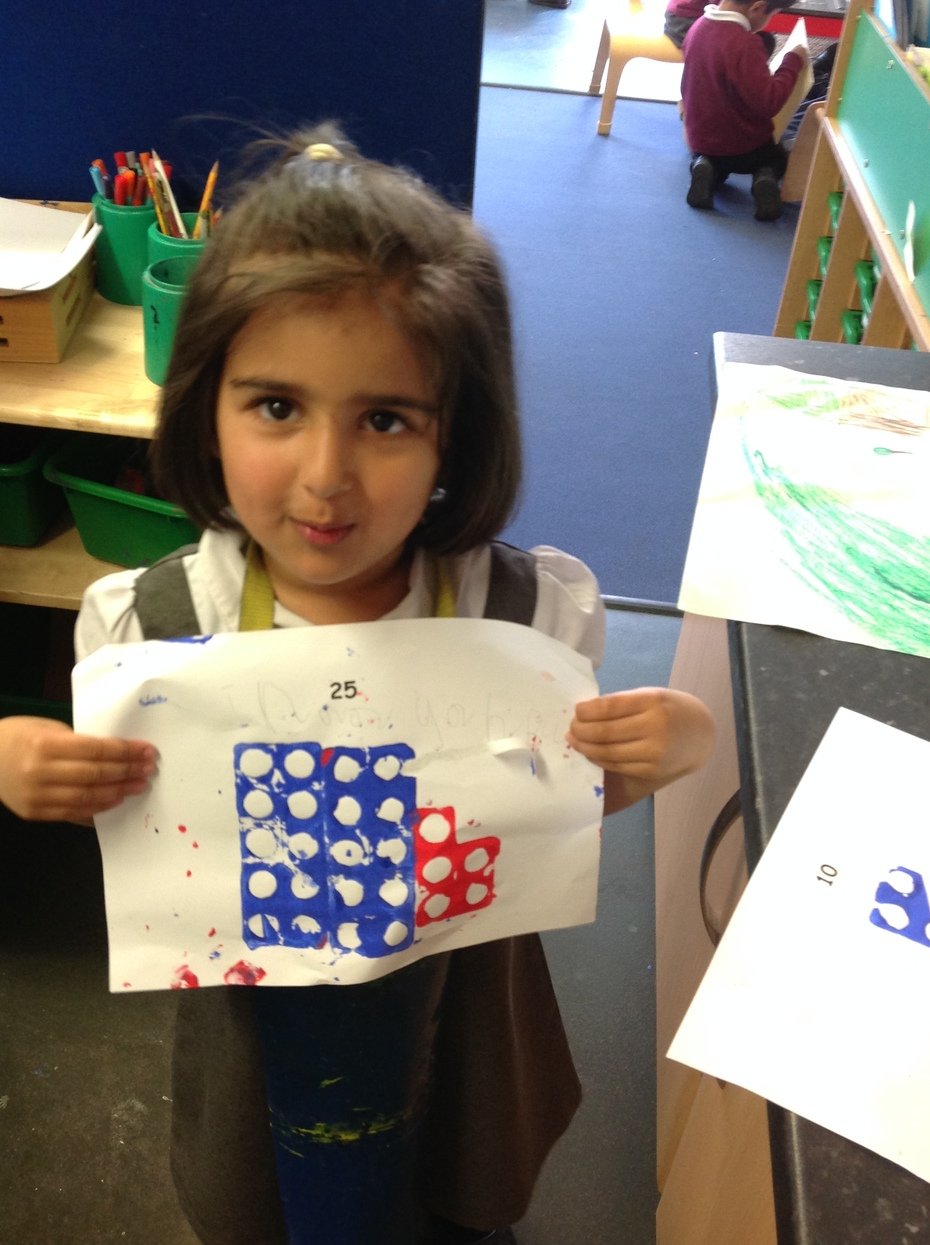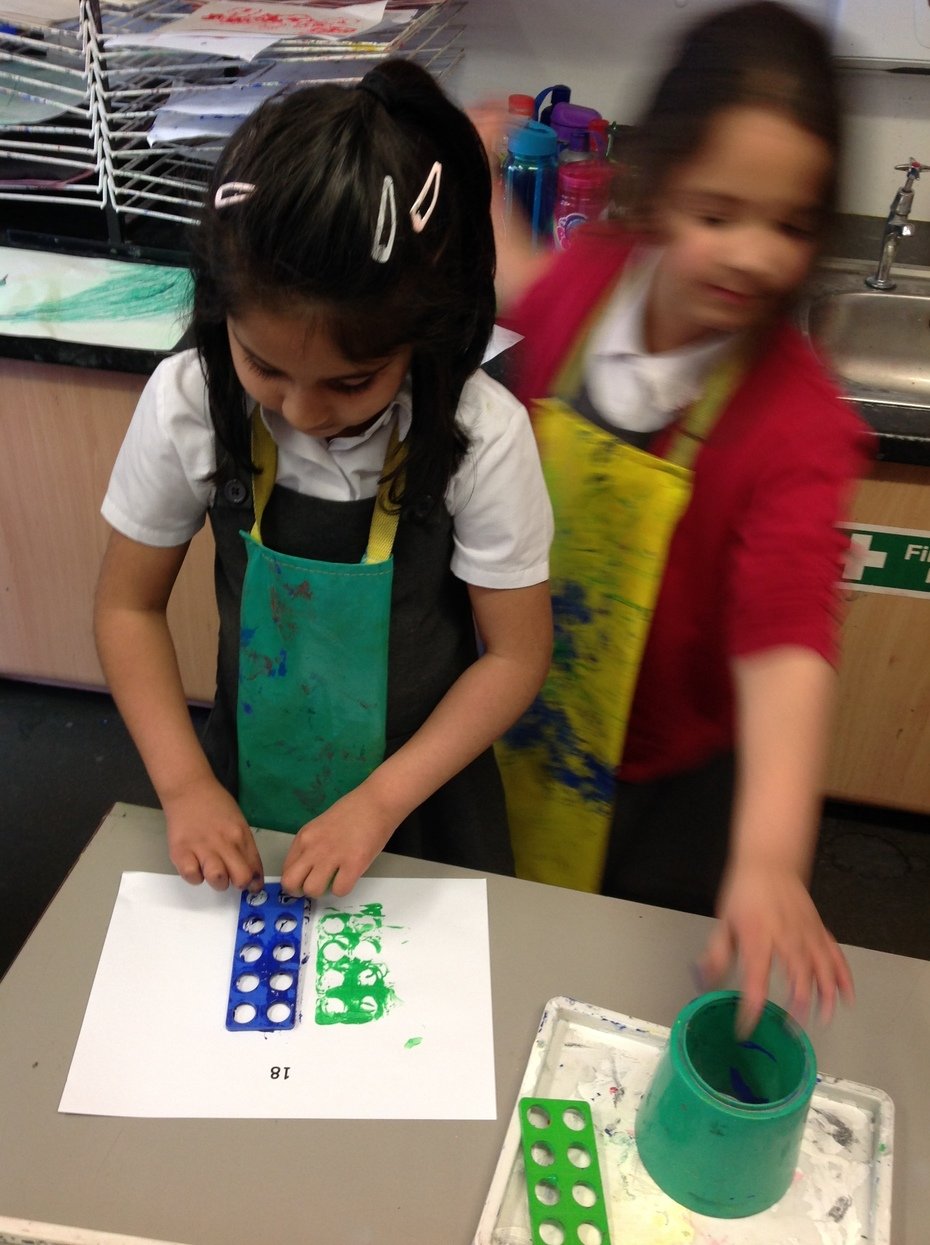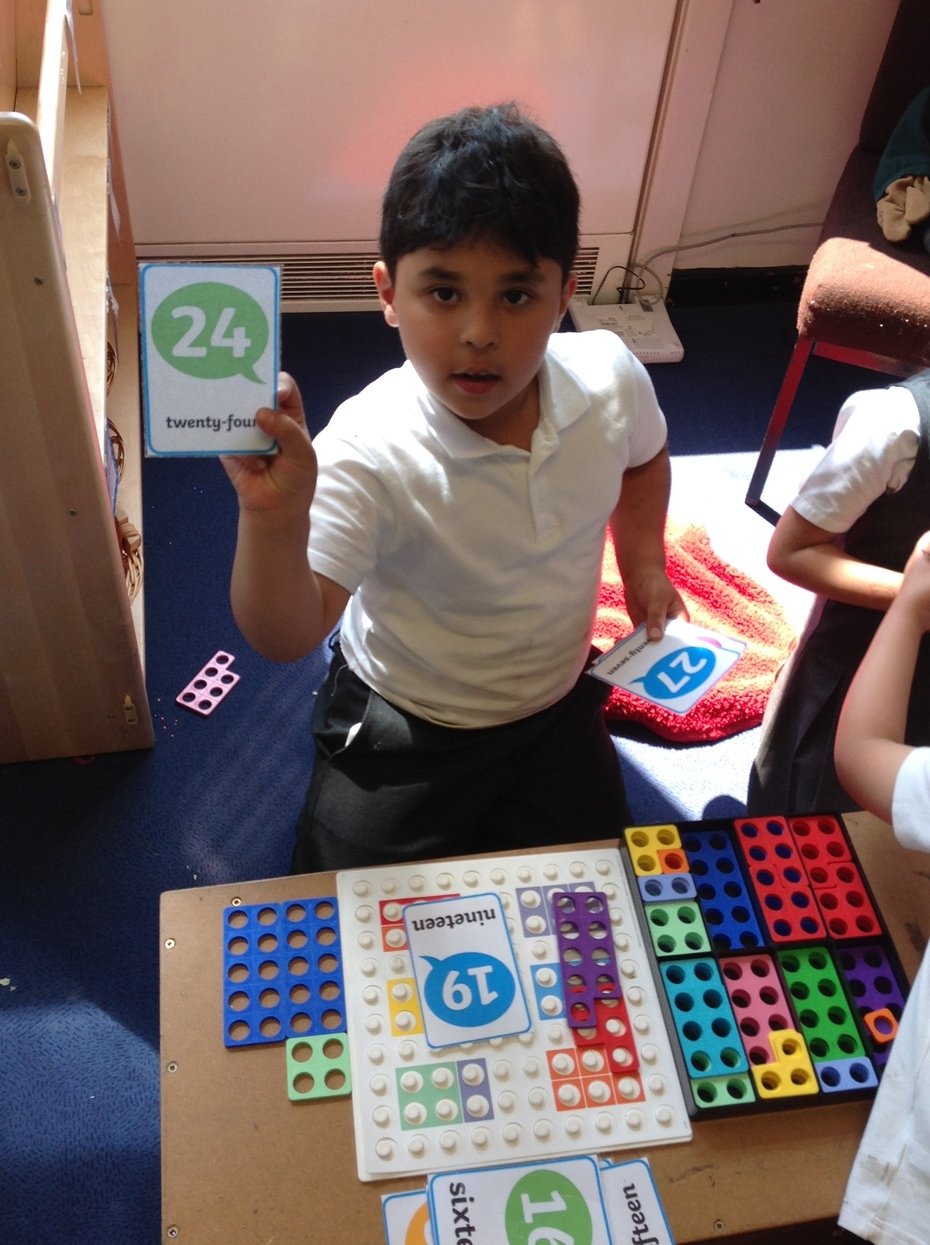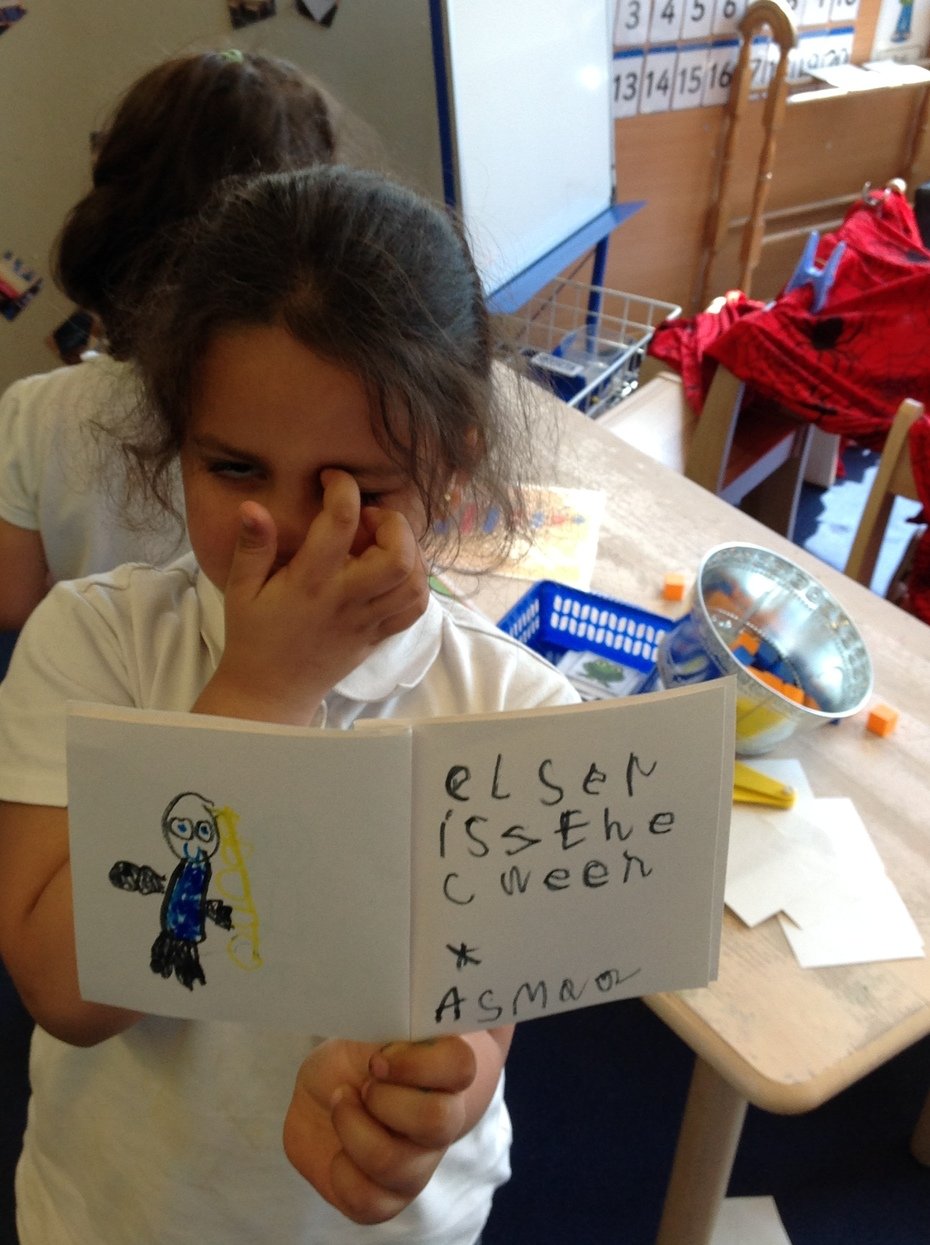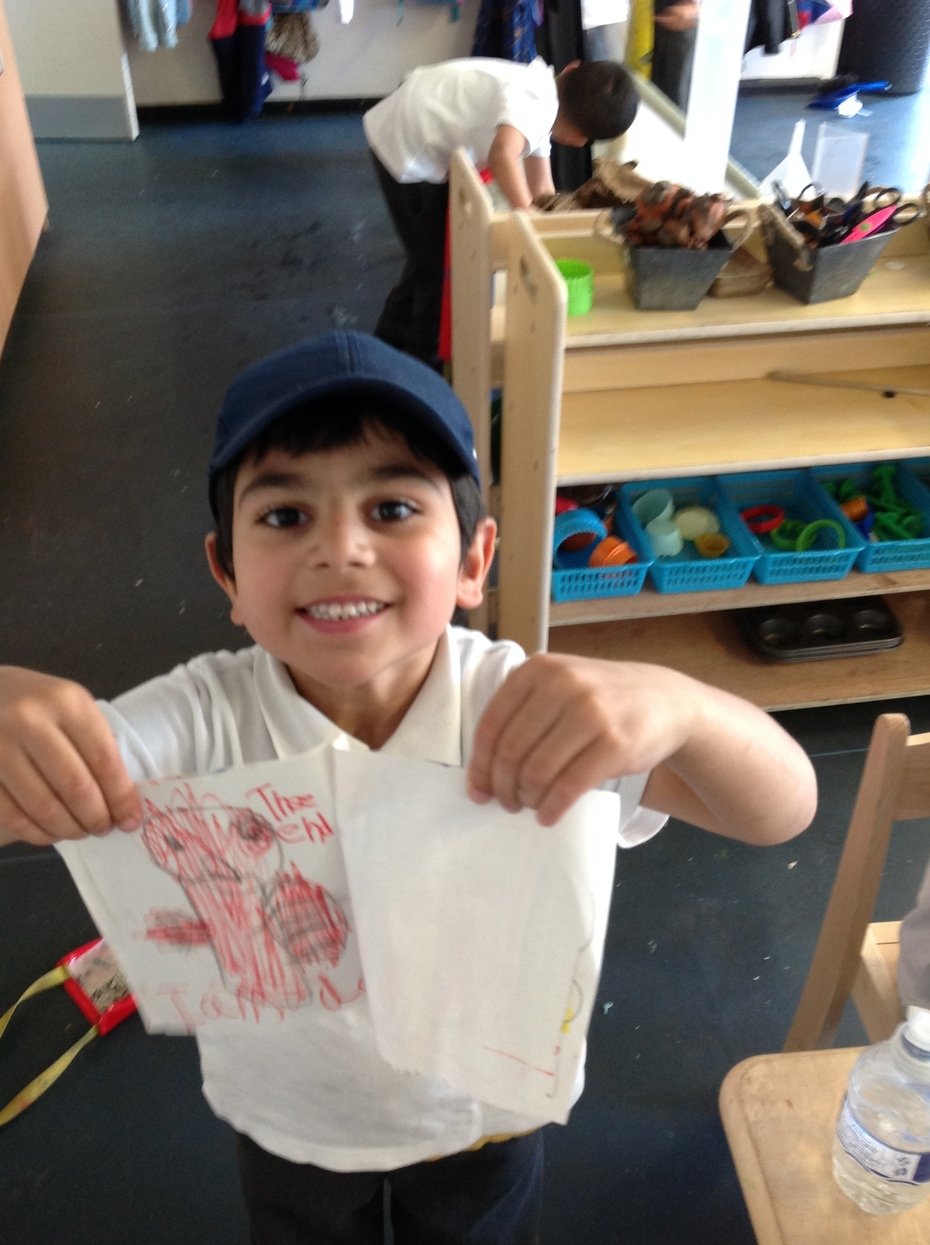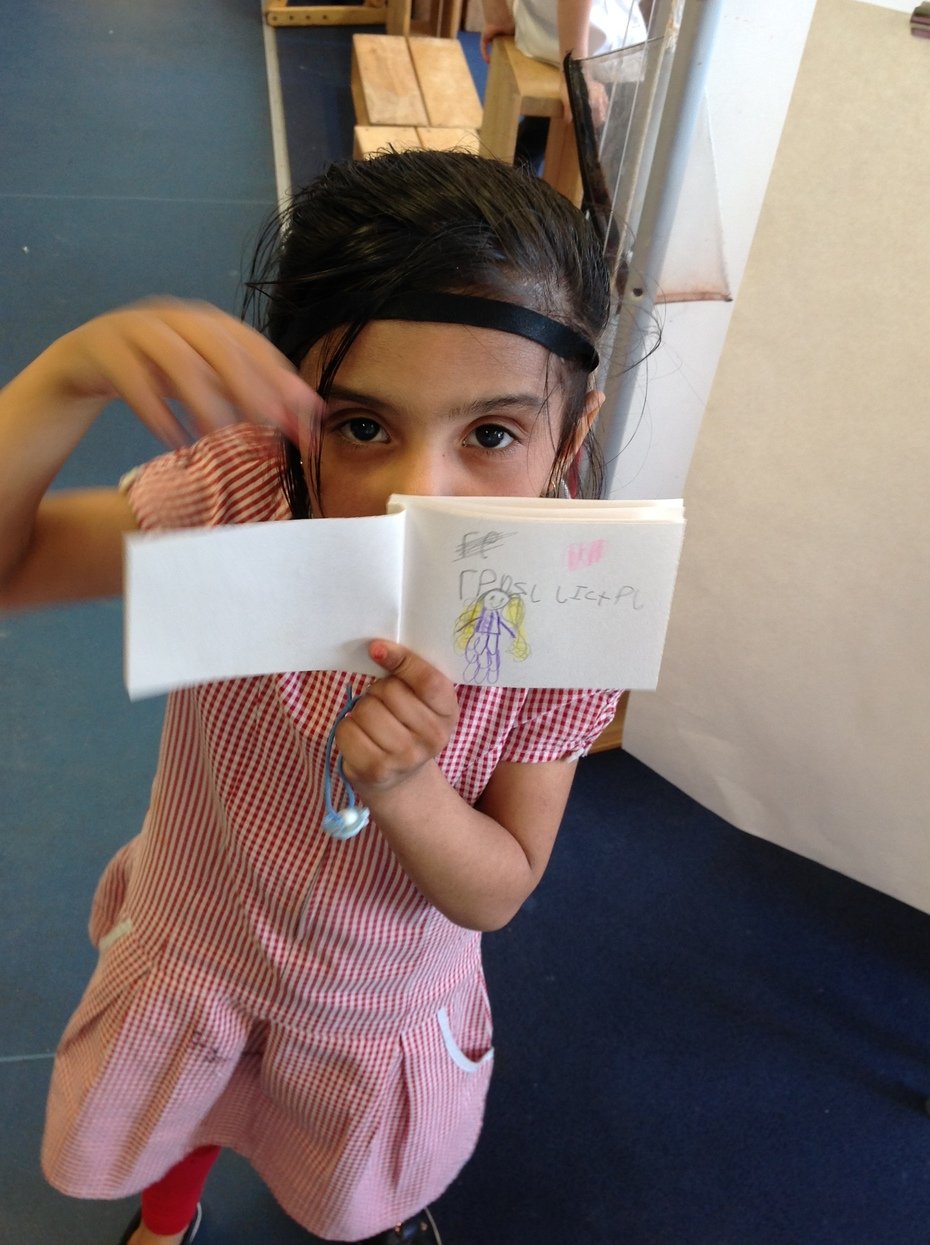 Ponies!
We are so lucky to have our own Shetland Ponies at Thornhill Lees.
The children have enjoyed grooming the ponies today.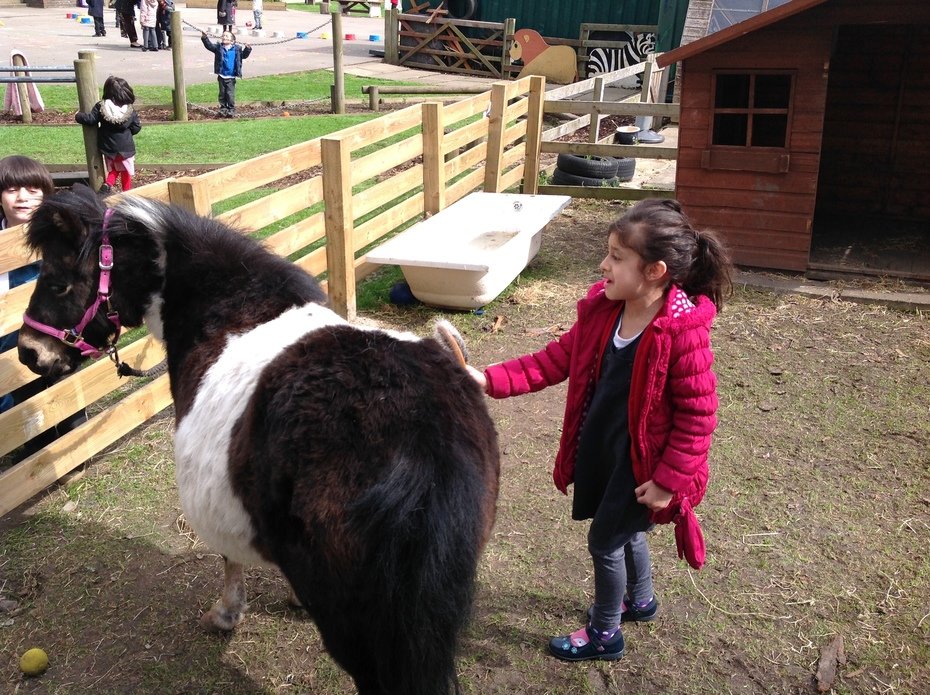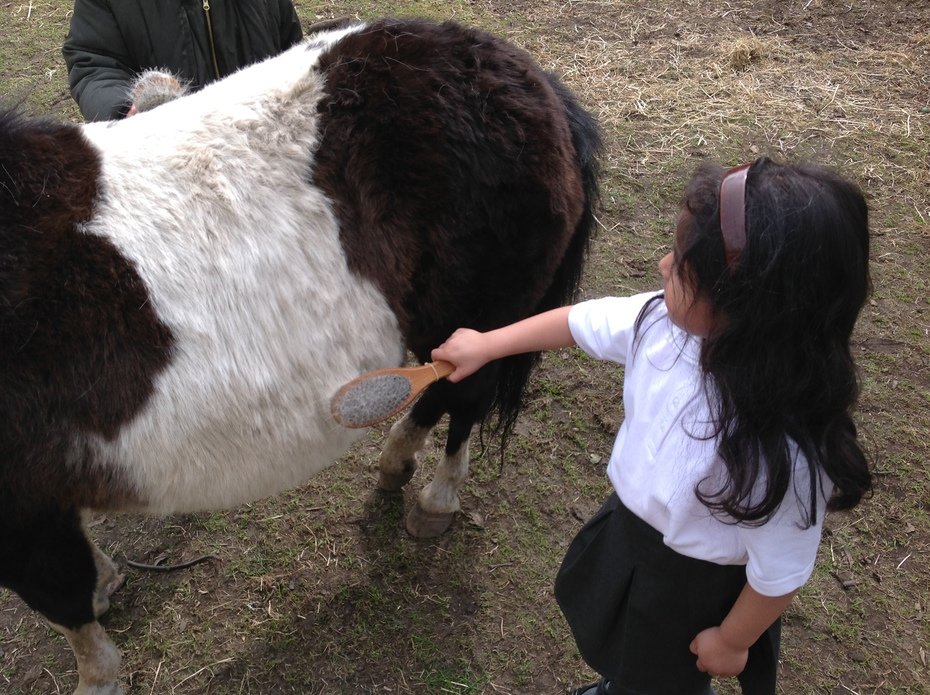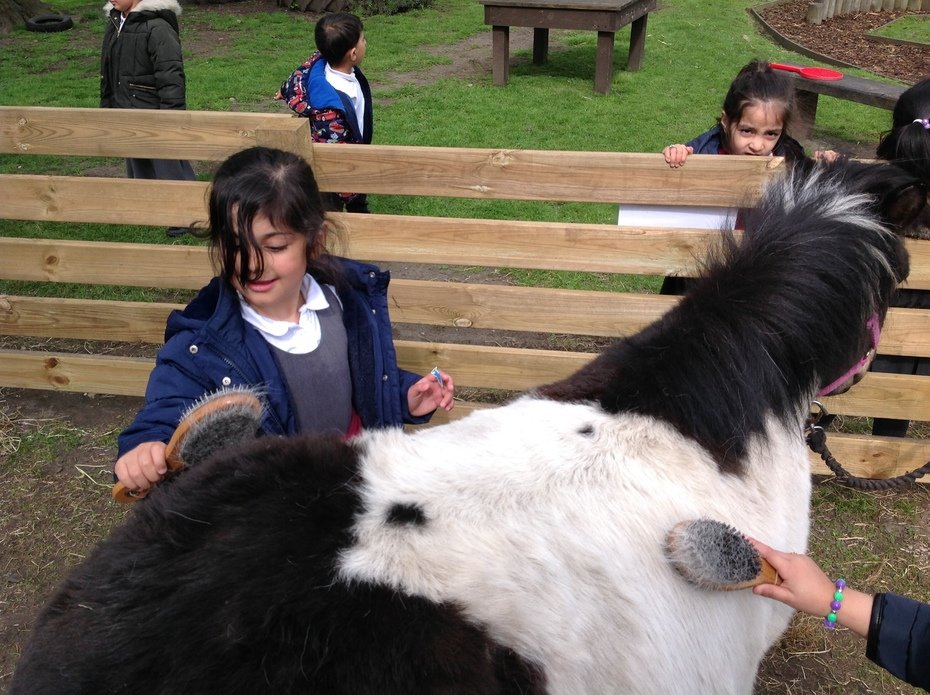 Woodland Walk
The children really enjoyed their trip to the local woods. We were able to spot trees, flowers and hear the local wildlife. The children then went to explore the wood to collect a natural object that we could bring back to the classroom.